Upcoming Events: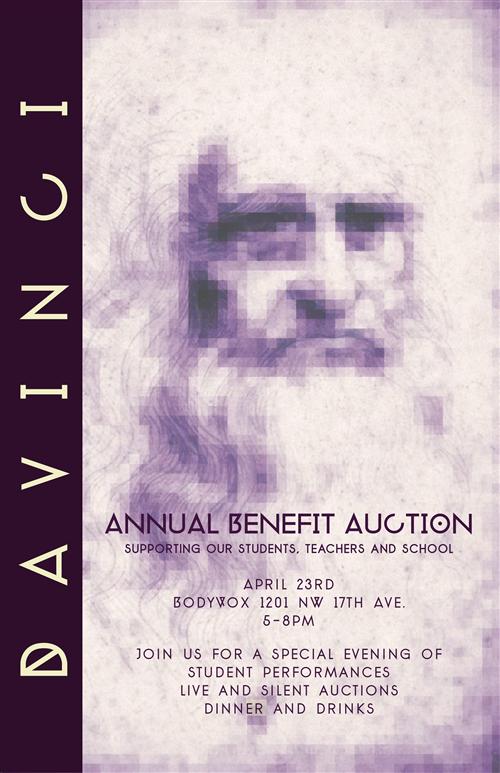 For more information and purchase tickets please see the Auction 2017 website.
Ceramic Showcase
25 of our wonderful 3D clay artists will have their work shown at the Oregon Potters Association's 35th Annual Ceramic Showcase. Showcase is the nation's largest show and sale of handmade pottery, sculpture, garden art, home accessories and other creative clay work! Admission is FREE! The show is April 21-23, 2017, at the Oregon Convention Center. The hours are as follows:
Friday, April 21, 10–7, Saturday, April 22,10–5, and Sunday, April 23, 10–4
Also, a special thank you to Alison Hardin and Jeff Pettit, our generous clay club parents/clay artists, both of whom are helping to make this possible.
April in the Connie Cheifetz Gallery: