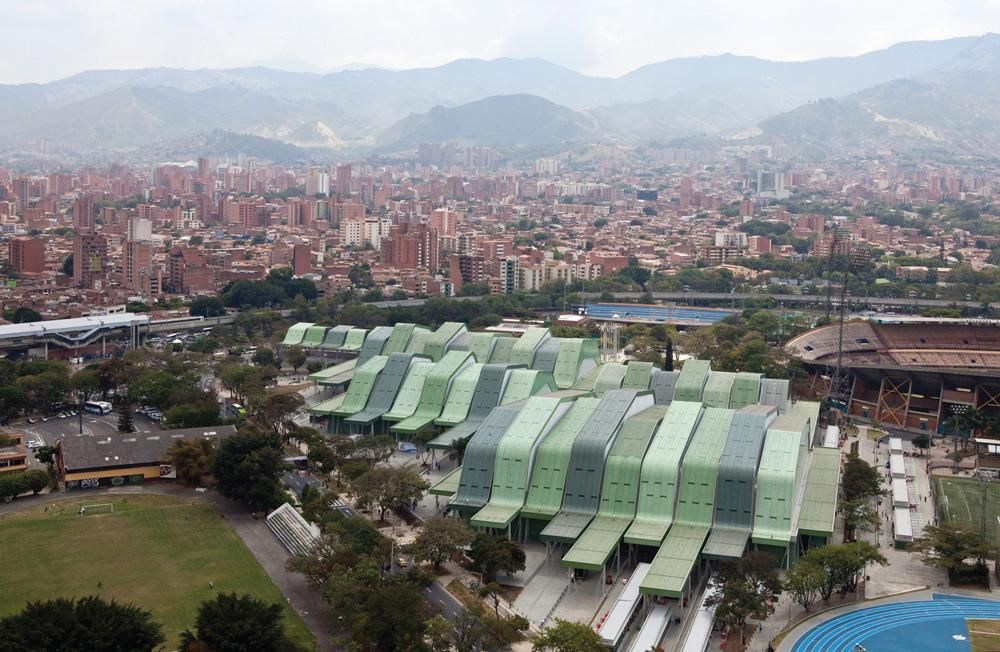 Giancarlo Mozzanti, prominent Colombian architect will speak:
Friday February 24, 5:30PM
At the University of Oregon Portland Center
70 NW Couch Street
Admission Free
The prominent Colombian architect Giancarlo Mazzanti will speak at the University of Oregon Portland Center on Friday February 24 at 5:30 PM. One of the most prolific architects of the Americas, Mazzanti is well-known for his work in education and school design, particularly for his schools in marginalized neighborhoods of Colombia. Mazzanti's most important works include the Pies Descalzos School in Cartagena, El Porvenir Kindergarten in Bogota, the Sports Complex for the South American Games in Medellin and the Biblioteca Espana in Medellin.
Mazzanti was recently recognized with the Global Award for Sustainable Architecture in Paris, exhibited at the 2016 Venice Bienalle and selected for the New York MOMA permanent collection. He has taught at Colombia University in New York, Harvard, Princeton and the University of Pennsylvania.
The event is co-sponsored by the University of Oregon Department of Architecture and Portland State University School of Architecture with additional support of the Portland Chapter American Institute of Architects, OH Plannng+Design, Architecture and Next Generation Schools.