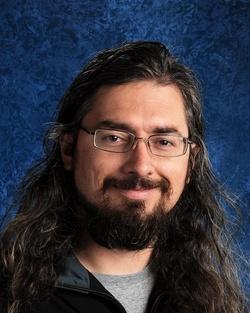 Phone:
Email:
Degrees and Certifications:
Bartlo, Chris

Chris Bartlo is a Computer Science teacher. He has bachelor's degrees in history, science, and math from Pomona College as well as master's degrees in education, AI and simulation, and math from Portland State University. Before coming to Ida B Wells he worked at OMSI, an AI lab and designed slot machines and player tracking systems for casinos. He realised he had a passion for teaching so he became a high school teacher and has been teaching here at Ida B Wells for 13 years. Outside the classroom he enjoys skiing, playing tennis, traveling, video games, reading, and spending time with his family. He's always interested in trying new things.

Written by Poppy Dibble, Intro to Journalism, Fall 2021


Welcome to Computer Science!
Howdy folks and welcome to Ida B Wells Computer Science! IBW is currently the only PPS high school offering a comprehensive Computer Science program. We have a "standard" 4-year program along with many opportunities for independent study/projects. Please feel free to contact me if you have any questions about what we do here and you are welcome to check out the links to the left to see more of what we do in class!