Phone:
Email:
Degrees and Certifications: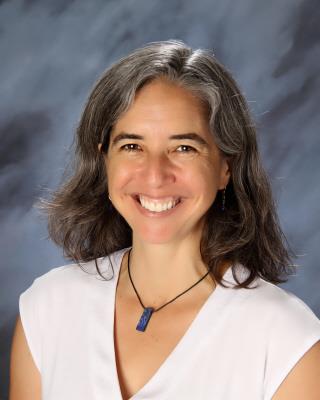 Phone: (503) 916-5737 x76038
Email:
Degrees and Certifications:
B.A. Psychology: University of California at Santa Cruz (1993) M.S.W.: San Francisco State University (2001) M.A.T.: Concordia University (2016)
Kathleen Gutierrez

While I am a born and raised Californinan, Oregon has been my home since 2001. My daughter was born here in 2003 and I cannot imagine living anywhere else! I have worked with children and families my entire adult life in a variety of roles including babysitter, camp counselor, camp director, preschool teacher, support staff for students, case manager/therapist, and parent coach. After an 8 year stint as a stay at home mom, I decided to go back to school to pursue a Master of Arts in Teaching. In 2016, when I learned 2 days before the school year officially started that I landed a job teaching 6th grade at MLC I felt as though I had won the lottery! It was the perfect fit for me with my love of play and experiential learning. Teaching is relationship based work and I am grateful for my past experiences as a social worker which have laid the foundation for my work with students at MLC.

When I'm not teaching I can be found reading, dancing, hiking, watching movies with my daughter, cooking, baking, spending time with my family, or singing and playing guitar.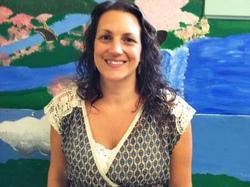 Phone:
Email:
Degrees and Certifications:
Anna Sapienza

I have been caring for children for as long as I can remember. I come from a big Oregon family and was naturally drawn to working with children. My earliest education job was in outdoor education as a Program Leader at Outdoor School. It was by far the most fun job that I have ever had! I also spent several years working as an Educational Assistant for special education classrooms all over Multnomah County.

In between those jobs, and while I put myself through college, I also did a wide variety of jobs to pay the rent. I sold fancy shoes, waited tables at a local brewery, and did customer service at a grocery store.

As a grad student at PSU I was lucky enough to land myself a student teaching spot at MLC. That was 12 years ago! With the exception of one crazy year teaching Kindergarten at Bridger Elementary, I have been here at MLC teaching third grade ever since! Into this amazing learning environment, I bring my hard-work ethic, my innate curiosity, my passion for the natural world and the privilege of learning from all sorts of kiddos over the years.

Interests

Travel! I wish every person could have the opportunity to travel to another country. I have experienced lots of amazing places in our beautiful world...I can't wait to explore more!

Renovating old houses! Yep, we're onto our second 100+ year old house. Wish us luck! Spanish- I have studied it for almost 8 years...now I just need more practice talking! Reading- Oh the places my mind has been, thanks to reading. Gardening- I am a happy lady when I get to hang out amongst the flowers and dirt all day.