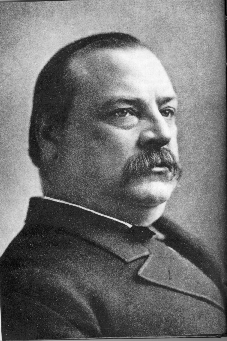 Cleveland High School is one of nine public high schools in Portland, Oregon serving approximately 1650 students in the inner southeast Portland neighborhood. The school began as the Clinton Kelly High School of Commerce in 1916, focusing primarily on students pursuing business education. In 1948, Cleveland became a comprehensive neighborhood school and was renamed Grover Cleveland High School in honor of the former U.S. president. Cleveland continues its proud tradition of business education offering traditional business courses and a student-run store and café and became an International Baccalaureate World School in 2000.
The school now offers a wide variety of academic coursework across the curriculum – English, World Language, Social Science, Science, Math and the Arts including International Baccalaureate courses for all junior and senior students. Students can participate in language acquisition courses in four different languages – Chinese, French, German, and Spanish. Cleveland also serves students fluent in Mandarin Chinese through its immersion program, a set of advanced, content-based courses which emphasize intercultural knowledge and understanding. In addition to a wide variety of academic classes, Cleveland has strong performing arts programs; publication programs, elective courses in culinary arts, computer science, digital media production, speech and debate, and wood-working. Accessibility and success in appropriate coursework is emphasized, including specialized programs of support for English Language Learners, students with hearing impairments, and students with designated Individual Education Plans (IEP's). As a four-year comprehensive high school, Cleveland is renowned for its high academic standards in all content areas, multiple opportunities in the arts, and a warm and accepting school climate.
Our Mission
Cleveland High School offers opportunities that students find relevant, accessible, and challenging. We promote active, responsible citizens and provide a community where everyone is included. All students find learning that inspires their passion.
Our Vision
At Cleveland everyone is valued, safe, and connected so that every student graduates.
Recognition
Currently rated one of "America's Best High Schools" By U.S. News and World Report and one of The Washington Post's "Most Challenging High Schools."