Wilson High School is pleased to introduce new staff for Fall 2015. Welcome!
---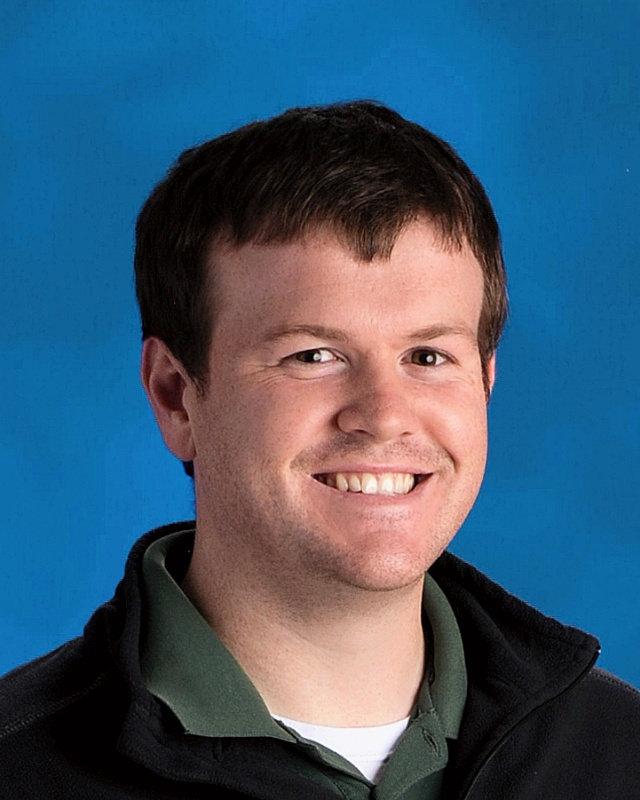 Danny Bradach
Counselor
Email: dbradach@pps.net

Born and raised in Portland, Danny Bradach attended Oregon State University and graduated in 2006 with a bachelor's degree in Liberal Studies. After OSU, he attended Lewis & Clark College, where he earned his M. Ed. degree in School Counseling. He earned a second master's degree in Athletic Administration from Western Kentucky University. Danny began his school counseling career in 2008-09 at Madison High School, and has also worked at Marshall High School and Parkrose High School. He is excited to be joining the great staff at Wilson High School. In his free time, Danny enjoys spending time with his wife and three-year-old son, watching and coaching sports, cooking, and cheering for the OSU Beavers.
---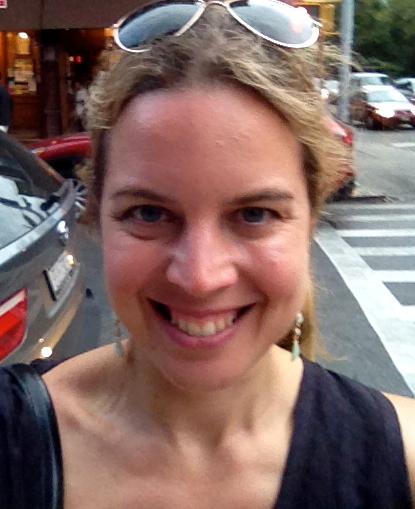 Nora Brooks
Teacher
Email: nbrooks@pps.net
Nora Brooks grew up in Eugene with stints in Hawaii and California and has never quite lost her taste for travel, a fascination with place that plays into much of her poetry and fiction. After her BA in English at the University of Oregon, she lived in an area of Romania known as Transylvania, where she realized that teaching is the best job in the world. She settled in Portland in 1997, where she earned her teaching credentials at PSU and has never looked back, apart from her recent adventure earning an MFA in creative writing at The New School in New York.
While at The New School, she served as research assistant to The Best American Poetry series editor David Lehman and was a teaching assistant to the rock critic Greil Marcus. Her poetry, fiction and criticism can be seen in such publications as PopMatters, The Best American Poetry blog, H.O.W. Journal, Redactions, Alimentum, Monkeybicycle, Nailed Magazine and forthcoming from EOAGH: A Journal of the Arts. Her recipe prose poem collection, How to Boil an Egg and Other Recipes, was a finalist for the 2014 Gold Line Press Fiction Chapbook Contest at USC. She is currently at work on a hybrid novel, Frontiersville, that takes a look at Portland then and now.
Brooks has been in the Portland Public School district for going on fourteen years now, and most recently was at Franklin H.S, where she taught pre-AP English among other subjects. She's looking forward to this fall: "I could not be more excited to join Wilson High School. Both the students and the faculty here have a stellar reputation, and there's a real warmth to the vibe in the building. I fully expect to work with students producing some amazing material, whether in my creative writing seminar or in my English courses."
---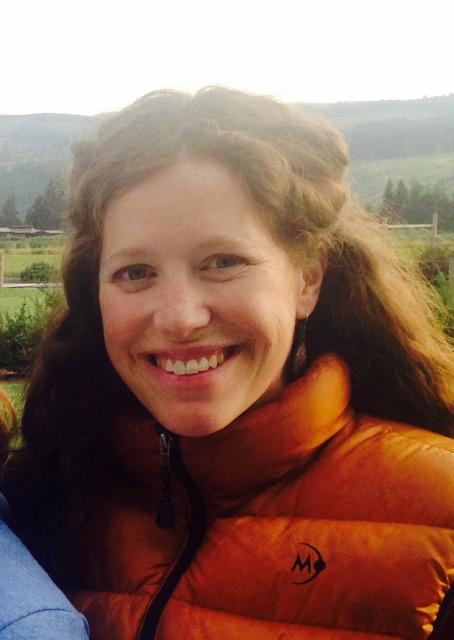 Hillary Brown
Teacher
Email: hbrown1@pps.net
" I grew up in Southeast Portland, but left to find sun and study Geoscience at the University of Arizona in Tucson. After finishing my undergraduate degree, I spent the next five years on my PhD in Geophysics, traveling the world on research ships, and cross-country skiing in Wyoming. I worked as an exploration geophysicist for a major oil and gas company in Anchorage and Houston for a couple of years before changing careers and becoming a science teacher at a large urban high school.
"After spending the last two years teaching in New Mexico, my husband and I have recently returned to Portland with our two little kids to be closer to my family. On weekends we love to camp, hike, pick blueberries, and swim in cold mountain streams."
---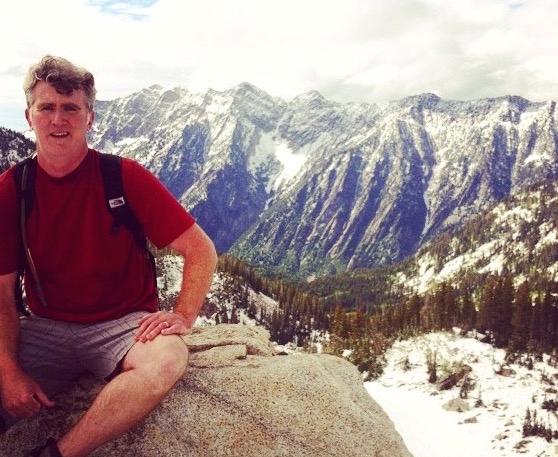 Brian Covey
Teacher
Email: bcovey@pps.net

Brian Covey was born and raised in the other City of Roses, Pasadena, California, where he spent twelve years teaching high school history. He graduated from California State University, Los Angeles, with a BA in Social Studies and a MA in History. Additionally, he earned MEd. degrees in Teaching and Educational Leadership from Azusa Pacific University.
Mr. Covey had the good fortune of marrying an Oregonian, and subsequently developed a love for the Northwest. He and his wife talked about relocating for many years before finally making the decision to move this year. He had to leave his chickens behind, but did bring his three wonderful children (9, 7, & 5) along! When he is not at Wilson, Mr Covey expects that he will be taking advantage of the great outdoors by hiking, biking, and riding a stand-up paddle board. He and his family are excited to be able to call Portland their new home, and look forward to having many great adventures in the city and the surrounding mountains and rivers!
He is very excited to be working at Wilson, and looks forward to getting to know his students, their families, and his new colleagues!
---

Ana Curtis
Bookkeeper
Email: acurtis@pps.net

"My husband and I are very excited to be discovering Portland. We recently purchased a home here and love the ability to walk to coffee, dinner or just take long strolls. I was born in Portugal. My parents moved our family to the San Francisco Bay Area when I was seven. Following high school, I moved to North Bend on the Oregon Coast where I lived for the past 29 years. Truly a beautiful location and I'm very grateful for the opportunity to have had that experience. I have two sons and enjoyed volunteering in their schools throughout their education. I'm a true believer in volunteering in our community, especially in our schools. At my previous district, I was in the district office so I am very excited to be back in a building working with students and for the opportunity to be at Wilson High."
---
Christine Downs
Teacher
Email: cdowns@pps.net

Christine Downs studied art at Southern Illinois University, earned a BA in Art Therapy from Trenton State College, now called The College of New Jersey, and an MEd in Special Education (SPED) from The University of Illinois at Chicago. She left Chicago-land for the great NW partly due to her love of our forests. Christine stayed in the field the typical SPED teacher burn out date by teaching for 14 years in treatment centers, a psychiatric hospital, and typical neighborhood schools. Her next 15 years were at the Graduate School of Education (GSE) at Portland State, teaching and supervising special education teacher candidates. Having personally experienced (and survived) teacher burnout, Christine has long been an advocate of its prevention through self-care. In 2013, Christine "retired" from her role at the GSE, and began teaching the class "Learning and the Brain, Developing Healthy Communities, Relationships and Attachments in Schools" for the PSU Counseling Department's Interpersonal Neurobiology Program. Christine also returned to classrooms as a substitute teacher, mostly in SPED, which proved to be amazing and highly rewarding. Now she's incredibly excited to join the team at Wilson High School in her dream job (if only for a semester)! Christine is a long-term substitute for Allyson Copacino as the 'movement-teacher' half of the Mindful Studies teaching team, along with Caverly Morgan. Experienced in both yoga and mindfulness, Christine is also a glass artist, cyclist, gardener, and Nordic (freestyle) skiing enthusiast. And moderator for the Facebook page, Oregon Mindful Educator.
---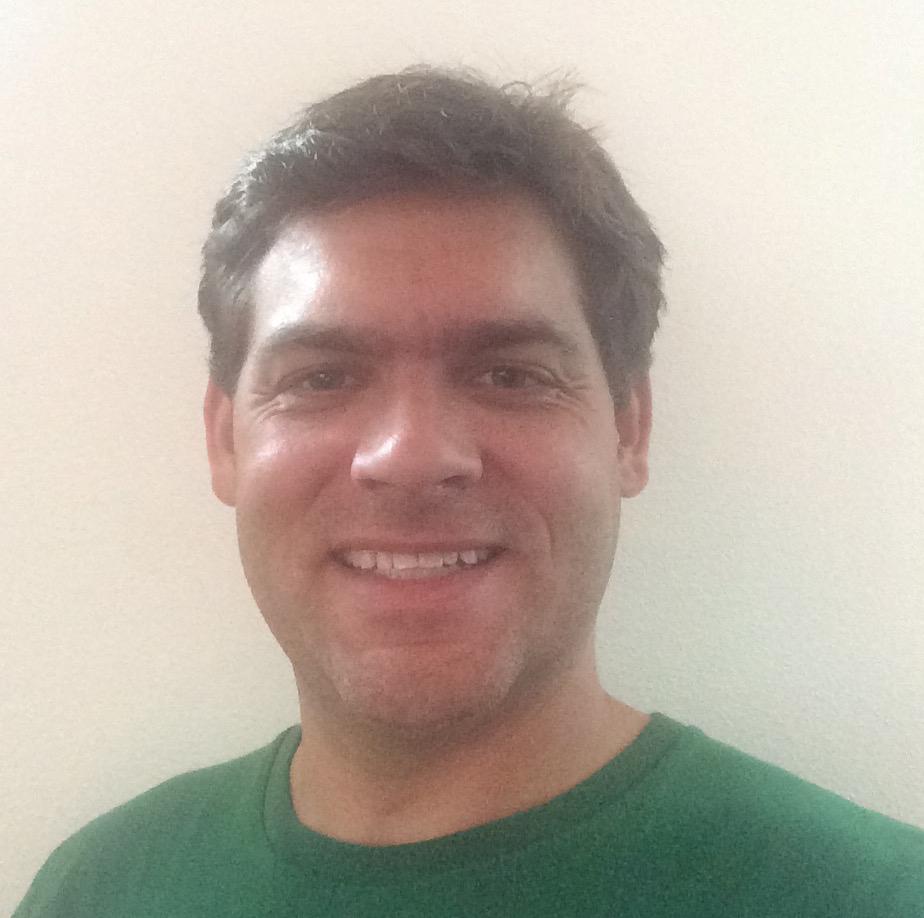 Blair Haddon
Teacher
Email: bhaddon@pps.net
Mr. Haddon comes to Wilson with teaching experience from Lincoln High School where he taught Forensic Science, Biology, IB Theory of Knowledge, as well as leading the MUN Team during the past eight years. Before that he was at Roosevelt High School for six years teaching Anatomy, Biology, and Sports Science, with a little time left over to do some coaching for the football team. Mr. Haddon is a big science geek and can often be found making bad science jokes and quoting Bill Nye or Neil DeGrasse-Tyson.
Mr. Haddon grew up in Salem and attended the University of Oregon (undergrad—Go Ducks!) and Seattle University. He recently moved from NE Portland to the Maplewood neighborhood with his wife, dog and three kids (ages 10, 8, and 3). All of them like to visit his classroom so you'll get familiar with their faces. In his spare time, Mr. Haddon likes to do CrossFit, read, listen to TED Talk podcasts, go to Black Butte and reluctantly tackle house projects. He is excited to be joining the Wilson team and is looking forward to riding his bike to work, teaching anatomy again and getting to know a new community of kids and teachers.
---
Abby Lenneberg
Teacher
Email: alenneberg@pps.net
Abby Lenneberg was born and raised in Portland, Oregon. She briefly moved away to attend Rhodes College in Memphis, Tennessee. After returning to Portland she received her master's degree from Willamette University in Salem. Outside of teaching she loves spending time with her family. They enjoy traveling, hiking, running, and hanging out with friends. She is an avid Blazers fan and never misses a home game! As a graduate of the Portland Public School system she is excited to be working at Wilson!
---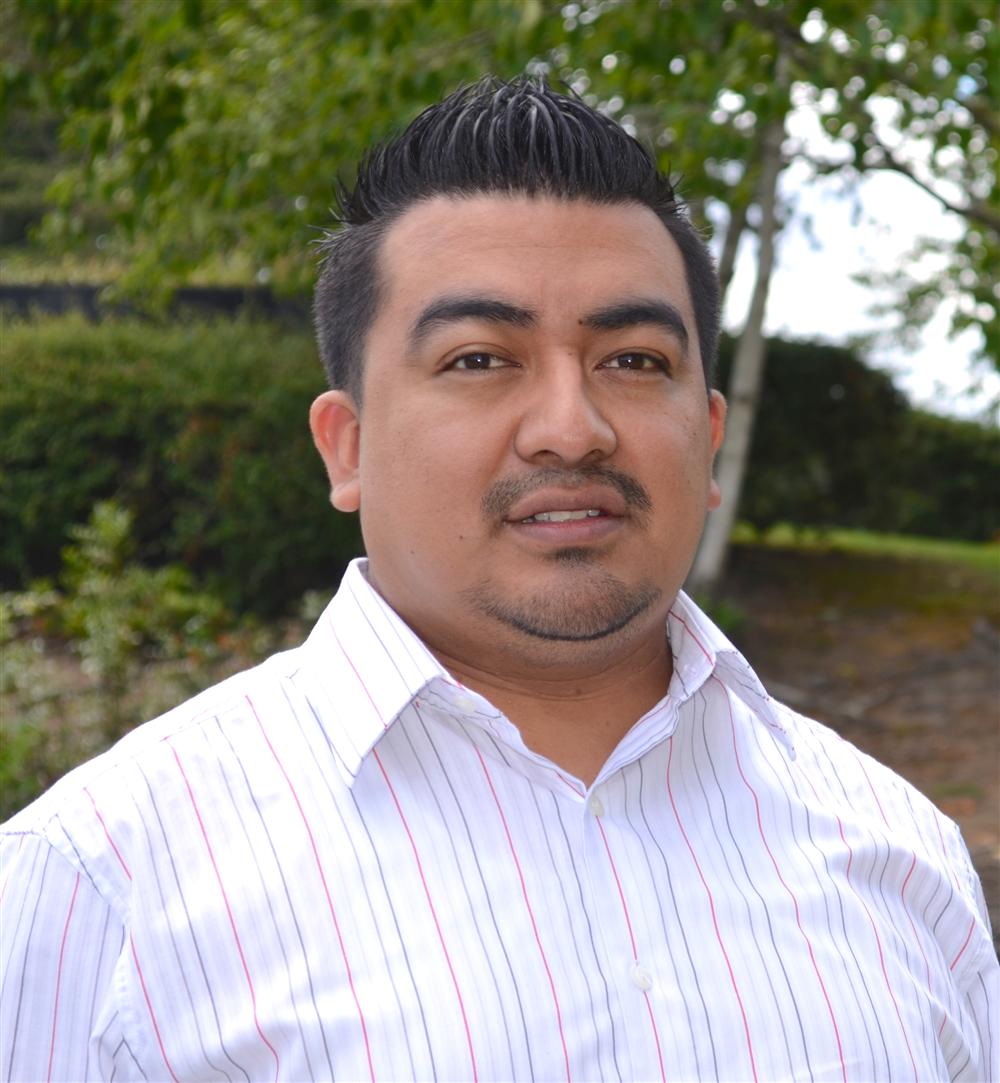 Demetrio Mendez-Rodriguez
Teacher
Email: dmendezrodrigue@pps.net

"Hola Wilson HS, students, parents and staff! I'm Demetrio Mendez-Rodriguez; you can call me Señor Demo or Mr. Demo. I emigrated from Mexico; I have always wanted to work in a field that would allow me to contribute to the community in a positive way. I recently graduated from PSU as a high school Spanish teacher. I'm thrilled to be a part of the amazing Wilson community and family. In addition, I can't wait to begin as Wilson's newest Spanish teacher. I feel very fortunate that I will be able to share my native language and culture with all my future students.
"Furthermore, I'm someone who loves dancing almost all types of music. I believe music is the medicine that can cure what ails the body and soul. My favorite food, besides Mexican, is Thai food. My quote is 'Live and enjoy life in a positive way because life is short.' "
---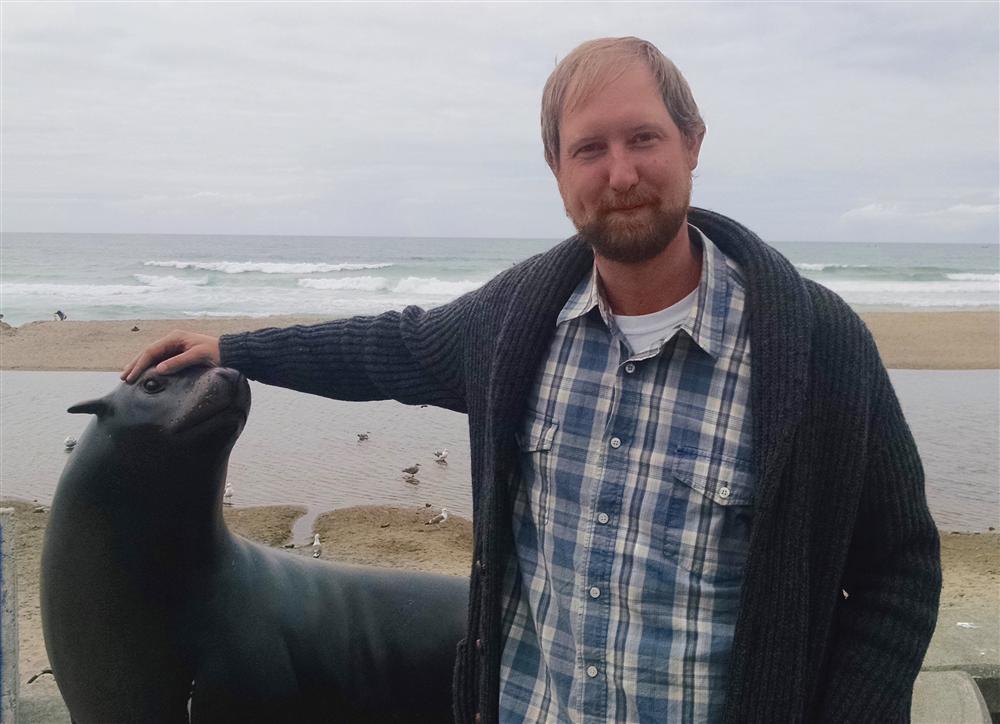 Robert Morgan
Teacher
Email: rmorgan2@pps.net

"Hello! My name is Mr. Morgan and I am extremely excited to join the science department at Wilson High School. I grew up right here in Portland and I am a proud graduate of WHS. I have been teaching science for the past seven years in the Portland metro area. I studied forestry at Oregon State University and received my MAT from Lewis and Clark College. I am passionate about working hard for students and keeping the classroom engaging and relevant to their lives. Outside of the classroom I enjoy all things science and teaching. I consider myself a jack-of-all-trades and a life-long learner. I like to spend my free time in the outdoors hiking, camping, fishing and talking about my favorite sports team—the Portland Trailblazers. I am looking forward to the 2015-2016 school year. Go Trojans!"
---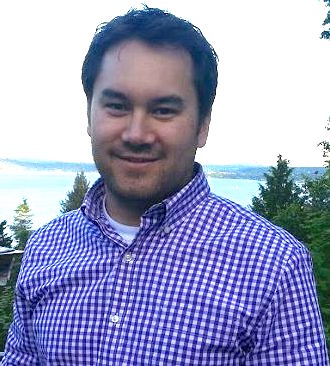 Kenneth Muraoka
Teacher
Email: kmuraoka@pps.net
Ken Muraoka has lived in Oregon since 2006. After completing his undergraduate degree at Montana State University in Bozeman, MT, he came to Portland to begin a career in advertising. However, he found teaching was something he was drawn to and in 2013 completed his master's degree at Concordia University in NE Portland.
When he's not in the classroom you can find Ken out enjoying the many activities the Pacific Northwest has to offer. Whether it is fly-fishing the mountain streams and central rivers, golfing at Heron Lakes, enjoying a meal with friends at one of the many great restaurants or just at home watching college football you can be sure he's doing it with family and friends. Ken is excited to be joining the staff at Wilson and is looking forward to the opportunity to work with students each day teaching them mathematics.
---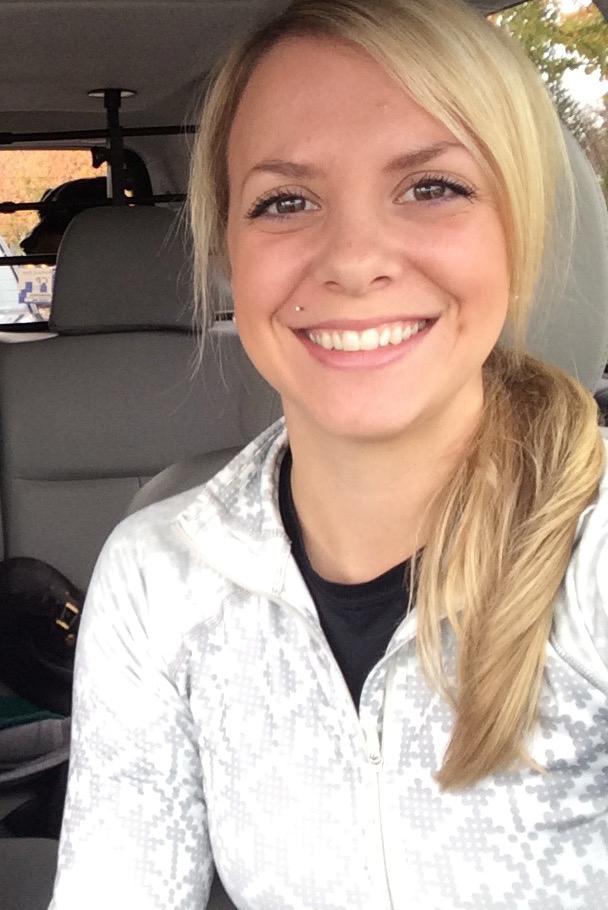 Sylvia Scott
Teacher
Email: sscott3@pps.net
"Hi! My name is Sylvia Scott and I am beyond excited to be joining the Health Department here at Wilson High School. I can't wait to meet and get to know you all, but until then, here is a little bit about me. I was born and raised in a small town, Yamhill, Oregon. Throughout my high school years I played soccer and cheered for football, basketball, as well as competitively. After graduating, I made my way down to Ashland where I spent two years at Southern Oregon University. There I was able to continue cheerleading and began studying health. I then moved back up to the Portland area, where I became the cheer coach at my alma mater, Yamhill-Carlton High School, for two years and continued my health studies at Portland State University. I graduated in 2012 with summa cum laude honors and in 2013 began my two-year graduate program, also at Portland State. I graduated this June in the top of my class with a Master of Education and endorsements to teach special education and health. That gets me to here, in Beaverton, living with my husband, Kalani, and our dog-child, Libby (a rottweiler-lab mix). I enjoy swimming, biking, and running and I hope to break into the world of competitive triathlon soon. I am thrilled and honored to be a part of the Wilson community, and look forward to a fun year of health with our students. Go Trojans!"
---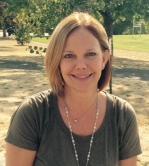 Jan Slenning
Principal's Secretary
Email: jslenning@pps.net
"Prior to joining "Team Wilson," I was the Principal's Secretary at Jackson Middle School. My husband Todd and I have two remarkable boys, and a chocolate lab named Tripper. For the past 30 years I have lived in the Great Northwest, but was born in the beautiful state of New Mexico.
"Being with my family makes me happy. I enjoy spending time outdoors, traveling, hiking and, when I have time, cooking! I look forward to seeing many familiar faces, as well as meeting new people in the Wilson Community."
---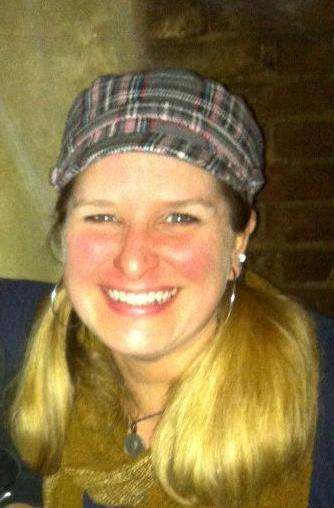 Chris Urban
Secretary to VP Ayesha Freeman
Email: curban@pps.net
Chris Urban was born and raised in beautiful Portland, Oregon. As a child, she developed a strong appreciation for the natural world that continues today. She studied general biology and environmental education at Portland State University. Chris spent the past 15 years working for the Outdoor School program as a Field Instructor and Site Supervisor. In addition, she has worked part-time as Environmental Education Director at the Tualatin Hills Nature Park since 2007. She is an outdoor enthusiast and enjoys hiking, backpacking, and spending time on the water. Chris is excited to be joining the staff at Wilson and looks forward to getting to know the comunity in the coming school year.