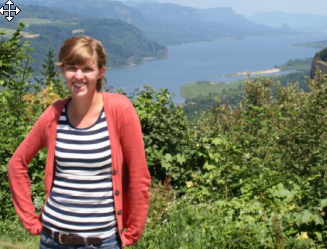 Phone: (503) 916-5737 x76044
Email:
Degrees and Certifications:
Betsy McDowell

I began my teaching career in 2008, with 20 of the coolest 7th graders in Chicago by my side. At the time, in addition to being the 7th grade homeroom teacher, I was teaching middle school Social Studies and PreK-8 Spanish at a small school on the Southwest side of the city. I was brand new to teaching and over my next five years at that school, my students, my school community and the city of Chicago would help to form my educational philosophy.

We were encouraged to take every opportunity available to make our lessons come to life for our students. I became interested in using experiential elements in my classroom and this soon became one of my favorite ways to teach. I colonized the 8th grade class, students created factories to study economic systems and we worked in the garden while discovering concepts related to Transcendentalism. The cherry on top however, was the annual week long bus trips I helped lead. We traveled Washington DC, Philadelphia, Ellis Island and other important historical sites along the East Coast. Watching students connect their classroom lessons to our experiences on trips helped to convince me how important travel and experiential opportunities can be for our students.

I believe that all students are capable of achieving high standards. All students are worth the time, effort and money involved in their education. As a teacher I strive to guide my students to believe in their own self-worth and ability. I believe that students need to be engaged in and experience their lessons in order to learn best. Education is a tool to create a better society. Teaching is more than just "another job." As an educator, I have a calling to not simply teach, but in to work in a manner that addresses social justice and the future of our country.

These beliefs brought me to my 4x5 classroom at MLC in 2014. I am thrilled to have found a school in Portland that aligns so clearly with my own teaching philosophy. Working in a community that embraces experiential education, I have not only been able to use my Chicago experiences in my classroom here, but I have enjoyed learning from my students. I am continuing to grow and learn alongside them.




Phone: (503) 916-5737 x76038
Email:
Degrees and Certifications: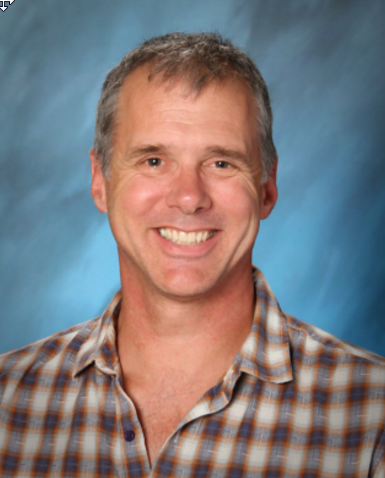 Phone: 503-916-5737 x 76042
Email:
Degrees and Certifications:
Ned Hascall

I was born in Geneva, Illinois and lived there for 17 years. For the last two years of high school, I attended prep school in Massachusetts graduating in 1980. While I was there, my parents moved to Portland and after graduation I followed them to the Pacific Northwest. I soon moved to Seattle, and attended the University of Washington where I received a Bachelor of Fine Arts in painting. I met my wife Louise, and my sons, Austin and Nash, were born there. Though I ran a successful business for a number of years, I decided to pursue my dream of teaching, and went back to school. I received a great critical teacher education from Pacific Oaks College NW, and worked a substitute teacher in both Seattle and Portland for the next year.

Louise and I moved to Portland in 1999, and live in Northeast in the Rose City Park neighborhood. We have an old Cocker Spaniel dog named Glory, and try to grow as much of our food as we can. I love to bicycle, read, hike and see movies. Everyone in our family loves to camp and swim in cold rivers. We spend much of the summer months seeking out the best swimming holes in Oregon, Washington and Montana.

I have been teaching at MLC since 2002, so this is my 14th year at this amazing school. My first three years teaching in Portland were spent at Gregory Heights Middle School teaching Earth Science, Reading and Algebra. I feel so lucky to have landed at MLC. I recently went back to school and completed a Masters degree in Curriculum and Instruction at Portland State University.