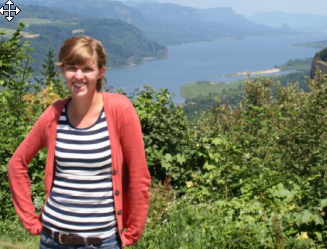 Phone: (503) 916-5737 x76044
Email:
Degrees and Certifications:
B.A. Elementary Education: Trinity Christian College M.S. Curriculum and Instruction: Portland State University
Betsy McDowell

I began my teaching career as a middle school social studies and Spanish teacher in Chicago. I was constantly seeking new ways to actively involve my students in their learning. I quickly learned that my favorite strategy was taking students on long field trips, and experiencing the historical sites we studied together. Even if this meant spending days on end in a stinky tour bus, it was clearly worth it to see their learning come alive for them.

Fast forward to 2013, my new husband had somehow convinced me to leave Chicago and move to Portland (a city I had only ever visited once). I was on a quest for a new teaching job and I stumbled across MLC. I was told it was a school that focused on experiential education. As I learned more about the school I realized that this was a place where I could continue to find strategies for my students to experience their world in new and exciting ways. It was a community that valued the same approaches to teaching that I had grown to love.

I began teaching 4x5 at MLC in 2014. It was here that my passion for experiential learning was able to flourish. Through Scottish Storyline method and teaching in a way that allowed students to develop and create their own understanding, not to mention multiple overnight trips each year with students! I had found a place where I could not only teach in the ways that I believe students learn best, but where I could explore my new Pacific Northwest home, with 52 students in tow.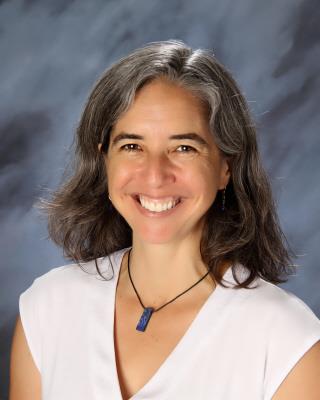 Phone: (503) 916-5737 x76038
Email:
Degrees and Certifications:
B.A. Psychology: University of California at Santa Cruz (1993) M.S.W.: San Francisco State University (2001) M.A.T.: Concordia University (2016)
Kathleen Gutierrez

While I am a born and raised Californinan, Oregon has been my home since 2001. My daughter was born here in 2003 and I cannot imagine living anywhere else! I have worked with children and families my entire adult life in a variety of roles including babysitter, camp counselor, camp director, preschool teacher, support staff for students, case manager/therapist, and parent coach. After an 8 year stint as a stay at home mom, I decided to go back to school to pursue a Master of Arts in Teaching. In 2016, when I learned 2 days before the school year officially started that I landed a job teaching 6th grade at MLC I felt as though I had won the lottery! It was the perfect fit for me with my love of play and experiential learning. Teaching is relationship based work and I am grateful for my past experiences as a social worker which have laid the foundation for my work with students at MLC.

When I'm not teaching I can be found reading, dancing, hiking, watching movies with my daughter, cooking, baking, spending time with my family, or singing and playing guitar.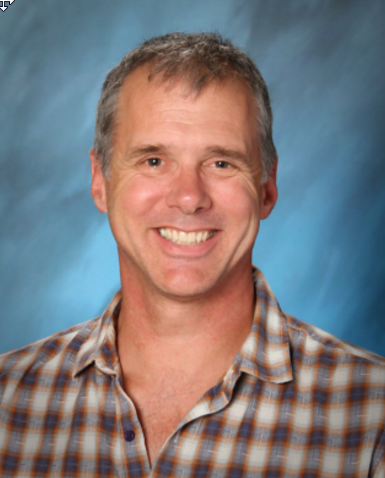 Phone: 503-916-5737 x 76042
Email:
Degrees and Certifications:
Ned Hascall

I was born in Geneva, Illinois and lived there for 17 years. For the last two years of high school, I attended prep school in Massachusetts graduating in 1980. While I was there, my parents moved to Portland and after graduation I followed them to the Pacific Northwest. I soon moved to Seattle, and attended the University of Washington where I received a Bachelor of Fine Arts in painting. I met my wife Louise, and my sons, Austin and Nash, were born there. Though I ran a successful business for a number of years, I decided to pursue my dream of teaching, and went back to school. I received a great critical teacher education from Pacific Oaks College NW, and worked a substitute teacher in both Seattle and Portland for the next year.

Louise and I moved to Portland in 1999, and live in Northeast in the Rose City Park neighborhood. We have an old Cocker Spaniel dog named Glory, and try to grow as much of our food as we can. I love to bicycle, read, hike and see movies. Everyone in our family loves to camp and swim in cold rivers. We spend much of the summer months seeking out the best swimming holes in Oregon, Washington and Montana.

I have been teaching at MLC since 2002, so this is my 14th year at this amazing school. My first three years teaching in Portland were spent at Gregory Heights Middle School teaching Earth Science, Reading and Algebra. I feel so lucky to have landed at MLC. I recently went back to school and completed a Masters degree in Curriculum and Instruction at Portland State University.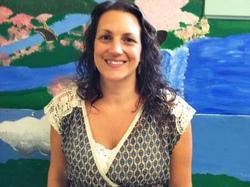 Phone:
Email:
Degrees and Certifications:
Anna Sapienza

I have been caring for children for as long as I can remember. I come from a big Oregon family and was naturally drawn to working with children. My earliest education job was in outdoor education as a Program Leader at Outdoor School. It was by far the most fun job that I have ever had! I also spent several years working as an Educational Assistant for special education classrooms all over Multnomah County.

In between those jobs, and while I put myself through college, I also did a wide variety of jobs to pay the rent. I sold fancy shoes, waited tables at a local brewery, and did customer service at a grocery store.

As a grad student at PSU I was lucky enough to land myself a student teaching spot at MLC. That was 12 years ago! With the exception of one crazy year teaching Kindergarten at Bridger Elementary, I have been here at MLC teaching third grade ever since! Into this amazing learning environment, I bring my hard-work ethic, my innate curiosity, my passion for the natural world and the privilege of learning from all sorts of kiddos over the years.

Interests

Travel! I wish every person could have the opportunity to travel to another country. I have experienced lots of amazing places in our beautiful world...I can't wait to explore more!

Renovating old houses! Yep, we're onto our second 100+ year old house. Wish us luck! Spanish- I have studied it for almost 8 years...now I just need more practice talking! Reading- Oh the places my mind has been, thanks to reading. Gardening- I am a happy lady when I get to hang out amongst the flowers and dirt all day.