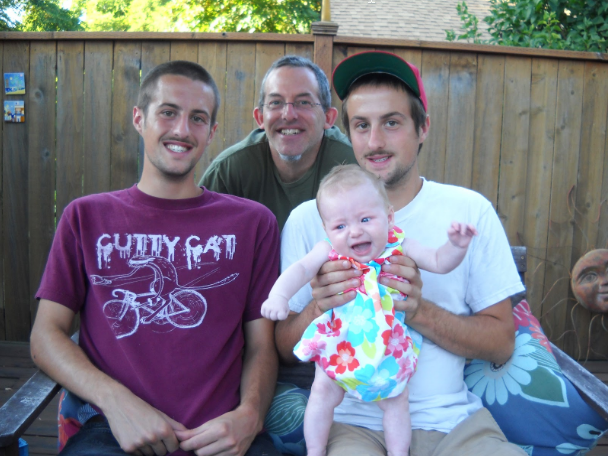 Phone: (503) 916-5737 x76045
Email:
Degrees and Certifications:
Andy Lipson

Hi. I have had the great pleasure of teaching math in the middle school at MLC since 2004. I have also taught middle school language arts, middle school math, high school social studies, high school English, and high school math over the course of the past 20+ teaching years, in seven different schools in four different cities in the Bay Area and Oregon.

I enjoy working and being at MLC for many reasons, but perhaps above all is the opportunity to weave into my teaching my various interests, particularly in electives, Retros and Friday Focuses. My 7x8 students spend two math-years working together and independently through a wide spectrum of math, from geometry, probability, and statistics to algebra, linear models and problem solving.

It is always a pleasure to watch (and assist) all of my students as they develop and mature as mathematicians, problem solvers, and teammates. Please feel free to contact me at any time by email.
Phone:
Email:
Degrees and Certifications:
Phone: 503-916-5737 x76041
Email:
Degrees and Certifications:
Phone: (503) 916-5737 x76039
Email:
Degrees and Certifications:
Kelly Sorg

Kelly has taught English in Japan, middle school at various Portland Schools, and she is currently teaching 7x8 Social Studies.

She makes students feel at home in her classes. When she sees someone is worried, she will be funny or do something nice to make us more comfortable. She is open with us about her own learning challenges because she wants kids to feel free to share their own hardships at school.

It is clear she expects us to be independent learners and also work well together. She puts students in charge of researching specific historic information without making it overwhelming. We do a lot of engaging activities to experience concepts. Kelly's expectations are clear and she is willing to discuss our grades with us.

Be ready to get lots of songs stuck in your head and learn all the inside jokes of room 307!

*This Bio was collaboratively written by 7x8 students.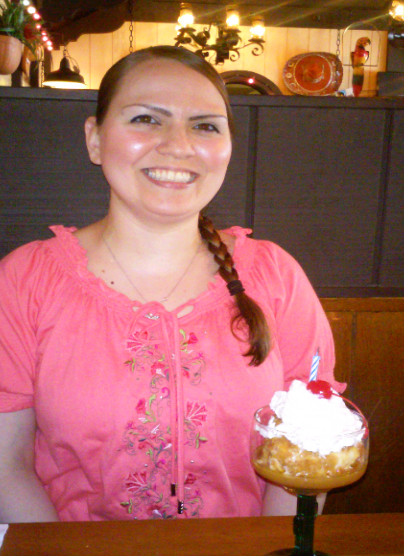 Phone: 503-916-5737 x 76049
Email:
Degrees and Certifications:
Melanie Jeudy

Hello, friends!

This is my second teaching at MLC, and I am so excited to be here! I grew up learning and speaking English and French because my dad is from France, and he wanted to make sure that I learned about our family language and culture. It wasn't until after high school that I began to learn Spanish while attending college and working in a Mexican restaurant. I fell in love with the language and the culture which led me to pursue my Bachelor degree in Spanish, and Master's degree in Teaching.

I have previously worked as an Instructional Assistant in a Dual Immersion Spanish Kindergarten class, as well as volunteered in Spanish classes at other middle and high schools in the Portland Public School district. I had an amazing and rich experience mentoring freshman at Marshall High School through a program called S.M.I.L.E. (Student Mentors Inspiring Latino Excellence). I did my student teaching at ACCESS Academy here in PPS, and practicum at Gresham High School teaching the third year Spanish classes.

My experience in the classroom taught me how to use different teaching techniques to engage and to reach students at different levels. Sometimes we say something Spanish and use nonverbal communication to get the message across. Other times, we engaged the body, sing songs, and create rhythms while learning new words or phrases. Whether we are writing in a journal, drawing a translation or acting out a conversation role play, it is important to incorporate different cultural aspects, integrate other subjects, and to use real life scenarios when teaching a world language to emphasize the diversity of our world, and to avoid being ethnocentric.

Website: http://jeudyspanish.weebly.com/