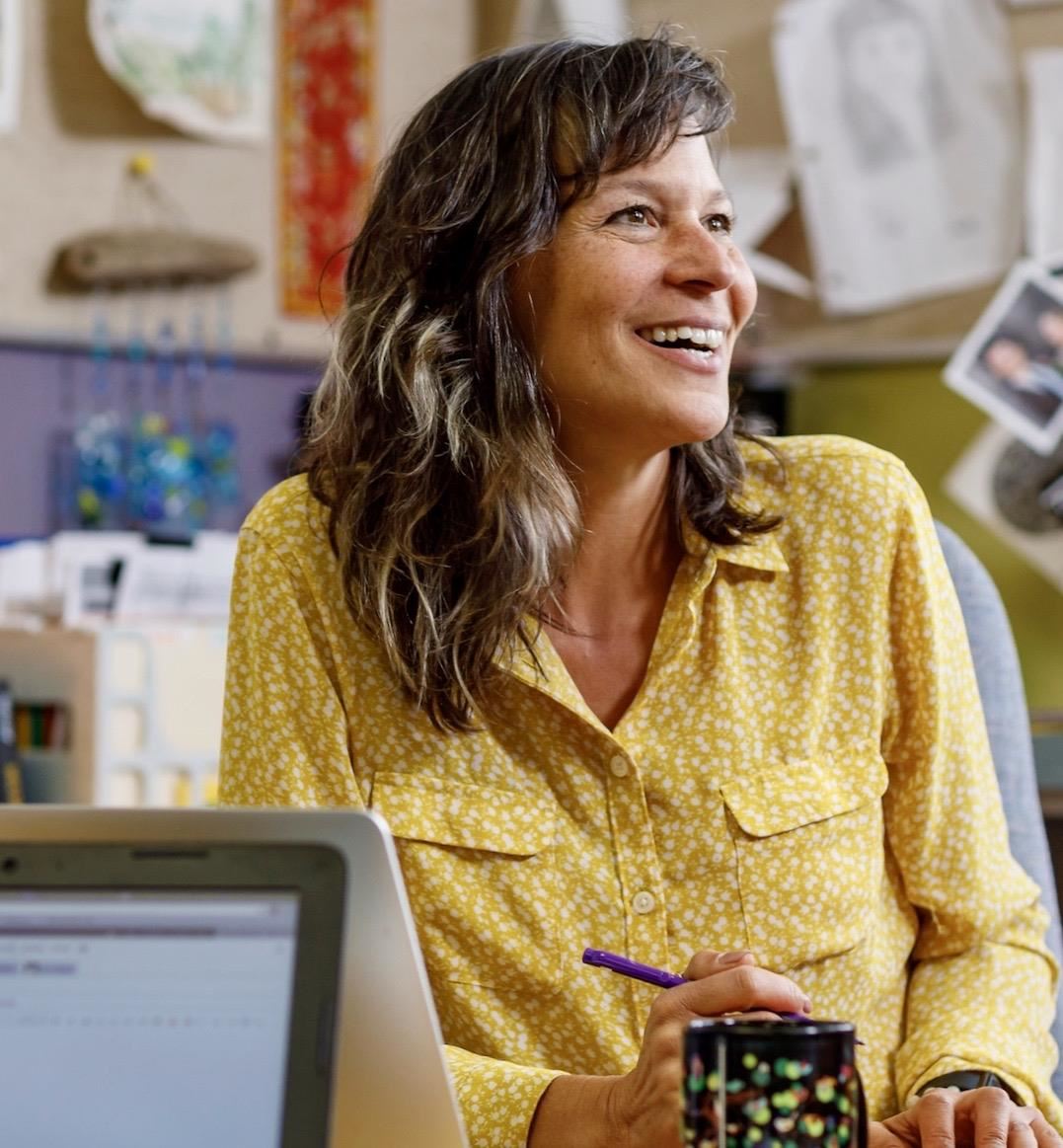 Phone:
Email:
Degrees and Certifications:
Mariam Higgins

Mariam Higgins joins Lincoln High School this year as its new Vice principal. Prior to coming on board at Lincoln she enjoyed success in a wide range of roles. After completing her B.S. and internship at The Ohio State Univ School of Medicine, she went on to a satisfying 15-year career as a Medical Illustrator, combining her equal loves of science and art - providing artwork for medical textbooks, surgical journals, museums and courtrooms. Taking on a gratifying new vocation, the next 15 years were spent as an educator after obtaining her M.A.T. from Lewis and Clark Grad School of Ed, and eventually her Administrative License from UO Grad School in Educational Leadership, Methodology, and Policy. Mariam's resume includes, elementary school teacher (PPS, NCSD, Catlin Gabel), Teacher Leader (k-12, Math), Inclusivity Coordinator, Instructional Coach (PPS, HSD), Teacher Mentor (L&C, UP), Equity Facilitator, and currently, Adjunct Professor (Lewis and Clark Grad School of Ed and Counseling). She is also an active volunteer in her community, having served as an elected School Board Member (SLSD), a Teacher Advisor to Portland Art Museum, and as a member of PNCA's Board of Governors.

As an intersectional feminist, Ms Higgins centers racial equity. As a BIPOC leader, she works to remove barriers, dismantling systemic racism while building endurance so that everyone has access and opportunities to grow and know success. She is a fierce advocate for rigorous, culturally relevant teaching, social emotional learning, trauma-informed and restorative justice practices. Growing, and then getting out of the way of resilient, capable graduates who will tackle, innovate, design and lead their own futures is her goal. Passionate about curricular integration, Mariam sees the strengths in everyone and levies them to embolden problem solvers and critical thinkers. When asked to describe her in a few words, her adult children, Max and Genevieve, responded, "energetic, creative, strong and feisty!". At any opportunity, Mariam will slip outdoors to hike, ski, kayak, and garden. She is thrilled to become a Cardinal, and to be working with such a dynamic team, students, and vibrant community - kindly stop and introduce yourself.