Welcome to the West Sylvan Counseling Center!

The West Sylvan Counselors are:
Kate Baker: General Counselor and 504 Coordinator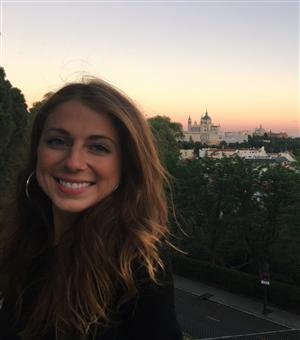 Hello! I am Kate Baker, a part-time general counselor and 504 coordinator. Last spring, I completed my master's program at Lewis & Clark College where I had the opportunity to intern within Portland Public Schools for the past two years. While I am new to West Sylvan, I have been working with the counseling staff at Lincoln High School for the past year, so I feel lucky to have already gotten to know some of your children and community. At Lincoln, I worked primarily with the academic support program and the dialectical behavior therapy group. I continue to feel passionate about helping students develop academic and social/emotional skillsets.
I moved to Portland four years ago from North Carolina. I grew up in the Appalachian Mountains and attended college nearby at Davidson College. After graduation, I taught English in Buenos Aires, Argentina for over a year. I still love to travel both near and far. I spend my free time hiking, practicing yoga, cooking, reading, and spending time with friends and family. I'm looking so forward to working with you and your family this year!
Destini Hagen: 8th Grade and 6th Grade Last Name M-Z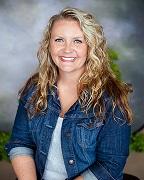 Hi there, I am Destini Hagen (soon to be Williams) & I am happy to be here at West Sylvan Middle School!. I am a Portland OR and PPS native. Born and raised in SE Portland. I graduated from Cleveland High School, Go Warriors! After that, I went to Colorado Mesa University for my under graduate degree in Psychology. I stayed in Denver, where I completed my MAED and continued on to get my Administrative license, as well. I was a K-8 Student Support Manager for 3 years, and then a High School Guidance Counselor for 3 more. I moved back to the NW in 2013, where I accepted a position as the Dean of Students at a K-12 Charter School. I found that I missed the connections with students that you build as a counselor and I decided that was my true calling. Which brings me to you, as your 8th Grade & 6th Grade last name M-Z Counselor. Looking forward to working with you!
Ricky Almeida: 7th Grade Counselor and 6th Grade last name A-L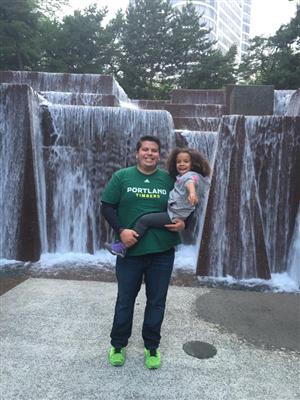 Hello, my name is Ricky Almeida. I am very excited to be back at West Sylvan. I was born and raised in McMinnville Oregon. From there I spent one year at Chemeketa, one year at Lane and my final few undergrad years at University of Oregon where I received my Bachelor's Degree in Family Human Services. GO DUCKS! For graduate school I attended Northwest Christian University where I received a Masters of Arts in School Counseling.
Before coming to Portland I worked for Salem Keizer Public Schools 3 years as an elementary counselor and 3 years as a middle school counselor. While working as a middle school counselor I was part of the AVID program as well as a football and basketball coach.
In my spare time I like to hang out with my family, play ukulele, and watch sports.
I am the counselor for 7th Grade and 6th Grade last name A-L. If you need anything please feel free to email or call.
Counselors
The West Sylvan counselors take a holistic approach to making sure that each student has a positive experience during middle school, and that they are well-prepared for successfully meeting the challenges of the future. Some ways that we can help support students at West Sylvan include:
Assist students with social difficulties and peer relationships.
Provide academic and career guidance to students, and help them meet and overcome emotional challenges.
Develop academic and behavioral intervention plans.
Diffuse problems brought into school from home and outside the classroom.
Establish and promote supportive learning environments.
Foster and maintain parental involvement and provide resources and parental support.
Help facilitate parent-teacher-student communication.
At West Sylvan Middle School, the counselor focuses on helping students balance the demands of school, family and friends. Special attention is paid to teaching "life skills" such as organization, study skills, time management, responsibility, cooperation, teamwork and other habits and attitudes that will serve students well in any classroom, job or social situation. Counselors are available as resources to parents and caregivers as students navigate their way through the middle years of their education.
Information for Parents of students that need letters of recommendations
Please give all teacher letters of recommendation forms to .....or put them in your students counselors mailbox. They will distribute the forms to your student's teachers. All letters of recommendations will be scanned and sent electronically. Please double check, that you, the parent, have signed each form, including the release of records form.