Wilson High School is pleased to introduce new staff for Fall 2014. Welcome!
Check back soon for more new staff announcements.
---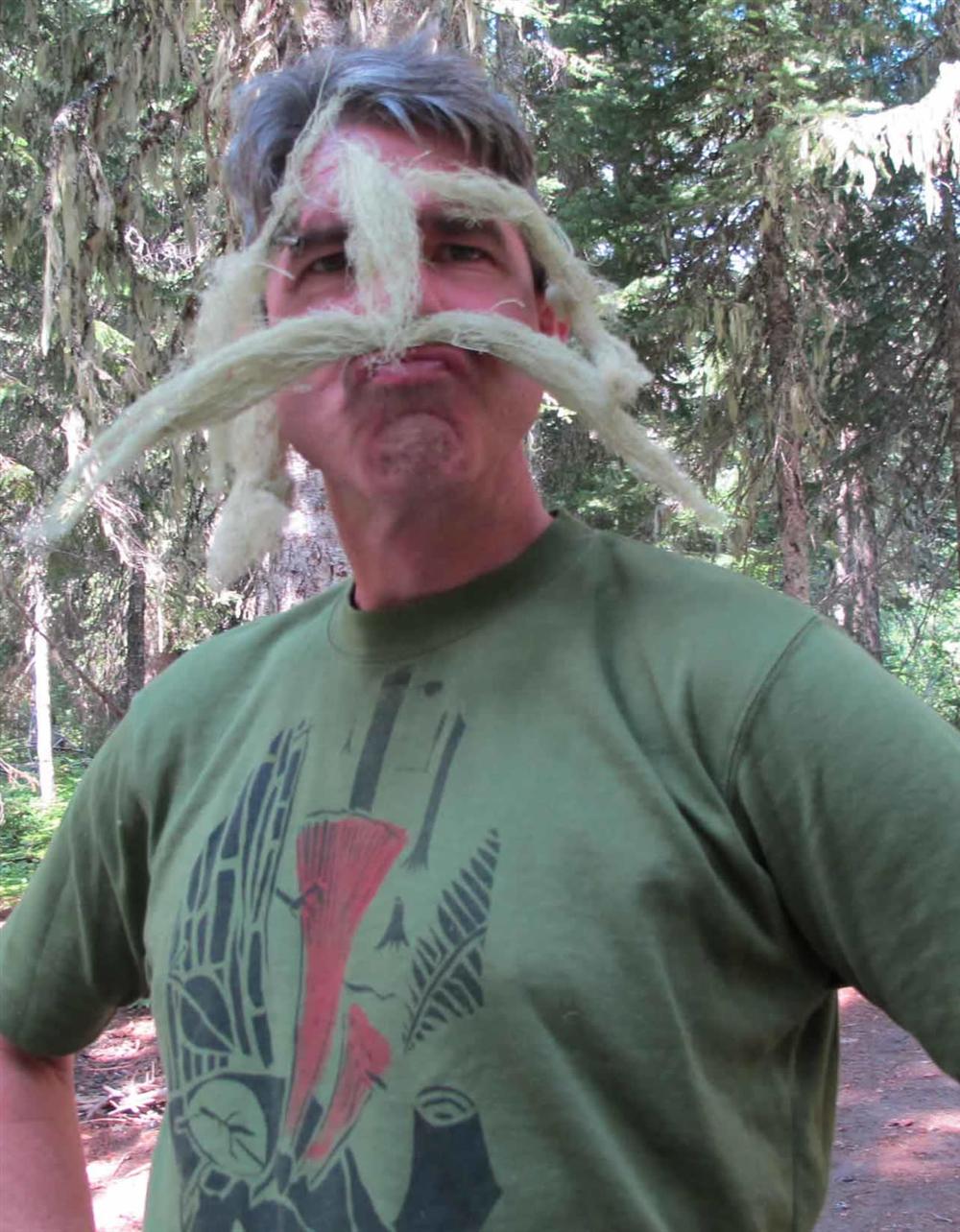 Andrew Butterfield, Ceramics
"Hello Wilson High School. I am very excited to come and get to work with all of you. Here is a little bit about me to spark your curiosity:
"I came to Portland in 1986 to go to Lewis & Clark College and have been in love with Portland ever since. In college I studied art in Indonesia where I learned to carve theatrical dance masks and do traditional paintings. I have taught at Marshal HS, Jefferson HS, and for the past 17 years at daVinci Arts Middle School. I am interested in wood-fired ceramics and have participated in firing large Japanese style Anagama Kilns for the past seven years. I love teaching and I am excited to work with Wilson students to create many wonderful and exciting projects.
"See you all in September."
---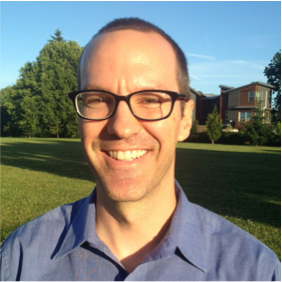 Matt Campeau, Social Studies
Mr. Campeau was born and raised in the suburbs of Detroit, Michigan and moved to Portland in 1998. he has recently returned to Portland after teaching for six years at international schools in Mexico, Cambodia, and Hong Kong. Prior to that, he taught at Grant High School for three years. He graduated from Eastern Michigan University with a bachelor's degree in Sociology and Communications, and later earned an MEd. from Portland State University.
"Outside of the school day, I attempt to take full advantage of living in the beautiful Pacific Northwest. I enjoy a variety of outdoor activities including mountaineering, biking, skiing, and camping," he says, adding, " It is an honor to be joining the staff for next school year and I look forward to working with the students, families, and faculty of the Wilson community. "
---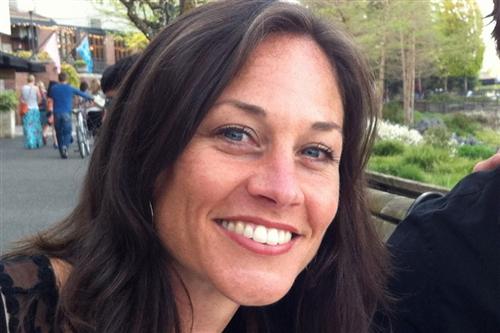 Allyson Copacino, PE
Allyson Copacino has worked as PPS substitute teacher since 2006. Substitute teaching provided the time and flexibility for Allyson to develop MoveYoga—a kids' yoga program that brings before, during and afters chool classes to schools PreK-Grade 8. MoveYoga and One House of Peace began collaborating in 2011, and Peace in Schools was born— a mindfulness program for teens. Allyson is thrilled to be teaching the yoga component of the Peace In Schools program at Wilson next year, and looks forward to meeting and working alongside the students, staff and community.
---
Mike Easton, Athletic Director
"As a Wilson grad, I'm thrilled to be returning to my alma mater. I've enjoyed coaching a variety of youth, middle school and high school sports for over 20 years. For the past eight years I was a teacher, coach and sports administrator at Shanghai American School in China.We had excellent academic and athletic programs there, and it was also a great opportunity for my family and me to travel and learn about other cultures. Nonetheless, I am very excited to be back in Portland and part of the Wilson community again. "
---

Jacob Hockett, PE/Health
Mr. Hockett graduated in 2005 from McKay High school and received his Bachelors of Science degree in Exercise Science and Health Education from Western Oregon University in 2010. After working as a personal trainer and a high school football and baseball coach, he earned a Masters of Arts in Teaching from Willamette University in 2013 and received his first teaching assignment at Lane Middle School in Portland.
A message from Mr. Hockett: "After finishing my first year of teaching, I am excited to be a new member of the Wilson High School staff. I was raised in Salem, Oregon, with my little sister and a hard-working mother. I spent most of my childhood camping, competing in athletics, and riding bikes through the neighborhood. Now that I live in Portland, I spend my free time playing ultimate frisbee and cycling about the city exploring different restaurants. I will also spend time reading and writing in my favorite coffee shops and socializing amongst my friends. In the future I hope to be a head baseball or football coach. I plan to purchase a home in the Wilson community and raise a family. I aspire to retire as an athletic director after a long teaching and coaching career. I look forward to working with the Wilson community and feel blessed to have this opportunity to grow as a educator and coach."
---

Jackie Kolesar, PE/Health


"Hello! My name is Ms. Kolesar and I am so excited to join the PE/Health department at Wilson High School! I can't wait to get to meet you this year, but until then, I'd like to share a little about myself. I was born and raised in Lancaster, California where I played varsity volleyball, softball, and basketball all four years of high school. I was fortunate to continue playing basketball at Humboldt State University and went on to coach women's basketball at College of the Redwoods. My student teaching took place at Eureka High School where I was part of a dynamic PE department that inspired all students to lead active lifestyles through a variety of physical fitness classes such as yoga, triathlon training, and core-strength and conditioning. For the past six years, I have been teaching PE in the Hillsboro School District. These experiences have shaped my beliefs and attitude that anything can be possible when you work together as a team. I believe that with a common purpose, perseverance, and a positive attitude, we can realize our potential. I am happy to serve in the community in which I live and look forward to making PE/Health engaging and enjoyable for all students. Go Trojans!"
---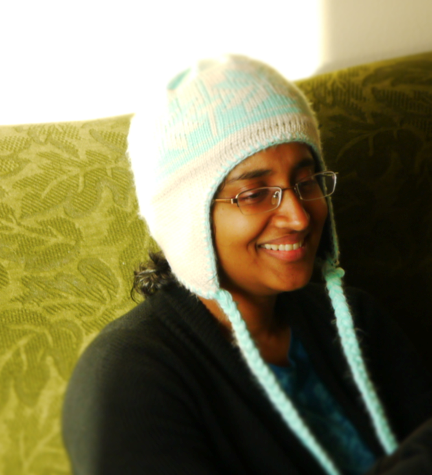 Ránjani Krishnan, Math
Ms. Krishnan holds a Bachelor's degree in Mathematics from Reed College, a Master's degree in mathematics from the University of Illinois, Urbana-Champaign, and a Bachelor's degree in music composition from Lewis and Clark College. She has experience working with a range of different education systems and varied age groups, as well as a background working in private industry at Wolfram Research, a company that makes mathematical software. Adds Ms. Krishnan, "Other than my interest in teaching, I am a trained musician and composer. I feel honored to serve my community and the beautiful city of Portland by teaching at Wilson High School."
---


Sarabeth Leitch, English
Ms. Leitch is a language arts teacher, freelance photographer and aspiring poet. Her path to become an educator started somewhere between a campfire at summer camp and a circle of couches at an alternative high school. While she will always consider herself a Duck after graduating from the University of Oregon, she also considers herself a lifelong learner, so she has continued her studies at other institutes such as Portland State (MEd), Lewis & Clark, CalPoly Pomona, City University of New York: Hunter College, Portland Community College and University of Wisconsin: Madison. She did her student teaching at Grant High School and has spent the last 8 years at Gresham High School.
Ms. Leitch works with youth to help them hone their voice, share their story, connect with their surroundings and pursue their goals.
When she is not teaching, she loves to cook, travel and go to shows, while also spending quality time with family and friends. Her main mission "is for each student to feel like a valuable part of the community and for the community to appreciate and cherish each kid. I believe that once those are accomplished, then learning can happen."
---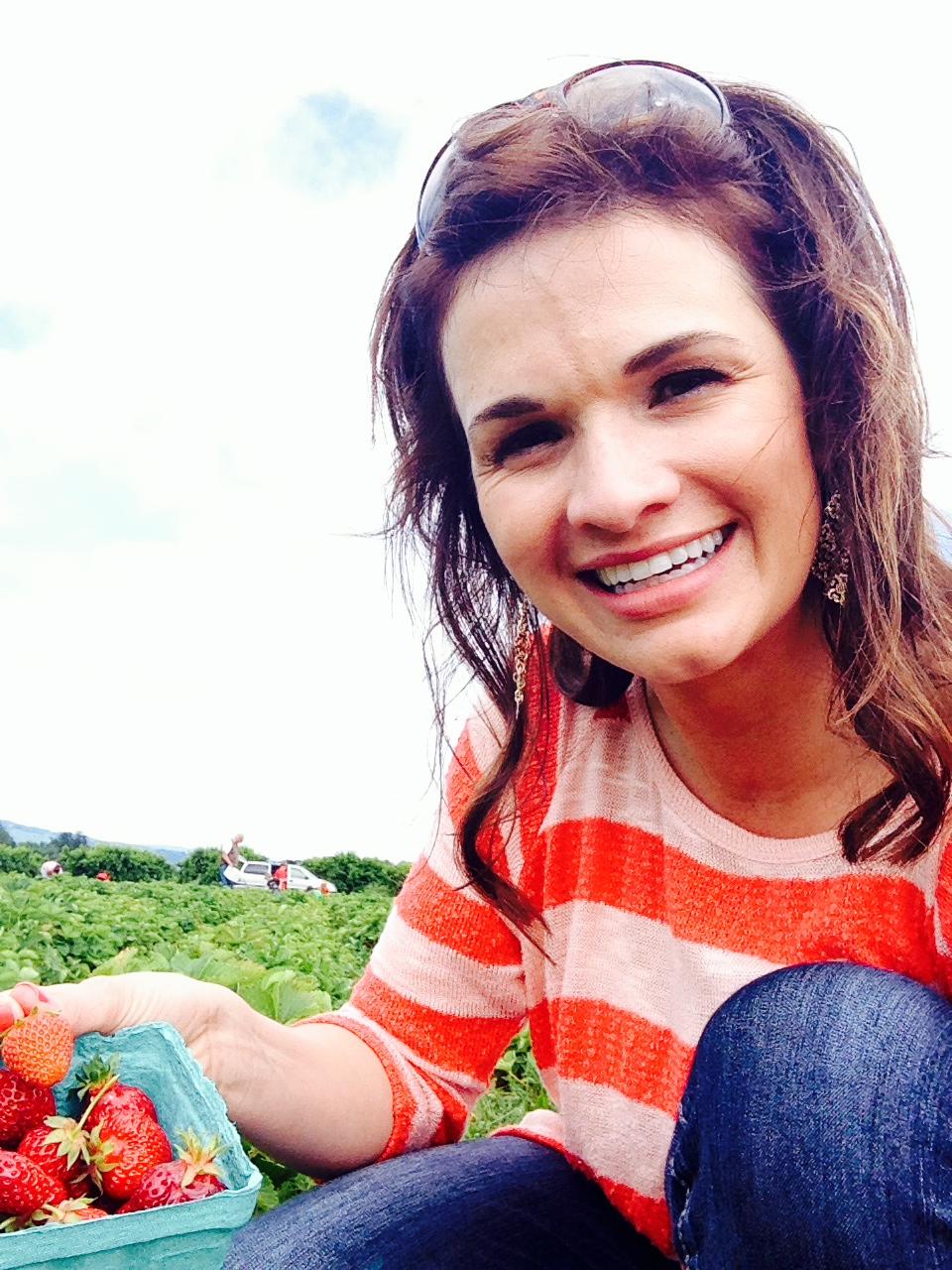 Erika Luther, American Sign Language
Mrs. Luther is excited to share her experience and passion about the Deaf community, culture, and American Sign Language. For the past 13 years, Mrs. Luther has been an educator of the deaf. She earned her Bachelor's degree in Communication Disorders, Audiology & Speech-Language Pathology, and her Master's degree in Severe Needs: Hearing, from the University of Northern Colorado. After getting her degrees, she worked with infants and students who are deaf and hard of hearing and their families to help them communicate. She has seen the value and importance of American Sign Language firsthand as babies learn to communicate with their parents through sign language long before they can speak.
She has lived in Las Vegas and Colorado for most of her life and is thrilled to be living in the beautiful Pacific Northwest. When Mrs. Luther is not teaching, you'll find her enjoying time with her husband, two boys, and their family dog. She loves running, hiking, snowboarding, eating sushi, as well as, watching and cheering on her favorite sports teams.
Mrs. Luther is honored and ecstatic to be a part of the Wilson community and looks forward to a fun and productive year working with the students, families, and staff.
---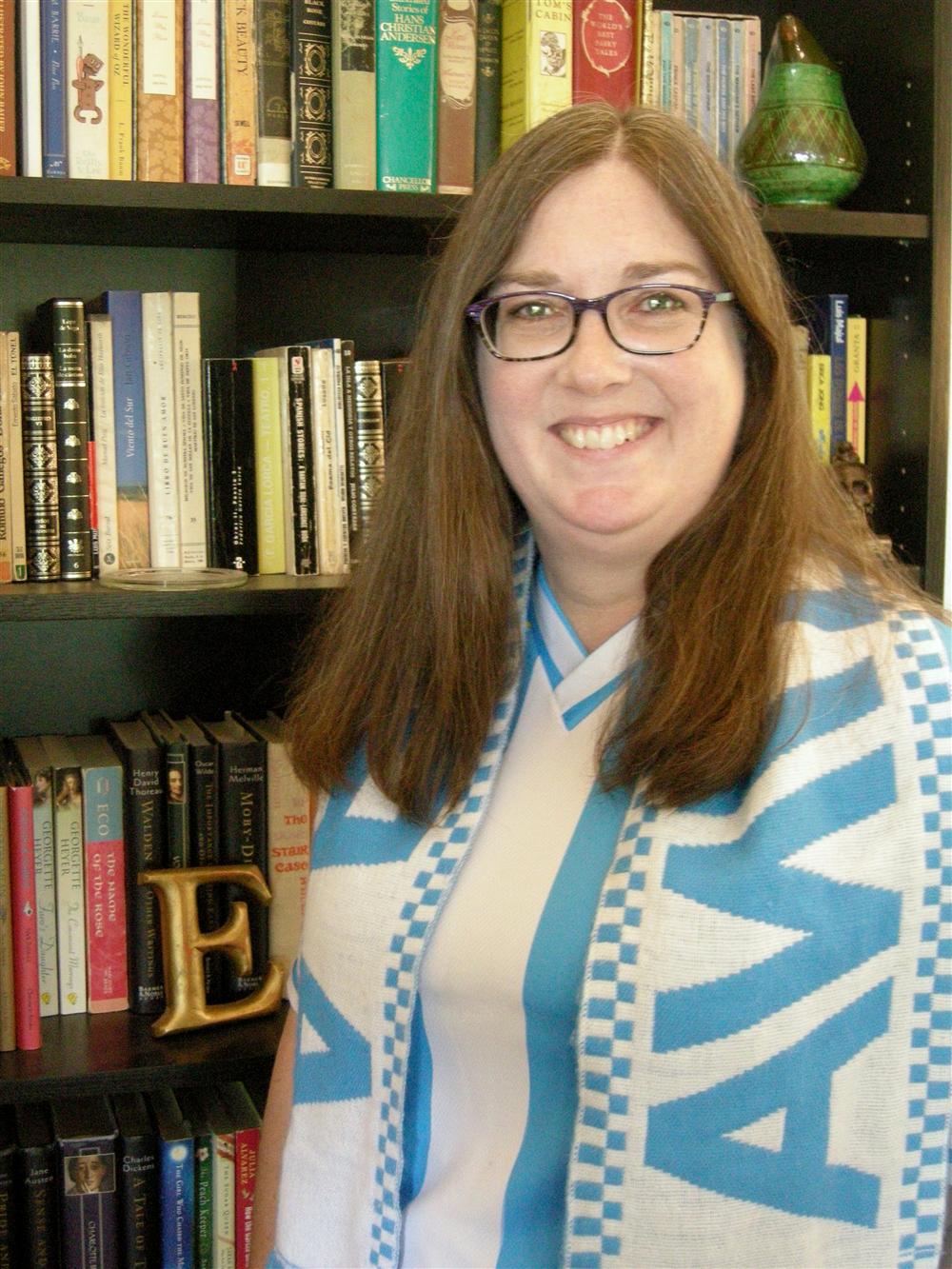 Elaine Newton-Bruzza, Spanish
Sra. Newton-Bruzza first moved to Portland in 1973 and graduated from David Douglas High School. She earned her Bachelor's degree in Spanish from Southern Oregon University and her M.A.T. from the University of Portland. She has lived in Guanajuato, México, Buenos Aires, Argentina, and Barcelona, Spain. Her children are of Argentine heritage, and she maintains close contacts with family and friends in Buenos Aires.
She has 17 years of experience teaching Spanish, including Gresham High School, Prairie High (Washington), Oregon Episcopal School, and Sheldon High (Eugene). In 2010, once her children were safely off to college, she sold her house and moved to Barcelona, Spain, where she earned a second Masters degree in Translation Studies from the Universitat Pompeu Fabra. Following her degree, she returned to the US and began honing her translation skills, completing her first published translation: Tango FAQs.
She divides her spare time between sewing, reading, dancing Argentine tango, and translating. She is currently working on a collection of poems, Trascendencia Poética by Antonio Martínez, which she hopes to see published within the year.
She says, "I'm thrilled to be returning to Portland, and excited to meet the students at Wilson! Wilson students have a fantastic reputation, so I'm really looking forward to this year."
---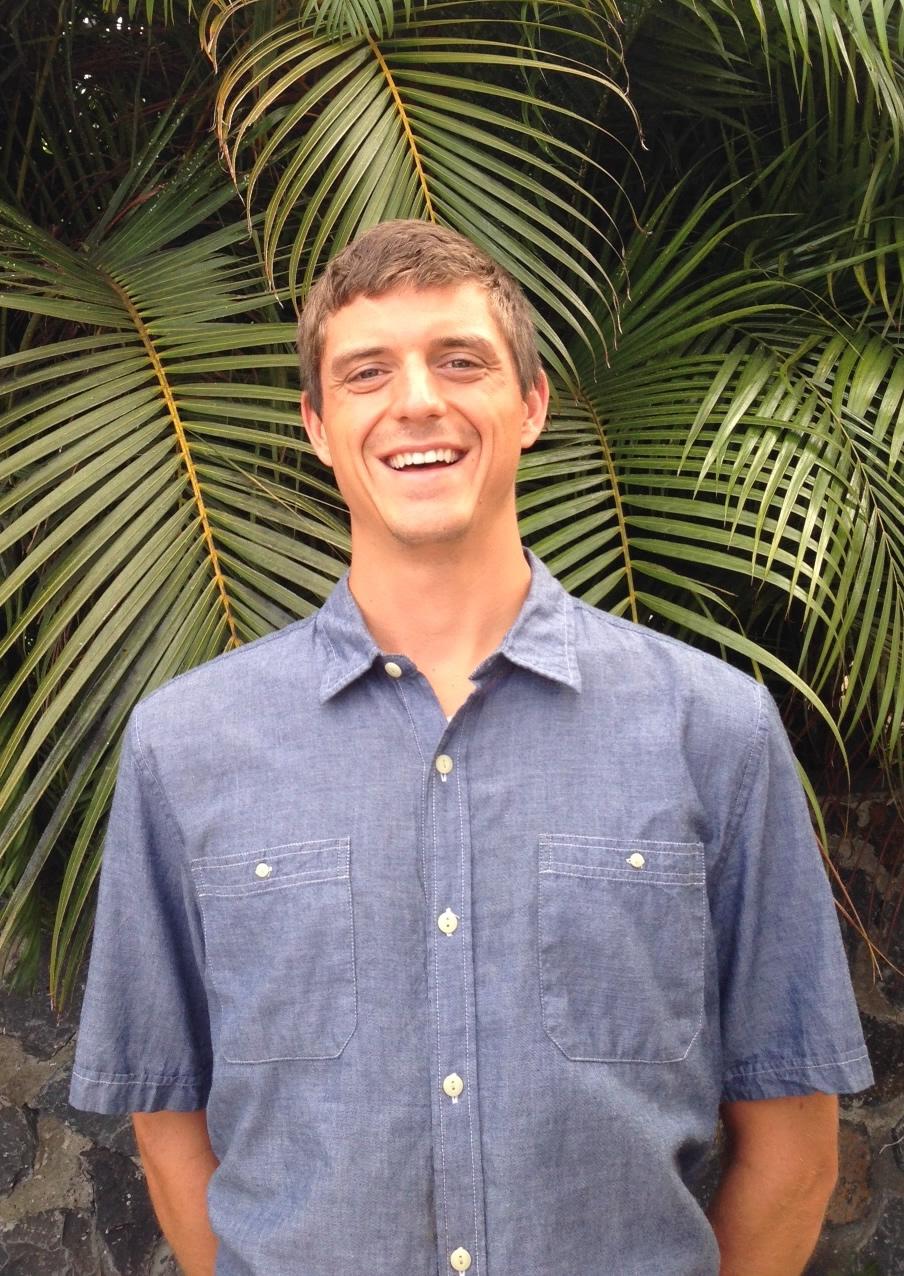 Nick Nohner, Math
"Hello, my name is Nick Nohner and I am excited to be Wilson High School's next math teacher. I grew up in Omaha Nebraska where I decided to attended Gonzaga University for college. I majored in mathematics and won several academic awards in the field. I also was captain of the ultimate team. We stayed in Spokane for two years while my wife finished her degree in Occupational Therapy and I finished my Masters in Integrating Technology into the Classroom. Once we had completed our degrees, we got married and moved down to Hawaii. I taught Pre-Algebra and Algebra. I was chosen to write the Algebra quizzes and tests for the state of Hawaii. Most weekdays you could find me grading papers and creating lessons, but weekends we were catching waves and camping. When we found out we were having a baby, we decided to move closer to family. I love teaching math and look forward to the opportunity to serve your community."
---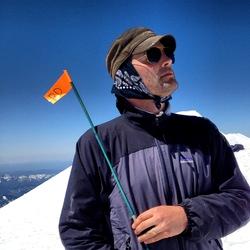 Nathan Pier, Social Studies

Mr. Pier was born on Lemoore Naval Air Station and grew up in the Midwest, but has spent the last 15 years in the Pacific Northwest. He first headed out West to pursue a Journalism degree at the University of Oregon, ended up in falling in love with the mountain landscape and hasn't left. His first hiking trip up South Sister involved a flimsy Target tent and a freezing, shivering cold night on the mountain. He has since joined the Mazamas and become an avid hiker and climber, spending nearly every weekend (rain or shine) exploring the outdoors. Most of the time he is accompanied by his Catahoula Leopard Dog, Aero, and sometimes even his lovely wife Shannon joins him on his adventures.
Since becoming a teacher six years ago, Mr. Pier has worked as a PPS substitute during the day and taught at Portland Evening Scholars at night. During that time he has also worked as a Field Instructor at Outdoor School and founded a hiking club, the Trail Warriors, at Cleveland High School. He is super stoked to teach Social Studies at Wilson and share his passion for history with his students.
---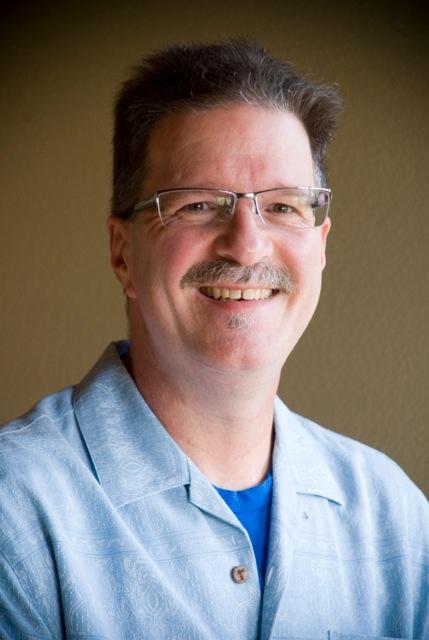 Paul Rizzo/Visual Arts
Mr. Rizzo was born in Mt. Pleasant, Texas in 1958. He earned a degree in Communications from the University of Illinois Chicago in 1985 and worked for 10 years in Chicago at WTTW, Channel 11, as a promotions producer and traffic supervisor. Since turning freelance, his clients over the past 20 years have ranged from auto dealerships to dental offices; musicians to massage therapists.
Mr. Rizzo's message to Wilson: "To say that I am thrilled to have the opportunity to teach video production at Wilson is not doing justice to the emotions I'm feeling. I anticipate classrooms full of humor and accomplishment. I expect challenges and unforeseen trials. And I know this certainty: that as I impart what I know about video production, the young minds surrounding me will be teaching comparable lessons about the fast approaching future."
---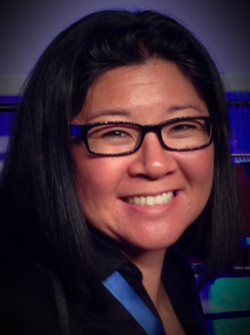 Jamie Suehiro, English
Ms. Suehiro grew up in Olympia,Washington. After graduating from George Fox, she relocated to Hawaii to attend UH Manoa where she earned an MEd in curriculum. She has taught an array of courses over the past 18 years at two high schools on Oahu including AP English Language, IB Literature, AP Art History and various 9th-12th grade language arts sections. She is also an AP Exam Reader and conducts teacher trainings for AVID. She adds, "My hobbies are cooking and fitness. I am looking forward to working at Wilson and getting to know Southwest Portland!"
---