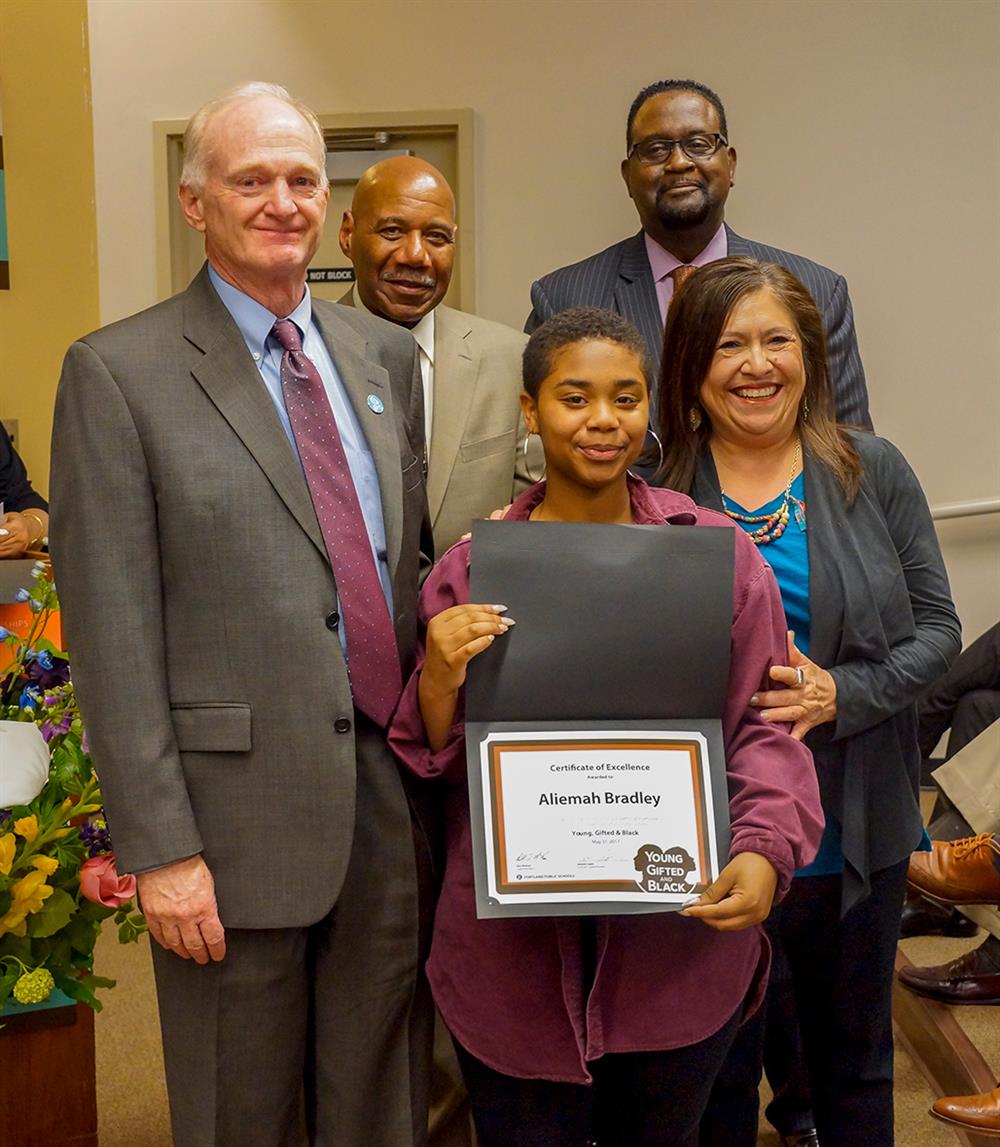 Español
|
Tiếng Việt
|
中文
|
Русский
|
Soomaali
Last week, I had the honor of addressing Young, Gifted and Black, our annual event to recognize high achievement and hear stories of our African American students. It's one of a number of cultural recognition events we hold each year, and it was stunning.
Thirty students, their families and their supporters packed the PPS board room and BESC foyer for a joyous celebration, not only of their success but of the incredible ongoing work on equity and excellence that sets Portland Public Schools apart.
As I head into my final weeks as the interim superintendent, I can't help but think about what an honor it has been to serve a district that puts such a strong priority on those values. It hits home during these wonderful end-of-the-year celebrations, but it carries on every day in every school and every classroom.