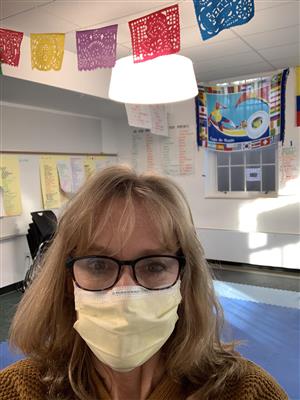 Allison Robbins
I love substitute teaching because I love being with teenagers. They teach me so much. The classroom is such a dynamic place and it is anhonor for me to take the helm for a day. These are people's children. That they are entrusted to my care is a real blessing, even if just for one class. I have the chance to make a difference in a teenager's life in one day, by being kind and empathetic. I also really love language, my subject matter (literature and writing), as well as French and Spanish, though I'm not endorsed in them as I am in English.
I began subbing when my second child began walking in 2005. Before that, I taught for 10 years after getting my Master's in Literature in Washington, DC. I worked in Northern Virginia and it was there that I discovered my passion: teaching. I was teaching AP Language when the Pentagon and twin towers were attacked. Some of my students' best writing came from that day in those classes.
I subbed at Sidwell Friends and had Chelsea Clinton in Spanish V! While her dad was in office! No metal detectors, no warning. She was a sweet and humble teen, quiet and respectful.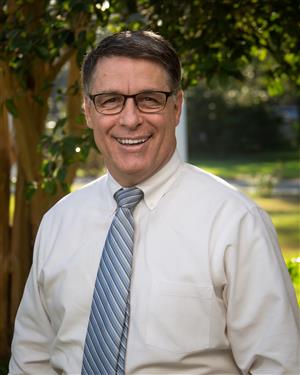 John Tibbets
1. Why did you decide to substitute teach?

- I taught for 11 years and anytime I found a good substitute, I appreciated them and always tried to get that person for my classes. I know there is an acute shortage of substitutes, and while I don't want to go back to teaching full time, I can substitute. Hopefully, I can be one of those subs that teachers can call on and then not have to worry about their class while they are out.

2. What subjects do you enjoy teaching the most?

- I started out teaching history, US and world history and really enjoyed it. Then I became an economics teacher. I loved teaching economics because every day I got to teach a subject that plays an important part of the very fabric of the students' lives and is relevant to what is ongoing in the world around us.

3. Please share any part of your story that you would like to share.

- Mr. Tibbetts is originally from Georgia and is a 21-year-veteran of the US Army. He served in combat as a Tank Company Commander in Desert Storm, deployed to Turkey in the Iraq War, and saw service with a NATO headquarters in Afghanistan. He was on duty in the Pentagon on 9-11. After retiring from the Army as a Lieutenant Colonel in 2004, he worked in the private sector, but ultimately decided to pursue a teaching career. He holds a Bachelor of Science in Computer Science from the United States Military Academy at West Point and a Masters of Military Art and Science, from the Army's prestigious School of Advanced Military Studies, at Fort Leavenworth, Kansas. He is an eleven-year veteran of the classroom and has taught economics, US and world history, geography, and government.

Mr. Tibbetts is the 2018 Georgia Teacher of the Year. Since moving to Portland in the summer of 2020, Mr. Tibbetts serves on the Board of Directors of the Oregon Council on Economic Education and is a high school wrestling official with the Evergreen Wrestling Officials Association.