Greetings Sabin Students, Family and Staff,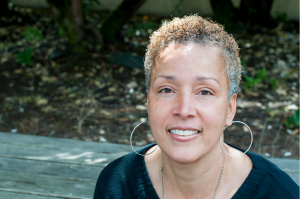 I am so pleased to be welcoming you to a new school year. I am honored to be following in Mr. Andrew Dauch's footsteps as your new principal and look forward to an exciting year! Thank you to all of the families, students, staff and community members who have made this transition a pleasant one for all of our front office staff. My schedule during this transition has been full answering emails, hosting visitors along with scheduled meetings. This year, we have approximately, 540 students from grades K-8 and nearly 60 staff.
We have many new staff this year in our building and several changes which we are very excited about. In a little more than one month, I have had the tremendous pleasure of sitting down with many staff to learn about the strengths and opportunities at Sabin from each of their unique perspectives. What I can tell you that I learned from those interactions is that we have a very talented group of professionals committed to student success. They embody the principles of IB (Risk-Taker, Thinker, Inquirer, Principled, Knowledgeable, Communicator, Balanced, Reflective, Caring, and Open-Minded) and in a variety of ways work to model IB for Sabin students.
The year ahead will be one full of new adventure, new skills and new learning. As in life, it will not come without challenges; however, if we each remember the principles around which our school operates, I believe that we can get through any obstacle together and in the process build a stronger Sabin for our children while modeling respect, collaboration and teamwork. I am committed to academic and personal excellence, inclusivity, and fun! In just over a month's time, I have met some of the most welcoming, thoughtful, reflective and participatory families and staff. You all reflect the bright light of Sabin and I truly look forward to all that we will accomplish together to keep that light glowing!
Reiko Williams
Sabin Principal