Greetings Sabin Students, Family and Staff,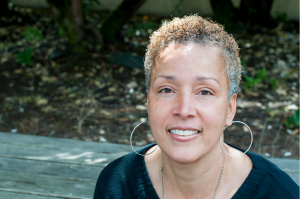 After one week of school, I can say that the 2016-17 school year is off to a great start! Thank you to all of the families who came out to help on Community Care Day. You may not know that our lovely school was built in 1927 and needs lots of TLC. Thanks to the families who helped with power washing the mural on the North playground, pulling weeds all over the school, disposing of yard debris, and helping to beautify the campus to welcome students and families. Many of you stayed long past the planned time and I can't thank you enough for all of your help.
What a wonderful feeling to have our halls buzzing with the sound of children learning. We are so fortunate to have a new music teacher – the classroom is just down the hall from the main office and we are lucky to hear the sounds of students learning music throughout the school day. Our 1st through 8th grade students arrived on Monday and on Thursday, we welcomed 65 Kindergarteners.
By now, you will have received communication from your child's teachers. Students have received a homework folder that should help them organize information to take home and materials that should be returned. You should also receive information about how to best communicate with your child's teacher. I am available by email, phone or in person. Please also remember to check the Sabin website for updates and information at www.pps.net/Sabin.
I would like to invite you to attend the "All Hands on Deck: Volunteer Orientation" on Tuesday, September 13th at 6 p.m. in the auditorium. You will find out about multiple ways in which to be involved from supporting classroom instruction, to serving as a lunch or recess helper or a SMART (Start Making a Reader Today) volunteer. Strong partnerships between home and school improve student experiences at school.
We will be hosting our Back-to-School Barbecue on Thursday, September 22nd. At 5 p.m., please come and have a hot dog or a veggie burger on the South Playground. At 6 p.m., we will head inside for presentations and classroom visits. We are looking forward to seeing you there.
Reiko Williams
Sabin Principal