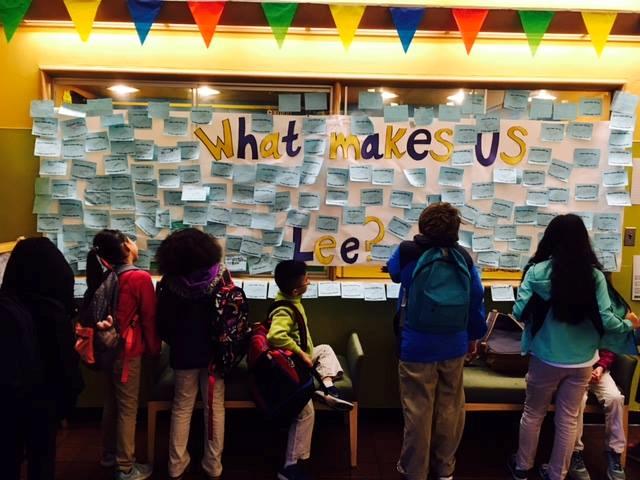 Maya Angelou once said, "We should know that diversity makes for a rich tapestry, and we must understand that all the threads of the tapestry are equal in value no matter what their color."
To honor our differences and to show how they make our community wonderful, we had students write down things that make them unique or special, we called it "What makes ME me." In turn, they added those to a large banner that says, "What makes US Lee." Every student brings something unique and special to our school, and we not only honor that, we value it. We don't fear our differences, we embrace them.
We welcome all parents and community members to stop by our building and add to our wall, after all, you too are an important part of our community, and you're what makes US Lee.
Thank you for your continued support of our community, and if you have any questions or concerns, please don't hesitate to reach out to us.
Principal Cardona