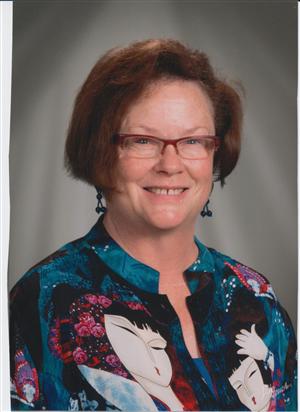 Welcome to the 2016-2017 school year! My name is Helen Nolen and I will be the interim Principal this year. I'm happy to join the staff and Lewis community for this next school year. Working with Mr. Lauer and several staff members throughout the years, I know the dedicated effort and quality work that happens at Lewis Elementary. I'm honored to be a part of this team and I'm looking forward to getting to know all of you.
In 1983, I started with PPS as an itinerant TAG K-2 teacher. At that time I was in the same 10 schools every week teaching TAG strategies to K-2 students. Students were bused or taxied to me and I happened to teach at Lewis on Tuesday afternoons! Throughout my years in PPS I've also taught 3rd and 4th grade. Several years I was at the District Level training teachers, working in curriculum and was also the Science Coordinator for the district. I have also had the honor of being Asst Principal at Jackson MS, Principal at Buckman, Sellwood MS and Peninsula K-8. My most rewarding time has been working in schools with staff and parents focusing on children and planning for their best education and future. I look forward to being a partner with you.
On a personal level, my own two children graduated from Portland Public Schools and I'm awaiting my 2nd Great Grandchild in early August!
A very obvious new item at Lewis is the nature-based playground. Many thanks to parents who earned money for this project and to Amy O'Connor who coordinated the PPS contractor, City of Portland inspectors, district delivery of bark dust, and worked hard to have this structure ready for the start of school! CONGRATULATIONS!!
Lewis K-3rd graders will be a part of a Mt. Hood Cable Commission grant this year called TechSmart. Mr. Hanson will be the teacher-coordinator working with our K-3 team to bring enhanced technology/reading instructional strategies to our students.
Again, WELCOME to an exciting 2016-2017 school year!