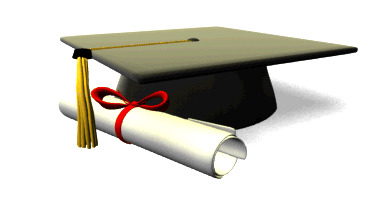 Class of 2017
Important Information
Commencement is at 7:30pm at the Memorial Coliseum
Each Senior that does not owe any school fees will receive 10 tickets on May 31st!
Senior Recognition Assembly is Friday, May 26th at 9:35am
---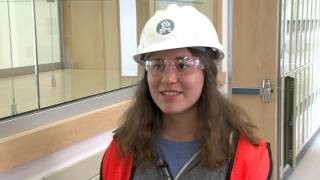 ---
Franklin 2016/17 Testing Dates
(Updated 12/14/16):
Franklin will be offering a variety of testing during the spring of 2017. The SBAC, or Smarter Balanced assessment, is a test given to students in their junior year. This test assesses math and language arts and provides students an opportunity to meet essential skills requirements for graduation. SBAC data is also used by the ODE to describe school academic performance. Opt out forms for the SBAC, ELPA, and OAKS tests are available
here.
Paper opt out forms will also be sent home with all students in their home language by December 9th. Opt out forms can be submitted at the Franklin main office. There is no deadline to submit opt out forms.
SBAC Math Performance Task, approximate test time 1 hour, APRIL 25-28 in junior Science classes

AP Testing (test time varies), MAY 1-12 in sites across the district. AP test dates/times.
AP TEST SITES
Please note that AP testing is happening at a variety of sites this year. The district has created a helpful guide to getting to the test sites. Please review it before test day and see your ASP mentor, your AP teacher, or Jill in the main office with questions about getting to your test site.
AP LATE TEST SCHEDULE
LATE TEST
DAY/DATE

ARRIVAL TIME
LOCATION
Late MACRO Econ
Wed May 17

7:30 Arrival

Rice school 6433 NE Tillamook
Late Stats
Wed May 17

7:30 Arrival

Rice school 6433 NE Tillamook
Late US Gov Pol
Wed May 17

7:30 Arrival

Rice school 6433 NE Tillamook
Late US Hist
Wed May 17

7:30 Arrival

Rice school 6433 NE Tillamook
Late Eng LANG
Wed May 17

11:30 Arrival

Rice school 6433 NE Tillamook
Late Env Sci
Wed May 17

11:30 Arrival

Rice school 6433 NE Tillamook
Late Comp Gov Pol
Wed May 17

11:30 Arrival

Rice school 6433 NE Tillamook
Late French
Wed May 17

11:30 Arrival

Rice school 6433 NE Tillamook
Late MICRO Econ
Wed May 17

11:30 Arrival

Rice school 6433 NE Tillamook
Late Calc AB
Thu May 18

7:30 Arrival

Rice school 6433 NE Tillamook
Late Calc BC
Thu May 18

7:30 Arrival

Rice school 6433 NE Tillamook
Late Comp Sci
Thu May 18

7:30 Arrival

Rice school 6433 NE Tillamook
Late Hum Geo
Thu May 18

7:30 Arrival

Rice school 6433 NE Tillamook
Late World Hist
Thu May 18

7:30 Arrival

Rice school 6433 NE Tillamook
Late Chem
Thu May 18

11:30 Arrival
Rice school 6433 NE Tillamook
Late Art Hist
Thu May 18

11:30 Arrival

Rice school 6433 NE Tillamook
Late Euro Hist
Thu May 18

11:30 Arrival

Rice school 6433 NE Tillamook
Late Phys 1
Thu May 18

11:30 Arrival
Rice school 6433 NE Tillamook
Late Eng Lit
Fri May 19

7:30 Arrival

Rice school 6433 NE Tillamook
Late Phys 2
Fri May 19

7:30 Arrival

Rice school 6433 NE Tillamook
Late Psych
Fri May 19

7:30 Arrival

Rice school 6433 NE Tillamook
Late Bio
Fri May 19

11:30 Arrival

Rice school 6433 NE Tillamook
Late Phys C Mech
Fri May 19

11:30 Arrival

Rice school 6433 NE Tillamook
Late Span Lit
Fri May 19

11:30 Arrival

Rice school 6433 NE Tillamook
Late Phys C EM
Fri May 19

11:30 Arrival

Rice school 6433 NE Tillamook