Dear Irvington Families,

Welcome to the 2016-17 school year! Irvington has a number of exciting things going on that I'd like to share with the community.

SWIFT Grant
Irvington is in its fourth year as part of the Schoolwide Integrated Framework for Transformation (SWIFT) grant. This is a $25 million grant funded by the United States Department of Education and being overseen by the University of Kansas. Irvington is one of 64 schools in the nation chosen to be part of this exciting opportunity that guides schools in combining resources more wisely in order to meet the needs of all students. For more information feel free to visit the national SWIFT website at http://www.swiftschools.org/. Irvington has a Leadership Team composed of teachers, students, parents and administrators that meets twice a month and oversees implementation of our school plan called the Comprehensive Assessment Plan (CAP). This summer Irvington's work was nationally recognized and our school was featured in two videos produced by videographer Dan Habib. I will be sharing more information about this program at monthly Principal's Coffee meetings.

Successful Schools Framework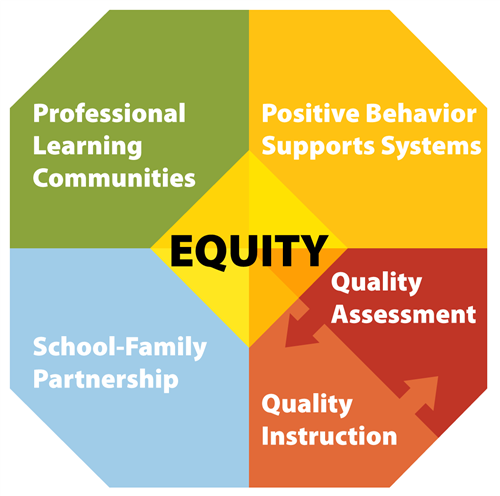 Equity
Irvington has been doing racial equity training using Courageous Conversations protocol for the past seven years. Racial disparity in academic achievement, discipline, and graduation rates is a national concern and is unfortunately reflected in Irvington's data. While our disciplinary disproportionalities have been decreasing, we are continuing to work on raising academic achievement for all students. Each of the following initiative areas are focused on supporting all students in being successful, but with focused attention on decreasing gaps based on race and ethnicity.

Quality Instruction and Assessment
This year we have a number of initiatives designed to support quality instruction and assessment in Irvington classrooms:
lessons aligned to the Common Core State Standards (CCSS), including lesson objectives written in student friendly language
curriculum designed in grade level teams based on student data
teacher participation in Learning Walks
staff development around CCSS, differentiation, and culturally responsive instruction
strategic scheduling to allow greater differentiation in classrooms
participation in the Learning in Depth program.

Learning in Depth is a research- based program for all ages that was developed by Dr. Kieran Egan consortium at Simon Fraser University. Last year over 300 students in all grades participated in this extracurricular program.We also have some schools in British Columbia that would like to partner with us, so students will have opportunities to communicate with fellow researchers studying the same topic. More information about this research-based program will be shared in September and is available at http://www.ierg.net/LiD/.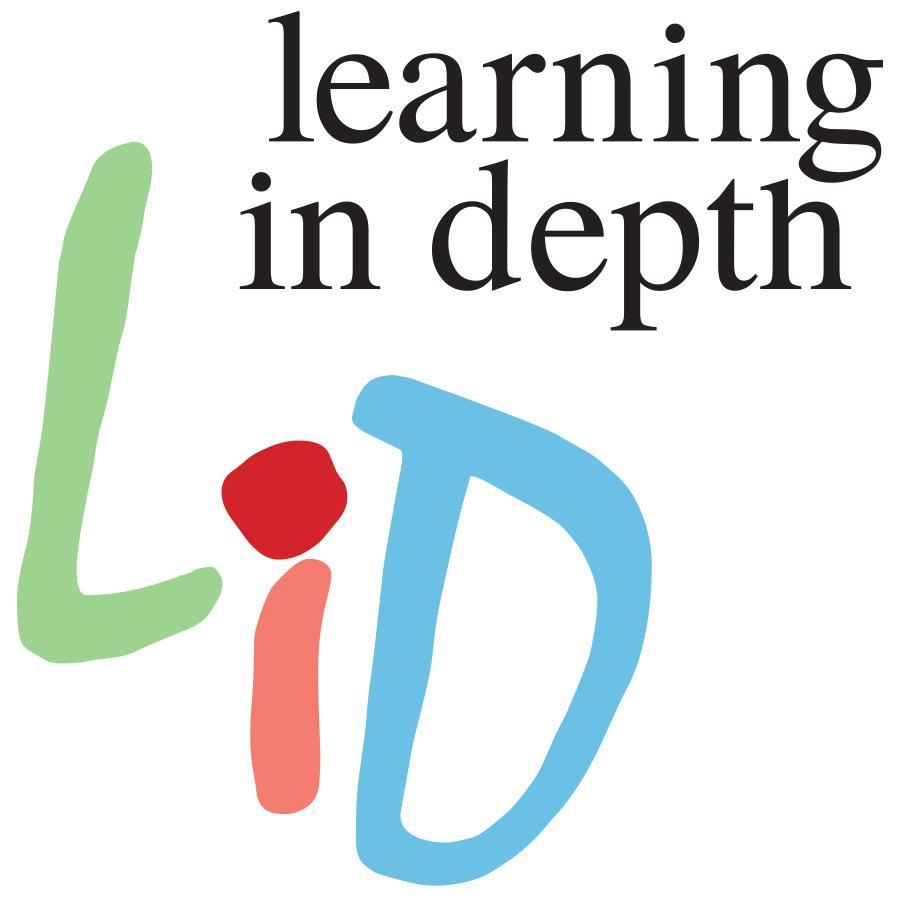 Professional Learning Communities
Teachers meet in grade level teams once a week to review data, design lessons, and share best practices. Administrators and other support personnel attend these meetings twice a month. K-5 teachers meet during specials, and middle level teachers meet after school.

School Climate
Irvington has been doing training in Culturally-Responsive Positive Behavior Interventions and Supports (CR-PBIS) for the past five years. We have a School Climate team that reviews disciplinary data on a monthly basis in order to design more effective interventions and/or provide more structure where needed. For more information about PBIS, feel free to visit the national PBIS website at https://www.pbis.org/.

School-Family Partnerships
Irvington has a history of having strong partnerships with the community. We are working to make our family and community partnerships even stronger through our Parent Teacher Association (PTA), Courageous Conversations parent group, Families of Students of Color group and Latino Families Group, which is now hosting English as a Second Language classes for families twice a week. In addition, two business partners- Arnerich Massena and The Maurice Lucas Foundation- provide valuable resources for many of our students. We hope to continue fostering these positive relationships during the 2016-17 school year.

Thank you for your continued support. Please feel free to contact me if you have any questions, comments, or concerns.

Kathleen Ellwood
Irvington Principal
kellwood@pps.net