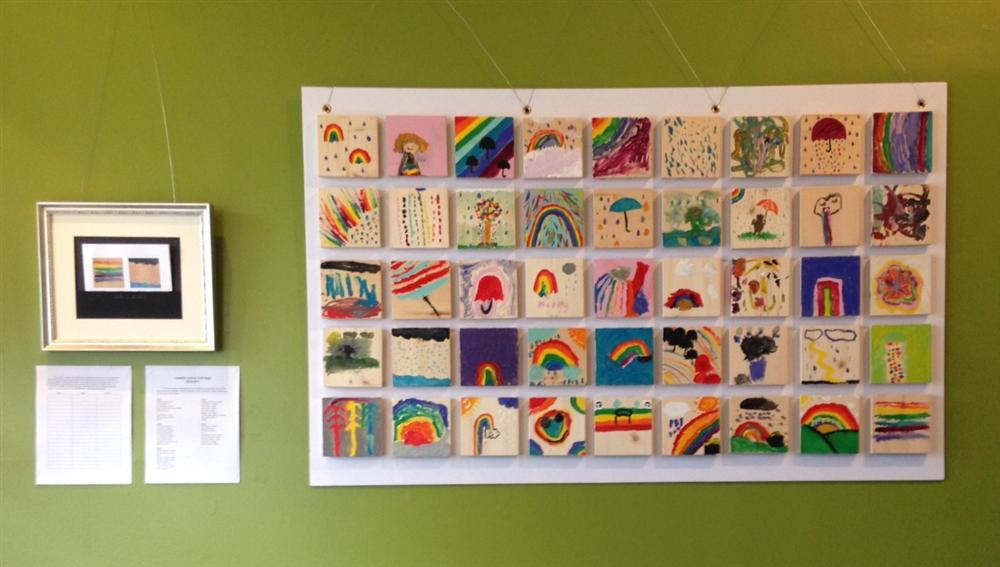 This is the last week for the art show at Blue Kangaroo from art done at Family Craft Night. The show is based on paintings done by 45 students inspired by the theme of rainbows & rain. An art book was created and will be on display featuring art from the show.
You may place orders for the book, and the funds raised will go back to Llewellyn for future art projects.
Please stop by in support of this project from May 2-31, and bring your little artists with you for a hot cocoa!
Questions please email
Angela@angemorrow@gmail.com