---
March 12, 2018- Woodmere Bulletin
Dear Woodmere Families –
On Wednesday, March 14th at 10:00, Woodmere students and staff will join all of Portland Public Schools by holding a Peace March to honor and support school safety in our community. Because many of our younger students are not as aware of the national events that have prompted this, we will be focusing our classroom discussions on topics of unity and school safety.
At 9:55, the fifth grader students will begin by leading the school in a march to the perimeter of the 100 mile track before forming a school wide circle where we will sing together. Community circles will then be held by grade level on the big field. (In the event of rain, classes may be returning indoors before beginning their circle discussion.)
You are invited to join in our Peace March. Please plan to sign in at the office by 9:45 to join your child's classroom. We will be encouraging students to wear Woodmere shirts or sweatshirts if they have them and ask families to do the same.
-Woodmere Staff
NEW TREE PLANTING DATE! Rescheduled after our unfortunately timed snow. The groups and times will stay the same as the original date:
9am-10am: 3rd grade and 1st grade
10:15am-11:15am: 5th grade and kindergarten
1pm-2pm: 4th grade and 2nd grade
Hopefully all of our volunteers can still join us!
Join us for the Parent Coffee: Thursday March 22nd at 2:00
Our world is not always easy for our children to understand and can make for some very difficult conversations for parents. Join Ms. Louise who will be sharing some ideas on how to talk to children about hard topics on Thursday March 22nd.
Talent Show
Hello Woodmere families!
We will once again be having a talent show! Tryouts will be on Thursday, April 12th, after school. Permission slips will go home the week before. This has been a very popular even in the past. So this year, we are actually planning an evening performance, too! We're hoping that more families will be able to attend. It will be on Thursday, May 3rd, at 6:00.
Shining Stars
Rm 8 & 9: Isabelle & Charlie
Kinder: Naomi & Owen
1st: Minh & Aiden
2nd: Yana & Kansie
3rd: Shawn & Lily
4th: Ameia & Briana
5th: Aayan & Chloe
Gaga Gold winners: Jamari (3rd grade)
Top runners each week: Ziba (3rd grade)
Way to go runners!
104 students are more than a quarter of the way to 100 Miles.
Keep up the hard work
---
Feb 27th 2018-Woodmere Bulletin
Principal's Notes
The snow days made for some chaos but everyone was so respectful and easygoing about the changes to schedules and routines. I was impressed by how many people jumped in to help out their neighbors with pick up and snowday care for kids. Way to go Woodmere community!
We are working with Parks and Rec to reschedule our tree planting date. Fingers crossed that there are no more snow days. Thank you to all our volunteers for being flexible and we hope we will see you on our new date.
Math Night was a big success with 110 students and parents coming to play games that promote mathematical thinking. Games make learning fun and help us to build long term memory for math facts and number sense .
Social Skill of the Month: Growth Mindset
In March , Woodmere students will be learning about Growth Mindset. All classes will be reading Your Fantastic Elastic Brain to learn how to develop a growth mindset. There are many strategies for changing our personal mindset about learning. A growth mindset helps students to value hard work over talent and to recognize that learning is a process we all take part in.
Growth Mindset<-------------------------> Fixed Mindset
I can learn anything if I work at it <-------->I'm just not good at….
I like to try new things <--------------> I stick to what I know
Challenges help me grow <------->I get frustrated when things are hard
Help us Celebrate our Classified staff! :Woodmere is lucky to have so many caring adults supporting our classrooms and families. Take time the week of March 5th -9th to say thank you to one or all of them. Notes, Flowers and artwork from kids are a great way to let them know you see what they do for your child each day. Custodians, Secretaries, Educational Assistance, Paraeducators, and our Cafeteria play such a big role in making Woodmere a welcoming and supportive place for kids, often going beyond their job description to make sure that every kids is safe and supported.
Shining Stars
Rm 8 & 9: Leon & Jordan
Kinder: Izayah & Simeon
1st: Lydia & Christopher
2nd: Aubrey & Jonathan
3rd: Lilia & Graeden
4th: Jayneene & Sierra
5th: Annie & Charlotte
Gaga Gold winners: Sergio (5th), Abigail (K) , Aiden (1st)
Top runners each week:
Annie (5th grade)
Khoi (4th grade)
Sophia (4th grade)
Way to go runners!
4 students have reached their 100 mile goal. 3 have reached 75 miles so far and another 18 have run more than 50 miles so far this year. Keep up the hard work
---
February 8,2018- Woodmere Bulletin
We are trying a new format. Please, Let us know what you think https://goo.gl/forms/gbzJCyErB2gzFhUa2
Principal's Notes
With the beautiful weather we have been having, more students are walking to school. Mr Stultz and the safety patrol wanted to remind everyone how important it is for kids to cross only at the cross walks on Duke where safety patrol is stationed.. The safety patrol's bright flags and vests are there to make student crossings more visible to drivers. Parents can help out by walking with your child when possible or reviewing their route to review pedestrian safety.
Social Skill of the Month: Gratitude
In February, we are learning the social skill of being grateful and expressing gratitude. Classes are reading The Giving Tree with their teachers. 'By learning about gratitude helps kids become sensitive to the feelings of others and develop empathy' says Barbara Lewis, author of What Do You Stand For? For Kids (Free Spirit Publishing, 2005). Grateful kids look outside their one-person universe and understand that their parents and other people do things for them -- prepare dinner, dole out hugs, buy toys.
Family Math Game night
Join us for fun math focused games on February 15th. Woodmere staff will be hosting games for families to play together in many of the classrooms. Playing games is a great way to help children apply and build math skills, and coming together for a night of games and a meal together is fun for everyone.
In School! On Time! Everyday!
Since winter break average daily attendance has been improving despite the flu that has been going around. January attendance awards went out on tuesday and 168 students got a new silver dog tag to add to their swag tags collection. 214 students were recognized for being starting the morning on time throughout January and got to add a thumbs up charm to their collection.
Shining Stars
Rm 8 & 9: Oscar & Martin
Kinder: Winter & Da'Mophee
1st: Charlene & Kahlia
2nd: Layla & Derek
3rd: Ziba & Julie
4th: Doneven & Sanaa
5th: Joellinz & Devontae
Gaga Gold: Brian W.
Runner of the week: Jennifer C
Remember that running club is on Wednesday morning from 7:50-8:36. Currently, we have around 40 students coming each week.
---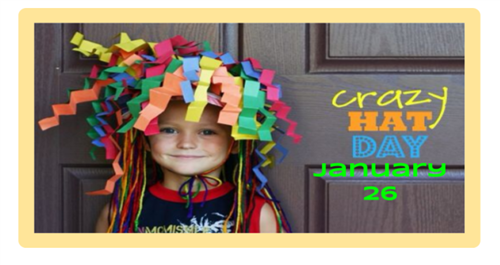 ---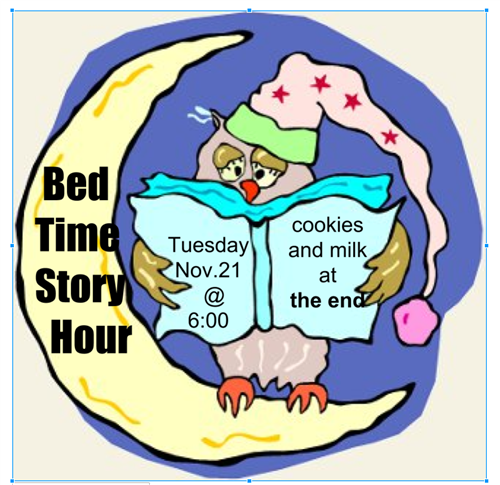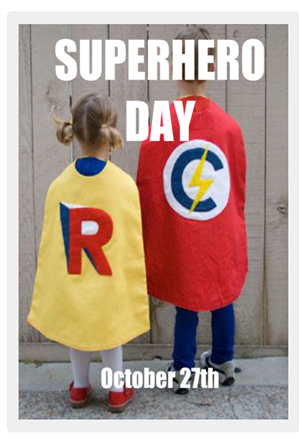 ---

PTO will be showing a
Friday September 15th
5:30
---
September 21st
5:30 PM