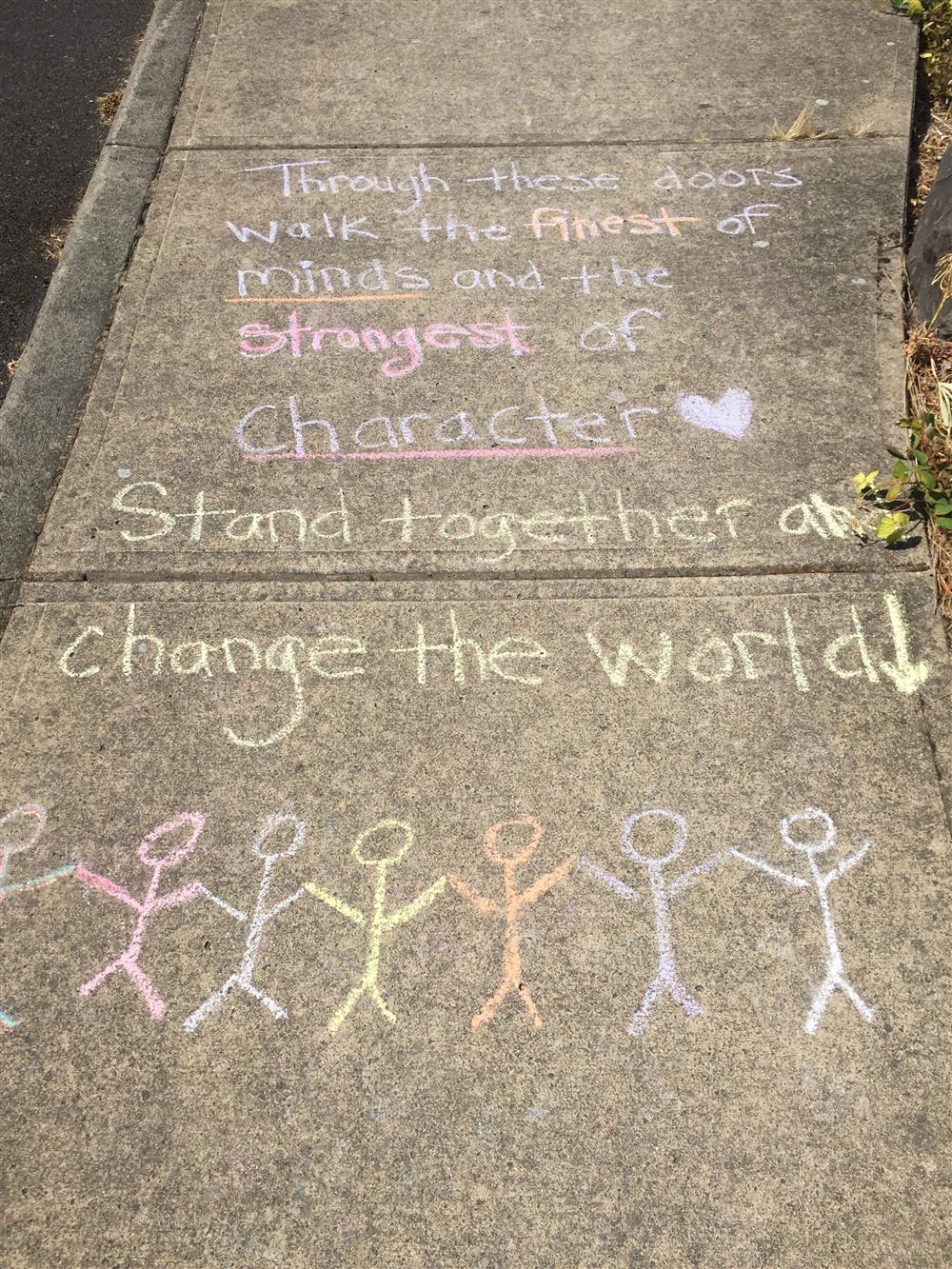 From Principal Lisa Newlyn
From Principal Lisa Newlyn
10/6/2017
Dear Parents and Families,
We had an amazing week full of fun and school spirit. We celebrated International Walk to School and Waste Free Wednesday. How amazing to see so many parents as "Walking School Buses", shepherding groups of students to school. Wouldn't it be awesome to have Walking School Buses each week?! Thank you to our PTA, especially Lynn Maletic and Diana Muirhead for organizing parents and making Wednesday fun and eco friendly. Thanks also to Lisa Moore and Dan Lam for celebrating Waste Free Lunches with us in the cafeteria. A TWIST gift card is always a welcome reward for our sustainability efforts.
At our School Spirit Assembly on Wednesday we celebrated a full box of Paws for Applause. Since Wednesday we've listened to music in the cafeteria during lunch, and had our first Free Seating Friday. I'd like to continue Free Seating Fridays for upper grade students as they master line up and volume limits. Miss Lizzie also launched
Random Acts of Kindness week
. Take a look at our hallway display and ask your student about ways we are sharing kindness with each other. Take a look at Miss Lizzie's weebly for more information about
Being Cool to be Kind
.
Rainbow Day is always a lovely day as we unify to commemorate the year. This year is extra special as our Rainbow Mosaic Artist, Mark Brody, joined us in the pix, as well as a special appearance by our Fox mascot. I can't wait to share the final pix with you all. Thank you Bridget Meiners for climbing to the roof and sharing your photography talent with us! In the meantime, here's a few outtakes, thanks to Mr. Brown:
The FPE
PTA is meeting this Tuesday
night in the library. Please join us as you consider ways to be involved in the FPE community. Scholastic Book Fair is coming right up and I want to thank the PTA for bringing the Wild West to us!
Read on below for more updates and important information, including updates from our FPE Foundation, and our school nurse.
Thank you for all you do to stay connected to Forest Park and engaged in your child's learning. Our work together makes all the difference.
Warmly,
Lisa Newlyn, Principal