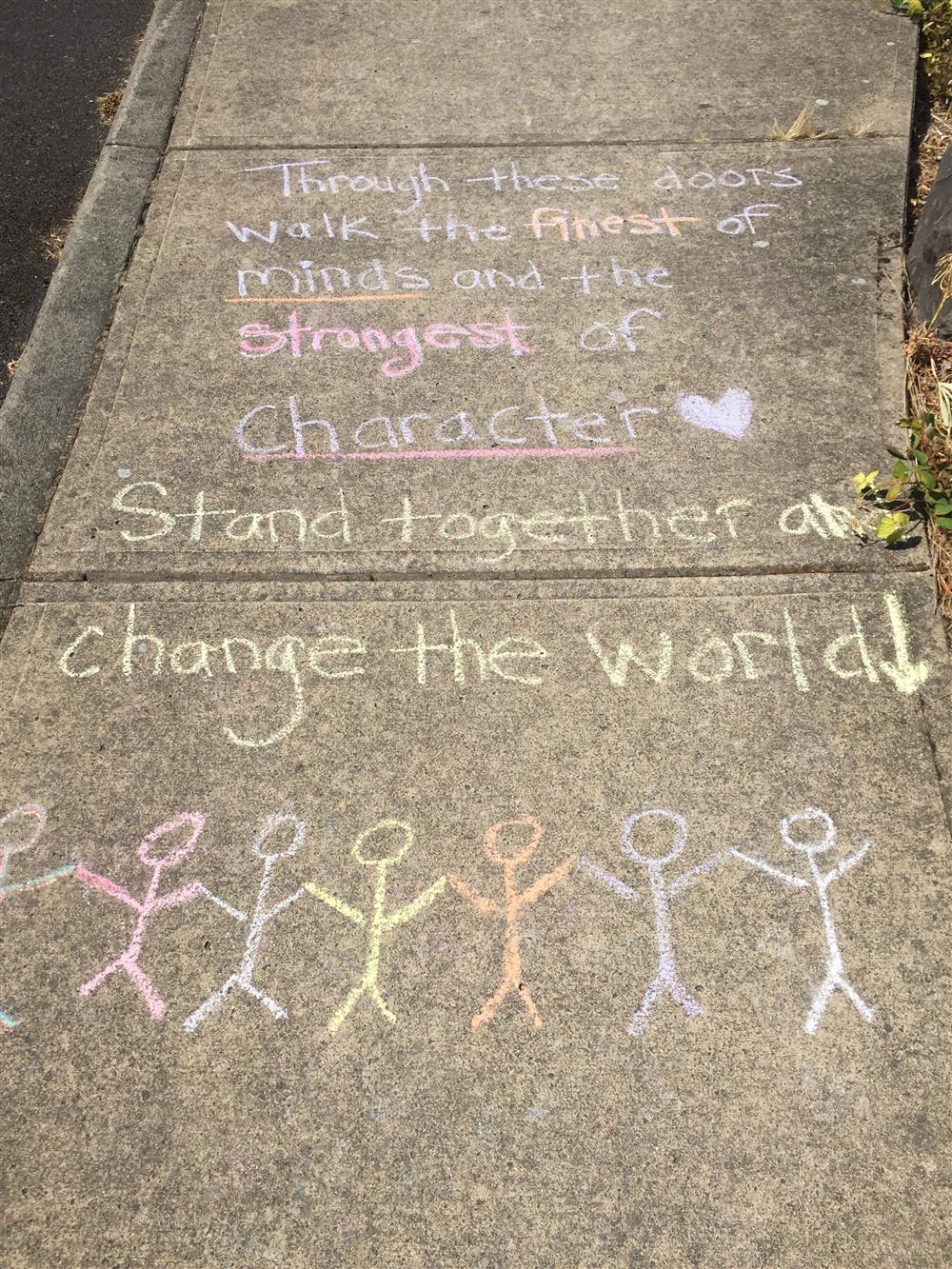 From Principal Lisa Newlyn
From Principal Lisa Newlyn
9/1/2017
Dear Parents and Families,
Welcome Back!
It's been wonderful to see everyone back fresh from Summer Vacation, taller and tanner! We have had a great three days and are looking forward to meeting our new Kinders on Tuesday morning.
School Climate
As I toured classrooms, I saw teachers taking a lot of time to teach routines for work and play. I also saw teachers taking time for their students to get to know each other and build community in their classrooms. This work is the cornerstone of strong teaching for high academic performance. Our FPE School Climate Team has worked hard to put routines in place for our school to work together really well. Please take a look at our
handbook
. In it you will find details to how we build community expectations, plan for fun and praise, and support learning. If you are interested in joining our team, please let me know:
lnewlyn@pps.net
.
Welcome Back Packet
No doubt you're up to your eyeballs in paperwork that came from our office in the Welcome Back Packet. Thanks to all of you who've already taken time to sort through, read, and bring back necessary items. Keep those permissions and verification forms coming. If you have any questions, please don't hesitate to call us: (503) 916-5400.
Back to School Picnic
Our fabulous PTA is once again hosting the annual Back to School Picnic, starting at 5:30pm in our "back yard". This is a great time to let the kids play, chat with friends, make some new friends, and enjoy a lovely evening together.
Thank you for all you do to stay connected to Forest Park and engaged in your child's learning. Our work together makes all the difference.
Warmly,
Lisa Newlyn, Principal
Have a little time in the day? Come join us in the cafeteria. We need one parent per lunch to help set up our compost disposal system and help students as they sort. Email Principal Newlyn:
lnewlyn@pps.net