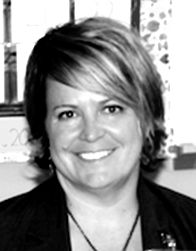 Hello Marysville Community.
I am so grateful to be your principal. What an honor that is. Marysville is such a special place, a place where learning is both about the heart and the mind. We strive to create a community of safety, love and learning for all.
During the 2018-19 school year, we will continue to build upon and refine our proven foundation of mindfulness, self-regulation and self-care. Our mantra remains…
Relationships . . . Respect . . . Rigor!
Community is important at Marysville. We extend a special, yearlong invitation to our families to join us at school activities and events whenever possible. We want and need your involvement and support in your child's education.
Please know that we highly value home/school communication. It is vital and plays an integral role in each student's success. We encourage you to contact us if/when the need arises, and to stay in the know about your child's studies, assignments, assessments, and school activities, as well as other events and happenings. Please visit our website as it contains important resources for our families. We are constantly updating and adding information that will assist parents and students as we progress through this school year.
I am honored to again be serving as the principal of Marysville School. We are unique throughout all the country as the flagship school for practicing mindfulness. It is truly a privilege to be a part of an intentionally Mindful community focusing on well-being for all!
Sincerely,
Lana Penley
Principal