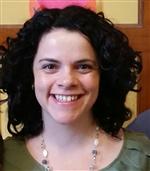 It's hard to believe that the 2017 -18 school year is drawing to a close. I extend my most sincere thanks for your continued support, it has been an amazingly positive year. As I reflect on the past months, students, staff, parents and the community can be proud of the progress we've made in many areas, such as curriculum, student leadership, and character development.
Thank you to all the volunteers who supported our students and staff this year, as well as to every one of you who joined our Site Council, PTA, and Parent Tea meetings. You have helped enriched the opportunities for all students, and made Whitman an exceptional learning environment.
As we depart for the summer I would like to wish all of our families a safe, relaxing, and fulfilling time together. Enjoy your travels and the time with each other (but don't forget to read!). Thank you for all that you do in support of our school. See you on August 27th!
Sincerely,
Ruth Tucker
Principal
Es difícil creer que el año escolar 2017-18 esta por terminar. Quiero agradecerles por su continuo apoyo, ha sido un año maravilloso. Mientras reflexiono de los últimos meses, los estudiantes, personal, padres, y comunidad pueden estar orgullosos del progreso que hemos logrado en muchas áreas, como el currículo, liderazgo estudiantil, y desarrollo de los caracteres.
Gracias a todos los voluntarios que apoyaron a nuestros estudiantes y personal este año, así como a cada uno de ustedes que se unió a la Consejería Escolar, PTA, y juntas de padres. Ustedes han enriquecido las oportunidades para todos los estudiantes, y han hecho de Whitman un ambiente excepcional para el aprendizaje.
Quiero desear a todas las familias un verano seguro, relajado, y lleno de momentos familiares juntos. Disfrute de sus viajes y de su tiempo juntos (pero no olviden leer!). Gracias a todos por el apoyo que han brindado a nuestra escuela. Nos vemos el 27 de Agosto!
Sinceramente,
Ruth Tucker
Directora