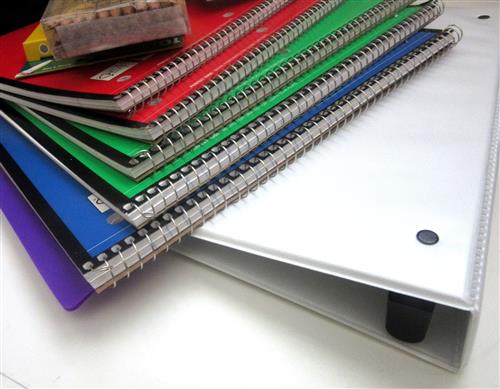 2017-18 Beginning of the year reminders
Drop Off
All Peninsula students will meet in the cafeteria in the mornings to be picked up by their teachers. The doors to the cafeteria open at 7:45 am and teachers pick up their classes at 7:55. Please encourage your students to be in the cafeteria before 7:55. Students not in their classroom when the bell rings at 8:00am are considered tardy.
Dismissal
Students in grades 3-5 are released through the doors facing N. Emerald Avenue south of the cafeteria. Grades 1-2 are released on the front porch. Kindergarteners are picked up on the black top near their classrooms. All persons picking up a student need to be on the student's approved pick-up list.
Parking and Driving
The portion of N. Emerald Avenue between Halleck and Kilpatrick will be closed at pick-up and drop-off. We ask that N. Halleck be used as a one way (eastbound) at drop off and pick up. See enclosed map.
To help reduce traffic and increase health and safety, if possible please park a block or two away from the school and walk.
Click the link to view Peninsula Drop-off and Pick-up Traffic Map

Volunteer Background Checks
PPS requires all volunteers to submit to a background check. Once approved, it is good for 3 years. If you are new to PPS or it's been a while since you were approved go to Security Services webpage to complete a new one (link below). It only takes a few minutes to submit the request, however it can take 3-4 weeks to process at the beginning of the year, so the sooner the better.
http://www.pps.net/security-services
Free and Reduced Lunch
Every year families need to submit an application for free or reduced lunch. The application must be processed and approved prior to students receiving lunch at a reduced cost. Submitting the application early can help to ensure that you won't end up with an unexpected lunch balance. The application can be found online.
https://www.pps.net/Page/2464
Please note that if you have students at schools where lunch is free for all students, you still need to apply for Peninsula students.
Registration Verifications
Look for a verification form to be sent home with your student in the first weeks of school. It is very important that this form be looked over, any updates made, signed and returned to the school. This confirms your students rollover enrollment in our school as well as ensures that we have the most up to date contact and emergency information for each student.
---

Click the link to view the final weekly update of the 2016/17 school year. The update includes a letter from the principal, information on summer SUN, lost and found, and Sunday Parkways.
*Click on the Parent Communications Header, below the View All link, and scroll down to the bottom to see all 2016/2017 parent communications*
Parents and Guardians who are on a student's registration and have an email address on file are already set up with an account, and have access to all of their students in one place. Buy yearbooks, pay for a field trip, donate money to the art program, or put a deposit on an instrument rental are just some of the things that you can pay for using school pay. Have a family member or neighbor who would like to buy something. Just open the item in School Pay, send them the link and they can check out as a guest.