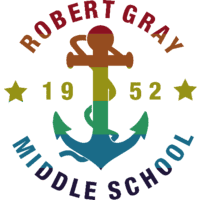 Dear RGMS Families and Community,



This Monday 01/17/22 we take the day to remember the life of Dr. Martin Luther King, Jr. This Day of Service is an important way for us to celebrate and honor the life of this great man. Two great ways you can participate in honoring Dr. King's life are available in our local area - take a look:
COVID COVID COVID
You've no doubt heard about schools in PPS that are returning to Distance Learning. RGMS has been able to maintain stability though we have had staff and student absences. As Mr. Waters says, Teamwork makes the Dream Work. Team RGMS is working hard to keep continuity of instruction and most importantly - safety.

There are a number of updates coming from PPS. Please make sure to check your email for a notice that came out just this afternoon - this is the most recent/updated information on contact tracing, close contact exposures and the like.

Masks and Distance and Vaccination status are the most important factors in determining Close Contact. If you have any symptoms - STAY HOME.
chills
temp over 100.4
headache
congestion/runny nose
diarrhea
cough
sore throat
Health Centers are available to help if you need them.

THANK YOU FOR KEEPING THE RGMS COMMUNITY SAFE AND OPEN FOR IN PERSON LEARNING.

Due to the number of students and staff out for sickness, I made the decision to postpone locker assignments until the start of Q3. Thanks for your understanding.

Read on below for all the latest from the RGMS Community.

Have a great weekend,

Lisa Newlyn,
Principal