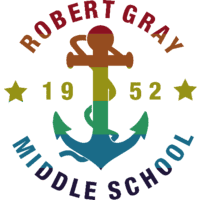 From Principal Newlyn


Welcome back and Happy New Year! I want to extend a Merry Christmas and Happy Kwanzaa to all of you who celebrated during the Winter Break. It's my hope that during the break from school you were able to rest and restore, connect with family and friends, and create special moments together no matter the distance and space limitations COVID presented us.
It's important to acknowledge the stress we all may have felt as we witnessed events unfold on Capitol Hill on Wednesday. No matter the political tenor in your household, it was no doubt troubling and triggering for adults and kids alike to see our Congressional Leadership seeking safety amid confusing political messages. If you are seeking ways to construct supportive conversations with your teenager or with your peers, this resource list may be useful to you. Please know that our RGMS Staff is here to support your students in constructive conversations in our school setting. As I dropped into classrooms on Thursday, I heard teachers checking in with students and giving time for their classes to reflect and talk about what happened. If you need anything from your child's teacher, our counseling team, Mr. Waters, or me, please don't hesitate to reach out to us.
This week PPS sent educators guidance on grading options for Q2 grades. We are aware and concerned, as we know you are as well, that many students saw midterm grades that are low. After we have time to reflect on district guidance and can debrief what it means together, I will share more information with you. Our goal at RGMS is to honor the hard work that students are putting into their education during the most difficult of times while also providing consistency in grading practices that show overall learning towards content standards. It's been tough for all of us. Stay tuned for more information to come.
I want to close with a shout out to all students to complete the short application for our Student Leadership Class, starting Q3. We have opened applications to include 6th grade and are eager to partner with students. We need to hear their voice in some critical aspects of school life including No Place For Hate, RGMS Mission and Visioning, School Spirit, and much more. Look for the application, below.
There's much more going on in the land of RGMS. Read on below for additional updates!
Lisa Newlyn,
Principal