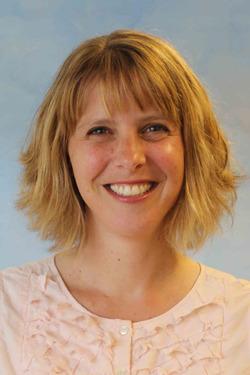 Dear Senator Community:
We are quickly approaching the end of the year – I'm sure that May will fly by before we know it. There are a few things that I wanted to bring to your attention:
Be Champions of our Future School
As many of you may of heard, the bond is significantly over budget and the board will be making decisions about how to move forward. It is essential to our community and the future health and welfare of the school to make sure that we have a first class rebuild. Our community deserves it. The board will be discussing the bond and Madison's future at the May 8th board meeting and then voting on the plan on May 22nd. I have been told that the bond discussion is scheduled for approximately 8:00pm on the 8th and will be held at the district office board room at 501 N Dixon. Come and wear your Madison colors!
Advanced Placement and SBAC (State) Testing Season
May is a big month for testing. Students who are taking an AP class are strongly encouraged to take the AP exam. They are scheduled for different days depending on the course and will be held at the Convention Center. For our juniors, the state testing will happen the week of May 21st. This test is important for two reasons: Students are able to meet the essential skills requirement for graduation through the SBAC and it is also a part of the overall school report card.
Calling All Computer Science and Engineering Volunteers!
Please help us spread the word--if you or someone you know works in a computer science or engineering field and might be interested in one of the volunteer opportunities below, we would love to hear from you!
The Computer Science and Engineering programs are recruiting for our Career and Technical Education (CTE) advisory committee, which usually meets two evenings each school year. As CTE programs, we must (and want to) get input from industry professionals about the classes and curriculum in our pathway. If you are interested in learning more, please contact Tamara O'Malley (tomalley@pps.net) or Monica Gray (mgray@pps.net).
As a TEALS partner school, we are also assisting with volunteer recruitment from the computer science and engineering fields to bring industry volunteers with their subject matter expertise into classrooms throughout the Pacific Northwest, including here at Madison. TEALS is a program supported by Microsoft Philanthropies that recruits, mentors, and places passionate technology professionals into high school classrooms as volunteer instructors or classroom assistants. At Madison, these classes are AP CS (Java), Robotics (Java, electronics, mechanical engineering), and Senior Design (needs vary year to year based on projects designed by advanced CS and Engineering students). Other high schools in the area may have different needs. You can read more about TEALS on their website at http://www.tealsk12.org or email Tamara O'Malley at tomalley@pps.net.
Graduation
We are so excited to graduate the class of 2018 at the Coliseum on Sunday, June 3rd at 5:30pm. Our senior assembly where we recognize our seniors is Friday, June 1st at 9:30am. We look forward to seeing you.
….. as always, as we finish out the year, connect with us with any questions or concerns. We want to ensure that all of our students finish the year strong.
Best,
Petra