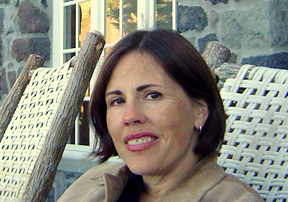 Dear Lane Middle School Parents and Guardians,
It is with great honor and anticipation that I welcome you to the 2016/17 school year as the new principal of Lane Middle School. First, I wanted to provide you with some information about my background. I come to Lane with a wide range of educational experience, with 24 years as a teacher and administrator at the middle and high school level, including seven years teaching overseas in Venezuela and Turkey. I joined Portland Public Schools in 2006, with five years as a teacher and administrator for a literacy program called Striving Readers, and five years as the vice principal of Benson High School. At Benson, I oversaw the implementation and expansion of the AVID program, and I am very excited to work to strengthen the AVID program at Lane.
During the past two months, I have had many conversations with Lane parents, teachers, students, and community members. From these interactions, it has become clear to me that there is a desire for a strong partnership between the school, families, and neighbors, to come together and provide the best possible academic experience for Lane students. The Lane family and community involvement I have witnessed so far has convinced me that the 2016/17 school year is destined to be a year of collaboration, joy, and positive growth for all of us.
Lane has assembled an excellent team of dedicated teachers and support staff who are committed to providing Lane students with academic experiences that are relevant, rigorous, and build strong relationships. This commitment to learning enables us to meet the challenges of academic excellence in an affirming, joyous, and encouraging environment.
Lane has an active parent-teacher association (PTA) and I encourage you to join the PTA and get involved with the many exciting projects they have planned. Our PTA has worked hard on a project to beautify the Lane Campus. If you see the school looking spruced up, it is mostly due to their efforts. The PTA meets the second Wednesday of each month from 6:30 to 7:30 p.m. You can learn more about the PTA by visiting their webpage here, or by emailing lanepdxpta@gmail.com.