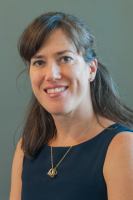 Welcome to Sitton!
We are an amazing, diverse community serving 400 talented students! We offer a well-rounded program grounded in the belief that all of our students belong to all of us. A few important elements of our school's model include:
- Our use of Equity Based Balanced Literacy including Reading and Writing Workshop
- Our use of standards-based mathematics instruction
- Our work to integrated English Language Development into Social Studies and Science Content
- Our philosophy and support for inclusion of students with identified special needs
- Our growing dual language immersion program in Spanish (K, ½, and 3rd grades)
- Our partnerships with families and the community
- Our commitment to engaging enrichment activities including Library, Physical Education, Visual Arts, Instrumental Music (strings for 1st-4th), Gardening Classes through GROW Portland, and Cooking Classes through OSU.
We communicate with families through various means including our weekly family newsletter in English and Spanish (available here); our Facebook page (please click on the Facebook tab); my weekly video newsletters on Facebook; through text messaging; and more. Should you have any questions, worries, wonders, or ideas, please do not hesitate to connect, come to Principal's Coffee on the second Friday of the month, PTA on the first Thursday of the month, or Site Council & Family Leadership Team on the third Wednesday of the month. Our updated calendar can be found here.
Thank you for sharing your amazing students with us every day!
Sincerely,
Dana L. Nerenberg, Principal