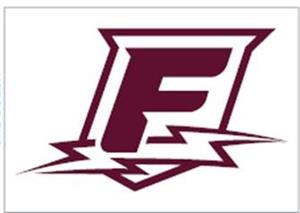 Franklin Community:
It's good to be back this week and I trust that everyone had a relaxing three day weekend. Labor Day unofficially marks the end of summer, but perfectly aligns with the "labor" that students and staff have put these past two weeks. The day off was well deserved as our school community placed a considerable amount of time and energy into the start of the year, and the investment is paying off. Our Franklin community is fully demonstrating the Franklin STRONG value of being "Thoughtful" as students, staff, and partners collectively are "putting time and effort into their work."
What is Franklin STRONG?
Franklin utilizes the Franklin STRONG school-wide reinforcement and acknowledgement system, which supports students in practicing behaviors associated with our Franklin STRONG school wide values and expectations.
At Franklin we Strive to be: Thoughtful, Respectful, Organized, Neighborly, and Generous
All staff agree to distribute Franklin STRONG tickets to students who are observed demonstrating our school-wide behavioral expectations.
Once they receive the tickets, it is the student's responsibility to place their tickets in the Franklin STRONG box in the Main Office. Students have the ability to enter their tickets at their own discretion, including saving tickets to increase their odds of winning a drawing.
Weekly drawings will be held from among students who have entered their Franklin STRONG tickets, and recognition prizes will be awarded, as determined by the FHS Administration.
Franklin STRONG winners:
Dom Kensel 9th grade issued by Mr. Rowe. Dom received two passes to tonight's Varsity football game versus Reynolds High School.
Sasha Rosenthal 11th grade issued by Mr. Losoya. Last week Sasha received two passes to last week's Varsity football game versus Reynolds High School.
Reminders:
Course Add/Drops – Just a reminder that the final day for schedule changes is Monday, September 17th. Please remind your student of this date. Students are now asked to make an appointment with their counselor for these requests.
Textbook Checkout – Textbook check out ends today. If your child has not received their textbooks please have them report to the Library/Media Center. Also if your student was issued a textbook and they've since dropped the course please have them return the text to the Library/Media.
Franklin STRONG,
Chris Frazier
Principal