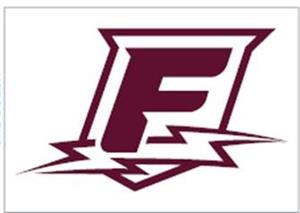 Dear Community:
Well, May Fete is quickly reaching its end. The assembly, spirit days and carnival are always such an exciting opportunity for our community to thank those who have given so much to our school. Congratulations to the knighted individuals who embody what Franklin STRONG represents: Students Emma Friedmark and Ruby Nopp, Community Member: Gayle Meier and Staff: Thuy Tran (EA) Mercedes Munoz and Tim Biamont(Teachers) and Emily Mather (VP). Congratulations on this honor.
A big thank you to the Choir, ASB and Video Production for the wonderful tribute they gave me at the assembly on the occasion of my retirement. As well as, Thank you to the PTSA (see below) for recognizing my work at the meeting this week. I am overwhelmed at the kind words and honors. Thank you so much.
As graduation and the end of the year rapidly approach-remember to check the website, Facebook, this letter and all the Instagram accounts to keep up on the fast moving information coming.
Enjoy the weekend,
Juanita Valder
Highlights and Reminders for the Week:
Principal Meet and Greet: Frazier met with families at the PTA meet and greet this last week. We welcomed some incoming parents which was exciting to see. Mr. Frazier gave some insights into his tenue thus far and hopes for moving ahead.
Prom-Tomorrow night expects to be a memory making event for our seniors. The venue is new to us and the excitement is high. Chaperones are always welcome. This is one of my most favorite events to see our students in their finest and so happy at the completion of this big accomplishment.
AP Exams-All done and we are happy!! Good job students! Franklin usually has the most tests taken in the city, so it is a big endeavor and a big accomplishment to complete. Gone are the cramming sessions. Yeah! But…. Seniors stay focused!
Schedule for next year: We are close to running the master schedule which means we are on schedule to have students leave with courses in hand for next year.