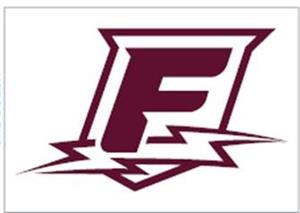 Franklin Families:
Today marks the half way point on our school calendar as we close out the first semester. I want to thank our students, staff, families, and community partners for their diligence, patience, and commitment to continuing our effort to support the mission of Franklin High School. Looking back we recognize that there are many things to celebrate and also many opportunities for continued growth and improvement; as we build a community that supports each and every student.
We look forward to the second leg of this year's journey; where student success lies at the end. Let's be brave, be compassionate, be innovative, be understanding, and always and forever be Franklin STRONG.
Updates/Reminders/Highlights
Successful schools survey 2019-2020 -
What is the first thing that comes to your mind when you hear the phrase "successful schools?" We believe that successful schools are safe, healthy and welcoming learning spaces that are inclusive for all students. But we want to hear your thoughts.
In 2019-20, Portland Public Schools is again partnering with Panorama Education to gather information from students and families that will help us improve student experiences across the district. We will survey students in grades 4, 5, 7-10 on their experiences in their classrooms and schools, and families about their perception of the school their child attends.
The survey will cover topics on sense of belonging, school safety, school climate, barriers to family engagement, as well as how students are thinking and feeling about diversity, equity, and inclusion in school.
The current launch date is set for January 27th. The student window is scheduled to be open until February 14th. The family survey until February 28th. Stay tuned for further information!
Please be honest and thoughtful, we value your feedback!
Angela Brown - Opera…from a Sistah's Point of View
Last Tuesday FHS held a performance for the renowned opera singer Angela Brown. Franklin hosted over 200 students from a few of our feeders including: Atkinson, Lane, Lent, Marysville, Richmond, and Sunnyside Environmental. It was an educational and dynamic performance; allowing us to build community with our feeders. We would like to thank Kristen Brayson, PPS Arts Department, Karen Bohart, FHS Choir Director, and Josh Forsythe, FHS Drama Director for assisting with the coordination of this event.
African-Americans Vote event – January 29th
City African American Network (CAAN) invites you to attend the 2020 Black History Month Proclamation and Reception. Event will be held at the City Hall Council Chambers & Atrium on January 29th, 4:00 to 6:00 p.m.
CAAN will be collaborating with Multnomah County Elections Division to launch voter registration and provide information to community members. This is an important exercise specifically to ensure that community members, who are eligible to vote, are afforded the opportunity to vote.
Franklin STRONG,
Chris Frazier,
Principal