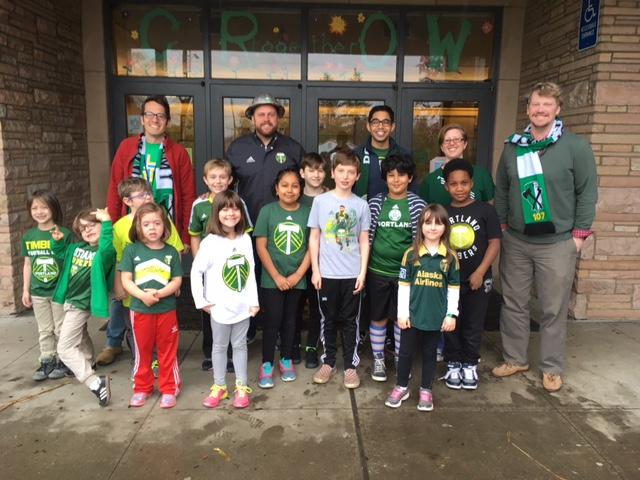 First, I want to start by thanking Timber Joey for stopping by Jason Lee this past week. He spent his Monday morning reading books to our elementary school students, including a student favorite, The Book With No Pictures by BJ Novak! It was a fun and laugh-filled morning, and Timber Joey imparted pearls of wisdom upon our students about staying healthy and growing our minds and bodies.
This Monday, May 1st, marks the start of our Teacher Appreciation Week! This is a great time to acknowledge the hard work and dedication of Jason Lee's wonderful teaching staff. Feel free to stop by and thank your student's teachers all week.
Teachers will have notes on their doors starting on Tuesday where students and parents can write positive notes or "thank yous".
On Tuesday morning, the PTA (Parent Teacher Association) is also organizing a parent potluck where you can bring a favorite dish or dessert for our staff luncheon. Thank you to the PTA for organizing such a great event year after year. We appreciate your support!
There are quite a few updates in this newsletter, including the opportunity to weigh-in on Jason Lee's dress code, so please keep reading. Thanks!
Principal Cardona
May Jason Lee Newsletter