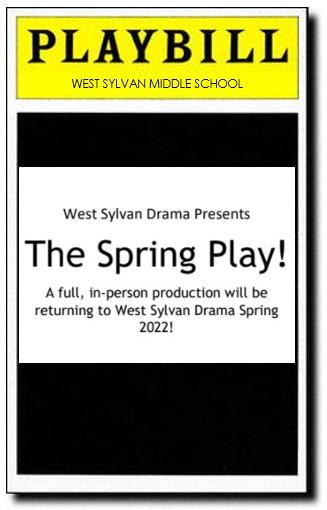 Auditions*: February 7th - 11th
Rehearsals: February 14th - May 18th
Performances: May 19th, 20th, 21st, 26th, 27th
A free audition workshop will be held the week before auditions.
In January 2022, West Sylvan Drama will announce the title of The Spring Play and further audition information.
Please note: this is a play and not a musical.
* Depending on the number of students who audition, not all students may be cast.
For questions, please email dramawestsylvan@gmail.com