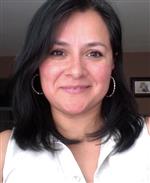 Dear Scott Families,
I wanted to take a moment to say thank you for your partnership this year. It has been an honor to serve this community this past year. We made strides to listen to all families despite culture, language or experiences. We have sent off our middle school students to their next adventure at Roseway Heights Middle School and we thank them for their legacy here at Scott.
As the new 2018-2019 school year begins, we must step up as a community again and welcome our new students from Rigler Elementary. Please welcome them with open arms and welcome the new principal Megan McCarter.
This community and this staff have so many strengths as we head into this transition to a K-5 school. What a great opportunity to come together as a community and build traditions of family and acheivement. #scottstrong
Sincerely,
Gina Roletto
Interim Principal
Estimadas Familias de Scott,


Quería tomar un momento para darles las gracias por su colaboración este año. Ha sido un honor servir a esta comunidad el año pasado. Hicimos progresos para escuchar a todas las familias a pesar de la cultura, el idioma o las experiencias.
Hemos enviado a nuestros estudiantes de secundaria a su próxima aventura en Roseway Heights Middle School y les agradecemos su legado aquí en Scott. A medida que comience el nuevo año escolar 2018-2019, debemos dar un paso adelante como comunidad nuevamente y darles la bienvenida a nuestros nuevos alumnos de la escuela primaria Rigler. Déles la bienvenida con los brazos abiertos y dé la bienvenida al nuevo director Megan McCarter.
Esta comunidad y este personal tienen tantas fortalezas a medida que nos acercamos a esta transición a una escuela K-5. Qué gran oportunidad para unirse como comunidad y construir tradiciones de familia y logro. Sinceramente,
Gina Roletto
Directora