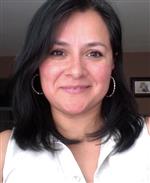 Dear Scott Families,
As new principal of Scott, it is my pleasure to welcome you to the 2017-2018 school year. I come into this year to support our staff and students as we work to achieve their educational and personal potential. We look forward to having students back in our classrooms. I am looking forward to partnering with our families and community this school year.
Although Scott is experiencing a change in administration this year, I feel that we are fortunate that we have a high return of staff this year, which provides consistency for our students and the continued building of relationships. Our Scott School staff have so much to offer our students to help them grow and succeed. This year at Scott, students will be able to have access to art, music, PE, SUN school and several neighborhood programs that will provide an opportunity for them to feed their passions. Once again, Scott will also be a place for our community to access neighborhood resources such as social/emotional supports or guidance to networks and other such resources.
Scott staff and community have a big year ahead of them. We will continue the important school climate work that students and staff have been working on over the last two years. We will also continue to incorporate restorative practices within our classrooms and school - both of which work from student strengths.
The Scott community has been a strong and consistent voice in the district boundary conversation and will continue to be. Communication will be key between school and families as well as between staff and families. Whether it's about your student having a great day or partnering to support your student, we want you involved. The first step to this partnership is our Back to School Night, September 7th at 6:00pm.
Please also keep your phone numbers and email addresses up to date in order to receive the most current information throughout the school year. Although we will continue to send out the weekly paper updates on Mondays, we will also send information through School Messenger via email/phone. We are working to keep our website up to date and we have an active Facebook account: Scott Facebook
Scott School is a community with a rich values and I'm honored to be here. As an educator and parent, I know that you put the wellbeing of your child in our hands every day. We take that charge to heart.
Please do not hesitate to contact me at groletto@pps.net or 503-916-6369 if you have any questions.
I am looking forward to an exciting school year,
Gina Roletto
Principal
Estimadas Familias de Scott,

Como nueva directora de Scott, tengo el placer de darle la bienvenida al año escolar 2017-2018. Llego este año para apoyar a nuestro personal y estudiantes mientras trabajamos para lograr su potencial educativo y personal. Esperamos tener estudiantes en nuestras aulas. Tengo ganas de asociarme con nuestras familias y comunidad este año escolar.

Aunque Scott está experimentando un cambio en la administración este año, siento que tenemos la suerte de tener un alto retorno de personal este año. Esto nos da la oportunidad de tener consistencia para nuestros estudiantes y la continuación
de relaciones. Nuestro personal de la Escuela Scott tiene mucho que ofrecer a nuestros estudiantes para ayudarlos a crecer y tener éxito. Este año en Scott, los estudiantes podrán tener acceso a arte, música, educación física, escuela SUN y varios programas vecindarios que les brindarán una oportunidad para alimentar sus pasiones. Otra vez este año, Scott será un lugar para que nuestra comunidad acceda a los recursos del vecindario, tales como apoyo social / emocional o orientación a las redes y otros recursos.

El personal y la comunidad de Scott tienen un gran año por delante. Continuaremos con el importante trabajo de clima escolar que los estudiantes y el personal han estado trabajando en los últimos dos años. También continuaremos incorporando prácticas de restauración dentro de nuestras aulas y escuela - las cuales trabajan de acuerdo a las fortalezas de los estudiantes.

La comunidad de Scott ha sido una voz fuerte y consistente en la conversación del límite/parámetros del distrito y continuará siendo. La comunicación será clave entre la escuela y las familias, así como entre el personal y las familias. Si se trata de que su estudiante tenga un gran día o colaborar para apoyar a su estudiante, queremos que participe. El primer paso para esta asociación es nuestra Noche de Regreso a la Escuela, el 7 de Septiembre a las 6:00 pm.

Por favor, mantenga sus números de teléfono y direcciones de correo electrónico actualizados para recibir la información más actualizada durante el año escolar. A pesar de que seguiremos enviando las actualizaciones semanales de papel los lunes, también enviaremos información a través de School Messenger vía correo electrónico / teléfono. Estamos trabajando para mantener nuestro sitio web actualizado y contamos con una cuenta de Facebook activa: Scott Facebook

Scott School es una comunidad con valores ricos y me siento honrada de estar aquí. Como educador y padre, sé que usted pone el bienestar de su niño/a en nuestras manos todos los días. Sostenemos esa responsabilidad cerca de nuestro corazón.

Por favor, no dude en ponerse en contacto conmigo en groletto@pps.net o 503-916-6369 si tiene alguna pregunta.


Estoy esperando un año escolar exitoso,
Gina Roletto
Directora