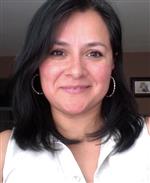 Dear Scott Families,
We have reached the end of the first semester!
We are finishing up benchmark assessments for reading and look forward to seeing the growth students have made this year.
We are in second session of SUN afterschool programming and meeting our goals for the number of children served.
The Scott community has shown such strength and continued support for students as staff as we now begin next steps of the two upcoming transitions for our school community.
The first transition is the movement of our middle school students to Roseway Height middle school starting in fall of 2018. If you are a middle school parent and are interested in particpating on parent committees, please contact the planning principal, Principal Kathleen Ellwood at kellwood@pps.net
The second exciting transition is the addition of the neighborhood program students (English only) who will be joining us from Rigler School as they make a transition to full immersion program. We look forward to forward to the growth of our community. If you are an interested in helping plan and implement the welcoming of the community, please email me at groletto@pps.net. The resolution can be found here.
The staff at Scott Elementary believe that the education of your child is a collaborative effort. You are your child's first teacher and we have much to learn from your experiences and knowledge in order for your child to be successful in school.
Scott School is a community with a rich values and I'm honored to be here. As an educator and parent, I know that you put the well being of your child in our hands every day. We take that charge to heart.
Please do not hesitate to contact me at groletto@pps.net or 503-916-6369 if you have any questions.
I am looking forward to an exciting second half of the year and look forward to continued partnership with families.
Gina Roletto
Interim Principal
Estimadas Familias de Scott,


¡Hemos llegado al final del primer semestre! Estamos terminando las evaluaciones de referencia para leer y esperamos ver el crecimiento que los estudiantes han logrado este año.

Estamos en la segunda sesión de la programación extracurricular de SUN y cumpliendo nuestras metas para la cantidad de niños atendidos.
La comunidad de Scott ha demostrado tanta fortaleza y apoyo continuo para los estudiantes como personal ya que ahora comenzamos los próximos pasos de las dos próximas transiciones para nuestra comunidad escolar. La primera transición es el movimiento de nuestros estudiantes de secundaria a la secundaria Roseway Height a partir del otoño de 2018. Si usted es un padre de escuela intermedia y está interesado en participar en comités de padres, comuníquese con la directora de planificación, la directora Kathleen Ellwood en kellwood @ pps.net La segunda transición emocionante es la adición de los estudiantes del programa de vecindario (solo inglés) que se unirán a nosotros desde Rigler School mientras hacen una transición al programa de inmersión total. Esperamos avanzar hacia el crecimiento de nuestra comunidad. Si está interesado en ayudar a planificar e implementar la bienvenida de la comunidad, envíeme un correo electrónico a groletto@pps.net. La resolución se puede encontrar aquí.
El personal de Scott Elementary cree que la educación de su hijo es un esfuerzo colaborativo. Usted es el primer maestro de su hijo y tenemos mucho que aprender de sus experiencias y conocimientos para que su hijo tenga éxito en la escuela. Scott School es una comunidad con un gran valor y es un honor para mí estar aquí. Como educador y padre, sé que pone el bienestar de su hijo en nuestras manos todos los días. Tomamos esa carga en serio.
Por favor, no dude en ponerse en contacto conmigo en groletto@pps.net o 503-916-6369 si tiene alguna pregunta. Espero ansiosamente una emocionante segunda mitad del año y espero continuar la asociación con nuestras familias.
Gina Roletto
Directora