Children's Choice Awards Reading Lists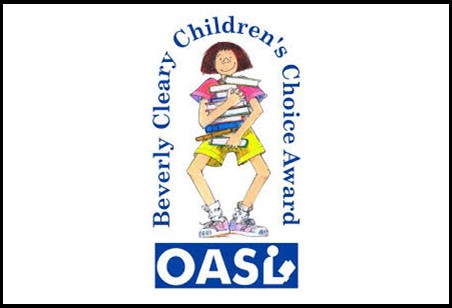 A is for Elizabeth Vail, Rachel.

Elizabeth is in second grade in Class 2B and it's great! Friends, recess, homework! Even a big project: Make a poster of your name. The name Elizabeth has a bajillion letters in it!

Juana & Lucas: Big Problemas Medina, Juana.


Juana's life is just about perfect. She lives in the beautiful city of Bogotá in the country of Colombia with her two most favorite people in the world: her mami and her dog, Lucas. When her mami meets someone new, Juana worries that everything will change

Buzzing With Questions: the Inquisitive Mind of Charles Henry Turner Harrington, Janice.

The curiosity of the first Black American entomologist Charles Henry Turner- a scientist who studied bugs- shines in this Nonfiction picture book, which showcases his ideas and discoveries about ants, bees and other insects.

Frankie Sparks and the Class Pet Blakemore, Megan Frazer.


The 3rd grade classroom is getting a pet and Frankie thinks a rat would be perfect. But her best friend, Maya, doesn't think a rat would be great at all. They are kind of gross and not as cool as a hermit crab, which is Maya's top choice.

Just Like Beverly Cleary: A Biography of Beverly Cleary Conrad, Vicki.


As a young girl, Beverly Cleary struggled to learn to read and found most children's books dull and boring. She often wondered if there were any books about kids just like her. Beverly Cleary's story comes to life as she grows to follow her dreams of writing the books she longed for as a child, becoming an award-winning writer and one of the most famous children's authors of all time.

Thinker: My Puppy Poet and Me Greenfield, Eloise.


Thinker isn't just an average puppy―he's a poet. So is his owner, Jace. Together, they turn the world around them into verse. There's just one problem: Thinker has to keep quiet in public, and he can't go to school with Jace. That is, until Pets' Day. But when Thinker is allowed into the classroom at last, he finds it hard to keep his true identity a secret.

The Tree and Me (Bea Garcia #4) Zemke, Deborah.

Bea Garcia and her best friend, Judith Einstein, sit under the 250-year-old oak tree in their schoolyard and imagine a face in its trunk. They name the tree "Emily" after their favorite American poet. Bea loves to draw both real and imagined pictures of their favorite place. A boy climbs the tree and gets stuck. Bert causes such a scene that the school board declares Emily a nuisance and decides to chop it down. Bea and Einstein rally their friends with environmental facts, poetry, and artwork to try to convince the adults in their lives to change their minds.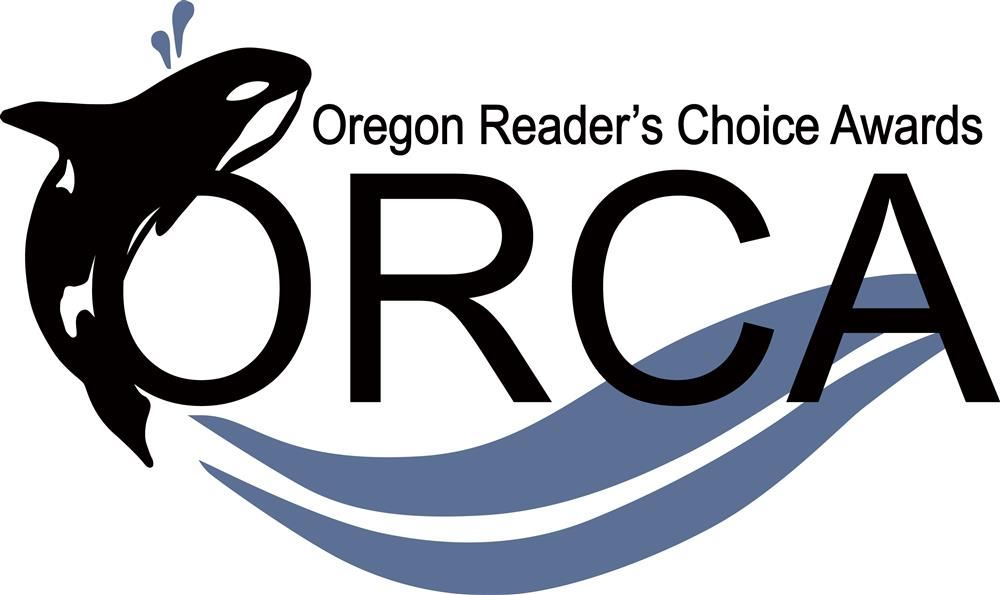 The Chupacabras of the Rio Grande (The Unicorn Rescue Society #4) by Adam Gidwitz and David Bowles with illustrations by Hatem Aly

A new adventure begins for Elliot and Uchenna when Professor Fauna bursts into their classroom with a frightening report from the Texas-Mexico border: Something has completely drained the blood from a cow's body! The team must fly to Laredo, where tempers are running high.

Teaming up with local kids Lupita and Mateo—plus their brilliant mother, Dr. Alejandra Cervantes, and her curandero husband, Israel—can the Unicorn Rescue Society save the region's animals and help bring a divided community together once more? And what is that spiny, bloodsucking, adorable little creature?

Dragon Pearl by Yoon Ha Lee

Rick Riordan Presents Yoon Ha Lee's space opera about thirteen-year-old Min, who comes from a long line of fox spirits. But you'd never know it by looking at her. To keep the family safe, Min's mother insists that none of them use any fox-magic, such as Charm or shape-shifting. They must appear human at all times. Min feels hemmed in by the household rules and resents the endless chores, the cousins who crowd her, and the aunties who judge her. She would like nothing more than to escape Jinju, her neglected, dust-ridden, and impoverished planet. She's counting the days until she can follow her older brother, Jun, into the Space Forces and see more of the Thousand Worlds. When word arrives that Jun is suspected of leaving his post to go in search of the Dragon Pearl, Min knows that something is wrong. Jun would never desert his battle cruiser, even for a mystical object rumored to have tremendous power. She decides to run away to find him and clear his name. Min's quest will have her meeting gamblers, pirates, and vengeful ghosts. It will involve deception, lies, and sabotage. She will be forced to use more fox-magic than ever before, and to rely on all of her cleverness and bravery. The outcome may not be what she had hoped, but it has the potential to exceed her wildest dreams. This sci-fi adventure with the underpinnings of Korean mythology will transport you to a world far beyond your imagination.


Indian No More by Charlene Willing McManis with Traci Sorell

Regina Petit's family has always been Umpqua, and living on the Grand Ronde reservation is all ten-year-old Regina has ever known. Her biggest worry is that Sasquatch may actually exist out in the forest. But when the federal government signs a bill into law that says Regina's tribe no longer exists, Regina becomes "Indian no more" overnight--even though she was given a number by the Bureau of Indian Affairs that counted her as Indian, even though she lives with her tribe and practices tribal customs, and even though her ancestors were Indian for countless generations.

With no good jobs available in Oregon, Regina's father signs the family up for the Indian Relocation program and moves them to Los Angeles. Regina finds a whole new world in her neighborhood on 58th Place. She's never met kids of other races, and they've never met a real Indian. For the first time in her life, Regina comes face to face with the viciousness of racism, personally and toward her new friends.

Meanwhile, her father believes that if he works hard, their family will be treated just like white Americans. But it's not that easy. It's 1957 during the Civil Rights Era. The family struggles without their tribal community and land. At least Regina has her grandmother, Chich, and her stories. At least they are all together.

Song for a Whale by Lynne Kelly

In the spirit of modern-day classics like Fish in a Tree and Counting by 7s comes the story of a deaf girl's connection to a whale whose song can't be heard by his species, and the journey she takes to help him.

From fixing the class computer to repairing old radios, twelve-year-old Iris is a tech genius. But she's the only deaf person in her school, so people often treat her like she's not very smart. If you've ever felt like no one was listening to you, then you know how hard that can be. When she learns about Blue 55, a real whale who is unable to speak to other whales, Iris understands how he must feel. Then she has an idea: she should invent a way to "sing" to him But he's three thousand miles away. How will she play her song for him?

Stargazing by Jen Wang

Growing up in the same Chinese-American suburb, perfectionist Christine and artistic, confident, impulsive Moon become unlikely best friends, whose friendship is tested by jealousy, social expectations, and illness.

Destellos por Jen Wang

Al crecer en el mismo suburbio chino-estadounidense, la perfeccionista Christine y la artística, segura e impulsiva Moon se convierten en improbables mejores amigas, cuya amistad se pone a prueba por los celos, las expectativas sociales y la enfermedad.

The Strangers (The Greystone Secrets #1) by Margaret Peterson Haddix

Something strange is going on in the Greystone household. Chess (12), Emma (10), and Finn (8) come home from school one day to find their mother in despair over a news story about a bizarre kidnapping—bizarre because the three children who were taken share the names, ages, and birthdays of the Greystone kids. Then Mrs. Greystone is called suddenly out of town, leaving her kids in the care of a stranger, with nothing but questions and a coded letter. Convinced their mother's in danger, the kids and Natalie (their new caretaker's daughter) set out to crack the code and save Mrs. Greystone. Third-person narratives switch among the Greystone kids, giving readers an intimate sense of their personalities and close sibling bond. The kidnapping alone could have made a compelling mystery, but Haddix throws in secret rooms, alternate realities, and a cliff-hanger ending to raise the stakes and delight fans new and old.


Two Truths and a Lie: Forces of Nature by Ammi-Joan Paquette and Laurie Ann Thompson

You've heard of the game: Every story in this book is strange and astounding, but one out of every three is an outright lie. Picking out the fakes isn't as easy as you think, however. Some false stories are based on truth, and some of the true stories are just plain unbelievable! Don't be fooled by the photos that accompany each story--it's going to take all your smarts and some clever research to ferret out the truth

The Undefeated by Kwame Alexander with illustrations by Kadir Nelson

this poem is a love letter to black life in the United States. It highlights the unspeakable trauma of slavery, the faith and fire of the civil rights movement, and the grit, passion, and perseverance of some of the world's greatest heroes. The text is also peppered with references to the words of Martin Luther King, Jr., Langston Hughes, Gwendolyn Brooks, and others, offering deeper insights into the accomplishments of the past, while bringing stark attention to the endurance and spirit of those surviving and thriving in the present. Robust back matter at the end provides valuable historical context and additional detail for those wishing to learn more.