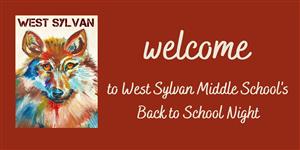 In an effort to keep information clear, concise, and accessible, we have pulled together many elements of our typical BSTN, into an online format. While we greatly miss the opportunity to meet you in person, and to have you walk our halls and hear from our teachers, we have instead tried to provide a hub of information that will allow you to connect with the resources you may need as we continue this challenging new journey. We thank you for your commitment to supporting our staff and students while we are in distance learning! Know that we continue to be the best we can be, for your children, in the space we have been given.
West Sylvan BTSN Presentation Link (Youtube) (Will be loaded at 6:00pm, Wednesday, Sept. 23, 2020)
Introduction to Administration, School Vision and Goals, Middle Years Program, Online Schedules and more...
West Sylvan Back to School SlideShow
Will be introduced during presentation or available for later reference.
Message from PPS School Board member Amy Kohnstam

Teacher Pages and Classroom Resources
Each teacher will have a page in the slide show, dedicated to introducing themselves and further links to their content and classroom resources.
Library/Book Check-out information (details link)
Book Checkout/ pickup times are currently Monday, Wednesday, Friday, from 11:00-1:00 at the back of the school, in the bus roundabout.
Informational Brochure about Middle Years Program

2020-21 TAG Information and Nomination Resources (PPS VIDEO) Click "Parent Night" on District Website for video.
If you are interested in nominating your child to be considered and/or identified as a TAG student, please review the following video that highlights the district's process for this qualification.
TAG Questions/Survey Link
If you have questions about the district's process for TAG nomination, or questions regarding TAG support and/or identification at West Sylvan, please take a moment to complete the following survey so that we can plan for a future 'live' meeting and/or a FAQ page. Thank you.