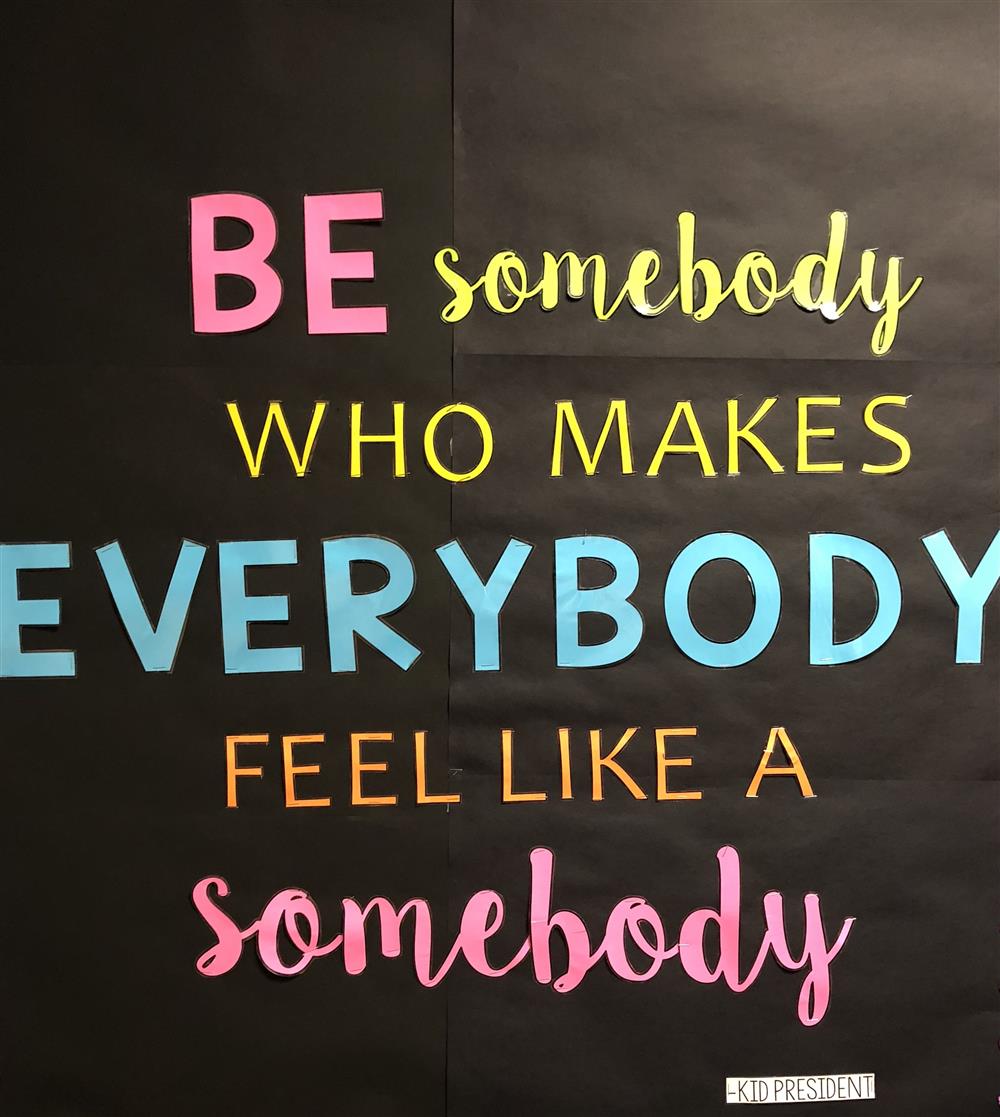 Dear Parents and Families,
This week we held our first Spirit Assembly.
What Does the Fox Say?
is always our favorite opener. And then we celebrate all the great things going on around Forest Park. This is our monthly community builder. We love to start with a Mindful Moment and then have some fun - kids to do skits, have some staff fun (remember last year's Pie Eating Contest?) and sing a song. Miss Lizzie shared our Word of the Month: Community (Safe, Respectful, Responsible) and read the book
What if Everybody Did That?
by Colleen Madden. Our goal this month is for students to consider themselves in the context of our school community and support all of us working together for the same goal: safe, respectful and responsible learners.
Back to School Night is Thursday, 9/13/18 @6pm. Note the time change.
We will be a little different this year. Bring your child/ren for an Open House style event.
Join me and our FPE staff in the gym @ 6pm for intro's and opening messages from me and our parent leaders. We want to be more casual this year, with students leading their parents in classrooms, and for teachers to have more time to shake hands and meet parents.
Back to School Night To Dos:
Make sure you have access to important classroom information including: communication methods and timing, homework routines, curriculum information and planning for the year, and classroom management details.
Sign up for Parent Teacher conferences
Request an earlier conference if you'd like to check in and discuss anything privately. Teachers won't be able to discuss how your child's doing at BTSN.
Sign up as a Parent Volunteer
Save the Date - FPE's Back to School Picnic and 20th Birthday Party is 9/21 @5-7pm.
Join us for our annual fall social and help us celebrate 20 great years in the Forest Heights Community! FOFPE is gearing up for a fun, family friendly event. There's lots more going on in the land of Forest Park Elementary. Read on below.
Warmly,
Lisa Newlyn,
Principal
Three Great Ways to Keep our Campus Safe for Kids:
1. Come in and Sign In to get a Visitor's Badge whenever you're on campus. Never walk directly to a classroom or school space without a Visitor Badge. See someone without a Visitor Badge? Welcome them to the office for help.
2. Keep our track and field for students only during the school day. No neighbors and no dogs between 8am - 2:15pm.
3. Late to school? Park and walk to sign your child in for the day. Absent? Call our attendance line: (503) 915-5400.