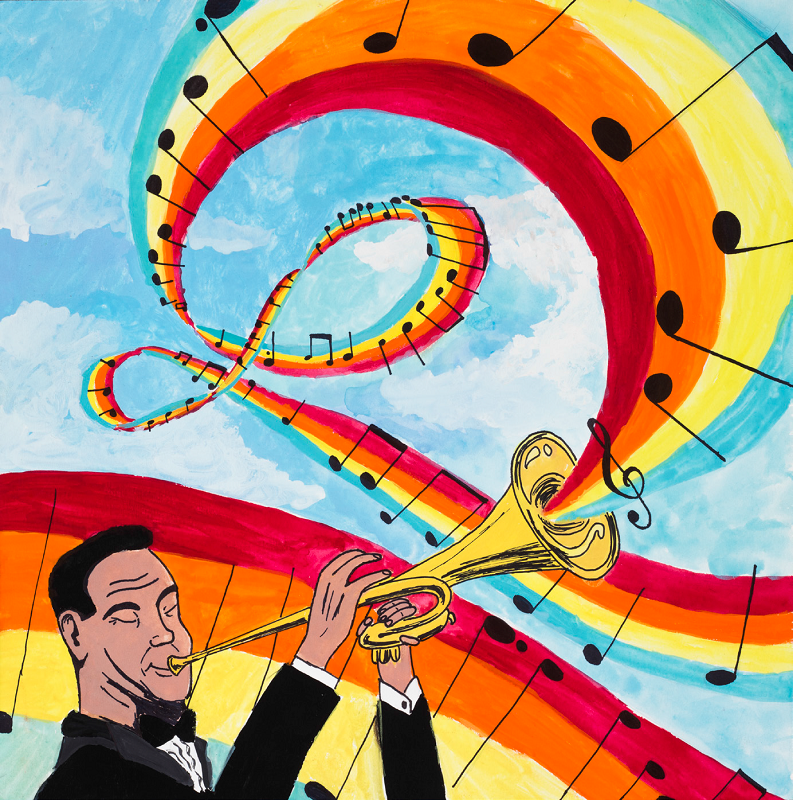 The artwork of Edith Crever, a seventh-grader at Ockley Green Middle School, will serve as the poster for the PDX Jazz Festival after she won a design contest.
Edith's design was chosen from 240 semifinalists who created 12-inch-square art meant to be album covers. Those pieces were displayed Feb. 13 at the Portland Art Museum and were evaluated by 150 invited judges, who were asked to pick a top five.
Edith's work was turned into a commemorative poster distributed to PDX Jazz members who meet a minimum contribution level. The PDX Jazz Festival runs Feb. 15-25.
Several other Portland Public Schools students received honorable mention recognition, including all four high school honorees (from Franklin and Lincoln), three middle school picks from da Vinci and an elementary pick from Woodlawn. (See the honorable mention works)
The work of Edith and the honorable mention picks will be displayed for the rest of the month at City Target in downtown, 939 SW Morrison St.
The contest was part of the Jazz in the School program that seeks to introduce students in the Portland area to the American music form. PPS schools that participated were Boise-Eliot/Humboldt, Woodlawn, Ockley Green, Lane, da Vinci, Franklin and Lincoln.