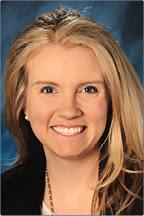 Dear Odyssey Families,

Welcome Back to School!! It is hard to believe summer is coming to an end and I hope you all were able to soak up the sun and enjoy your time together. We are getting so excited to welcome back our students and families next week and kick off another amazing year at Odyssey!


First Day of School for 1st - 8th Grade - Tuesday, Aug. 29th

First Day of School for Kinders - Half of the kinders will start Thursday, August 31, the other half will start Friday, September 1st (full day of school). Tuesday, September 5th is the first day for all kinders.




Doors open 7:53, School starts 8:00. School ends

2:15 for K-5, 2:30 for 6-8


Upcoming Events - Please save the dates!
Community Cares Day - Aug. 26th, 9 AM - 12 PM

For New Families: School Tour - Aug. 28th, 2 PM

and

6 PM

Back to School Night - Sept. 28th 6PM - 7:30PM
Descriptions:
Community Cares Day

- This is a day where we have families come to the school to beautify it for the first day! We do lots of needed projects such as weeding, painting bulletin boards, sorting first day packets, etc. This is a huge community event for the school and we typically have up to 100 people with music playing and treats!

New Family Tours

-

Come see the school, meet your teachers and get excited for the first day! This is a great time to ask questions such as, should we pack a snack or how do carpools work!

The First Day of School

- First - Eighth Grade students start on Tuesday, August 29th, while kindergarten starts on the 31st or 1st. Ms. Gregoire will reach out and let you know what day is your first day for your kindergartener.

Back to School Night

-

This event is in person and for adults - we ask that students are not in attendance. More details are coming.
New Layout at Odyssey - This summer we had some big classroom moves. First grade has become the library and second grade has become the art room. Get ready to see the changes at Back to School Night!!

Supply Lists: are posted on our website.
School Lunch: Menus, meal payments, apply for free/reduced lunch.
Aftercare: New this year, PJA is providing after school care at Odyssey. They still have some slots open for Fridays; but are otherwise full with waitlists. Click HERE for more information.
After School Classes: The PTA will still offer some after school programs on Tuesdays and Thursdays in the fall.
Carpool: We are using a carpool website to help families find carpools in their area. Many families utilize carpools at Odyssey and we want to highly encourage all families to look into them. Instructions for how to utilize the program is at the bottom of this letter.. If you have signed up in the past, your registration is still there. If you want to make changes, please log in to update your information.
Drop-off procedure:
When coming into our parking lot, the right lane is for K-2nd grade students and will be dropped off at the double doors as you enter our lot. The left lane is for grades 3-8th and they are dropped off as you exit our lot, the north side of our school. Drop off starts at 7:53 - we cannot have kids left prior to that time as we do not have staff monitoring the outside areas. At 8:10, we close the doors and students must check in through the front office. At 8:10, they receive a tardy slip. Morning meeting starts at 8, so we highly encourage everyone to be in the building by 8:00!

Pick-up procedure:
Parent Pick Up Locations (2:15 for K-5, 2:30 for 6-8):
K-2: Car pick up: The back of the school (right lane).
3-5: Car pick up: Top of the driveway, north side of the school (right lane after passing K-2 pick-up line).
678: Students will exit from front door and meet their ride at their driver's predetermined location
*If you have both a K-2 and 3-8 student, go through the K-2 line and it will feed into the 3-8 line.
View our drop-off and pick-up maps on our website .

A few other reminders:
The warm weather will continue for the next month or so. Please dress your child in summer clothing and have them bring a water bottle to school each day. Frozen bottles of water are a great idea when the temps go above 90 degrees.

No wheels-on-heels shoes.

Cell phones must be stowed in backpacks during school hours. Watch phones are not to be used to call or text during school hours. If seen, we will take them for the day. If you or your child need contact during the day it should happen on a school landline, not cell phone or watch.

If your child uses a skateboard, scooter, or bicycle anywhere, not just here at school, please get them a suitable helmet. If this is a financial problem, let me know and we are happy to help.

If your child rides a bike to school, make sure they lock their bike up in the rack in front of the school.

Please send your kids in appropriate clothing as we know that distracting clothing can create a harmful learning environment for others. We will ask students to change if wearing things that are deemed in violation of the dress code. This includes items that are sexually explicit or promote drugs/ alcohol or may be offensive/ demeaning to groups of people. We rarely have issues around this at Odyssey so this is just a gentle reminder.

School Lunches may be purchased daily. Please make sure to put money on your child's account and have a conversation with them on if they should be buying or bringing lunch.
I look forward to seeing you all very soon. Please stop by and say hello and do not hesitate to contact me if you have any questions or concerns.
Get excited and ready for our best school year yet!!
Sincerely,
Principal Gassert
Instructions for SchoolPool:
In collaboration with the Oregon Department of Transportation, The Odyssey Program is using a new carpooling software called SchoolPool. This software is part of ODOT's larger Get There program that allows Oregonians to compare commute options, find a carpool, track environmentally conscious stats, and more!
SchoolPool is housed within the Get There website. Families who opt into SchoolPool are asked to carefully read through instructions and use a computer (not smart phone/tablet). Because SchoolPool is part of the larger Get There program, it is easy to navigate outside of our Odyssey SchoolPool community. You are welcome to find carpools for your work commute, but you do NOT need to disclose any of that information to use your household in SchoolPool for Odyssey.
There are only 2 main tabs in the SchoolPool webpage. The first tab allows you to edit the household information shared with Odyssey families. The second tab allows you to see a live map of your neighborhood with icons that represent other current Odyssey families. Think of this as a snazzy, geographical school directory that makes connecting with current families incredibly easy! After creating your account, return to SchoolPool anytime by logging into the Get There website and clicking the orange school tab.
To create an account, go to:
Parent Join Link: https://getthere.rideamigos.com/s/schoolpool-odyssey-abh21
Get There: https://getthere.rideamigos.com/#/ (Login, click on "School")
If you need support setting up your account, go to the support button on the bottom right of the Get There website.