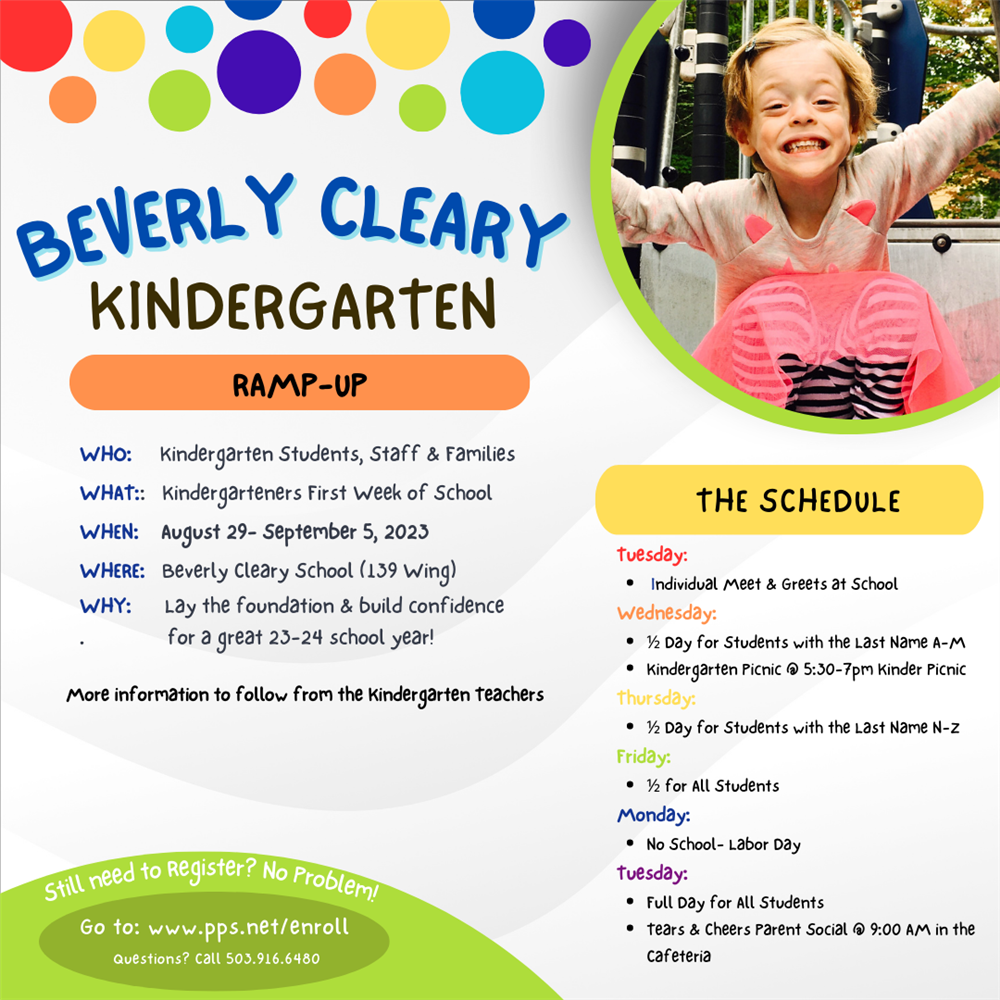 Enrolling your Student in Kindergarten at Beverly Cleary School

---

Go to www.pps.net/enroll.

Create an Online Registration account.

Two address verification documents are required to register

Complete the online registration and click submit.

Email immunization records/CIS form and proof of age to the Beverly Cleary office.

The office staff will connect with the enrolling parent/legal guardian if any missing information is necessary to complete the enrollment process.


Note: the online registration will register the student at the school assigned to the home address. To confirm the school, go to www.pps.net/Page/2379 and enter the address in School Finder.