Woodmere Bulletin
week of 3/31/2020
Dear Woodmere Families,
This has been such an unusual time, but we want to be here to support our community and families. I have been so impressed by how everyone in our community is working to keep everyone safe. Please continue to stay safe and keep your community safe. Staying home and keeping social distance in all interactions. We are all in this together! Your school misses you and wishes we could be together .Mr. Graham has compiled video greetings from staff at http://WeMissYou.woodmereschool.org
Woodmere staff is engaging with training to help get us ready for virtual schooling in the coming weeks. Teachers are very concerned about everyone and you should expect to hear from them in the coming days. If you have any needs or concerns teachers have been instructed to connect with support staff to access resources for you. Families can also email me directly. Katie Allen and our SUN team have already reached out to many families and opened online SUN hangouts to keep connected with kids.
Rent : Many families will be struggling with reduced hours and layoffs due to COVID-19. Renters must notify their landlords on or before the day that rent is due that they are unable to pay rent, and provide proof of wage loss as a result of the COVID-19 pandemic. Families can access letters and information to help with this at https://multco.us/chair-kafoury/covid-19-eviction-moratorium-information
Communication: if you know anyone who is not receiving these or district communications please have them contact Teresa Pfenning at tpfenning@pps.net to update their email address and other contact information in synergy.
Meals: Leslie Phillips and her team from nutrition services are distributing food from the Woodmere covered area. (Duke St. side of the building) Monday through Friday. Thank you to families who have picked up for friends who can not go out due to sickness or work to pick these up.
Food boxes: Woodmere has also been designated as a Food pantry site by the district for community members needing food assistance The Oregon Food Bank and Latino network will be distributing food boxes Wednesdays in the back parking lot . This is open to the entire community and is being facilitated in partnership with district nutrition services, SUN and Latino network.
Technology distribution: The district has begun passing out chrome books to families who signed up to say they needed a chrome book to access online resources at home. According to my most recent conversation with this department they will be reopening the survey in a few days and plan a second distribution of chrome books organized to follow. (the district is sanitizing each device prior to distribution)
Paper copies of this survey will be available at food distribution sites along with paper copies of student work
****Please make sure to abide by social distancing: 6 feet as you enter and leave these areas to keep yourself and your community healthy. *****
STAY SAFE, STAY STRONG , KEEP LEARNING
---
Woodmere Bulletin 2/23/20
Principal's Notes:
We are lucky to have such an amazing team of support staff at Woodmere to support our students and classrooms. The first week of March is Classified staff appreciation and I want to ask families to take a moment to say thank you to the many people who make Woodmere better every day. Classrooms will be writing letters and making banners. The Parent Group is planning to bring a treat on Monday Morning and I will end the week with lunch to say thank you for all they do.
Who are our Classified Staff and what do they do?
Educational Assistants and Para educators work with students in the classroom, leading small groups and supporting school behaviors.
Thank you : Ms. Kathleen Ms. Jill Mr. Jason Mr. Blake Ms. Dixie Ms. Gail
Ms. Carolyn A. Ms. Carolyn W. Ms. Singkhek Ms. Sarah Ms. Anna Ms. Magaly
Custodial staff help to keep our school clean and organized.
Thank you: Mr. Tim, Ms. Joy, & Ms. Rochelle
Office staff are often the first smile kids see in the morning and the ones that care for kids when they have an accident, get sick or need to call home.
Thank you : Ms Teresa Ms. Melinda & Ms. Rose
Nutrition services staff not only prepare and serve the foods our kids eat each day but introduce students to new foods and encourage them to eat healthy and try new things.
Thank you Ms. Leslie & Anna & Nancy
We are also lucky enough to be supported by outside programs like
Playworks: Ms Willa OHSU nutrition outreach: Ms. Jennifer
Consider saying thank you by bringing in a treat, a flower or posting a note in the main hall about one way a classifies staff member has helped you or your child. Ex. Thank you Ms. Leslie for teaching my child to love brussel sprouts. Or Thank you Ms. Melinda for helping my child remember their library books.
School play postponed:
Mr. Klee has been working on a production of Annie with the older students. Students are making progress and learning their lines but will need more time to be ready. So we are postponing the original date.
SUCCESSFUL skills survey:
Every year around this time we ask parents to give us input on how things are going at Woodmere and in PPS. If you haven't gotten a chance yet you can access the survey by:
ask Teresa in the front office for a paper copy.

Teresa will also be setting up a table in the front hall with tablets during arrival.
Woodmere Bulletin 1/26/20
Principal's Notes
Thank you for your input on the family survey last month. Many of your indicated an interest in the topic of
What our kids will learn in Health classes?
Woodmere will be hosting a Health Fair on January 30th at 5:30. We will have activities for kids and a parent session where parents can learn about the new health curriculum and ask questions. Translators will be on hand for this event. Community partners from Oregon Health plan, local dentist offices, OHSU, and Playworks will host activities and informational booths. Dinner will be served by our Nutrition services team.
School Climate:
Happy New Year! If attendance has been a challenge for your child this Semester, now is a great time to make a New Year's attendance resolution to help your child get on track for success in school and life. This year….
I will talk to my child about how going to school every day will help them achieve their hopes and dreams

I will make sure my child is in bed by

p.m. and the alarm clock is set for

__

a.m.

I will have my child leave their cell phone with me before going to bed.

I will find a relative, friend or neighbor who can take my child to school if I can't make it.

If my child is absent, I will contact his/her teacher to find out what he/she missed.

I will set up medical and dental appointments for weekdays after school.
Academics:
One of the big challenges for students in Mathematics at all grade levels is applying math processes to real life problems. We are all familiar with word problems but in our adult life we are often doing math without even thinking about it. Parents can help by highlighting how they use math in everyday life. Call out what you are doing and walk through how you figure out the problem with your child to help them see how adding, subtracting, measuring, dividing, and multiplying are part of everyday thinking and problem solving.
Examples like:
My bedroom window needs curtains. These are __X___ in. Will they fit my window?

I need to buy enough fruit so all of us can have a fruit each day.

I only have __ left on my bus pass. If I add $20 can I ride the rest of the week.
SUN
Winter term starts January 28th. Check in with the SUN office if you have questions about the class schedule or registration. We are running two reading classes during the term that still have space. These will be taught by Ms. Zepeda and Ms. Walker these are great opportunity if you student is in 2-5 and struggling with their reading.
Stay connected with what is going on at Woodmere:
Woodmere Bulletin 12/8/19
Principal's Notes:
Let me start by saying thank you to families for showing their love of Woodmere by filling the bellies of our teachers and staff with their amazing lunch on Monday. We all went off to break with the warm glow that comes from being cared for by our community.
This sense of belonging and care is core to the values of Woodmere and what we are striving for every student and family to experience. We have put up a suggestion box in the front hall to gather input from families about ways our school can improve and be more welcoming to all comers. Please let us know your thoughts. Please write in the language you are most comfortable with we will get it translated on our end.
School Climate:
Thank you to everyone who took a moment to complete the school climate survey at conferences. If you haven't but would like paper copies are on the front counter in the office this week.
PPS Before and After School Child Care Survey, 2019-20 https://tinyurl.com/qsw4p8r
PPS needs you:
Are you looking for a new career and like to work with kids. Jobs in schools are great for working families and our kids benefit by having caring engaged adults working with them everyday. Many departments in PPS are hiring. Schools across the district need adults who enjoy working with kids and want to make a difference in their community. Several openings you might be interested in are:
Para educators (full and substitute positions) support students with special needs to be successful in their school community. (equivalent of 2 years college course work needed)

Bus Drivers support the community by being a safe and friendly person, getting kids to school on time and home safely everyday. CDL license needed

Nutrition services staff serves up warm food to fuel the body and the brain.

Custodial staff keep our classrooms clean and safe.
Winter weather:
As the weather gets colder please make sure to send students with a warm coat, gloves and hats. Our playground gets windy but we try to get outside to stay active and fit everyday. We will call for indoor recess on days when the weather drops below freezing, it's raining or the ground is too slippery.
If your child needs a coat please let us know. We often have access to donated coats or can get you a form for the clothes closet where families can access warm clothes and coats.
Woodmere Bulletin 10/27/19
Principal's Notes: The first term of school ends on Thursday, which means we will be getting ready for conferences very soon. Teachers have a lot of information they want to share so make sure you have signed up and put your conference time on your schedule.
To make the most of your conference time…..
Before the conference: Look over some of your students school work. Ask your child questions about what is going well and where they might be struggling? Write down your questions? Are you wondering what a fourth graders writing should look like? Or how to help your 1st grader with reading? Or what your third grader will be learning in math this year?
During the conference: Come early and be ready to partner with your child's teacher. As a team you will want to think about strengths and struggles to plan out steps for supporting their learning goals.
After the conference: discuss goals with your child, check in on their school work weekly and continue to communicate with the teacher as needed to support your child's learning and growth.
School Climate: The SafeOregon Tip line aims to increase student safety
Keeping with our commitment to student safety, PPS joined school districts across the
state a couple years ago in using the SafeOregon Tip Line. We wanted to remind you about
this important resource.
SafeOregon was funded by the Oregon Legislature as part of a statewide effort to
improve school safety. It provides a secure means for anyone to anonymously report
suspicious or imminently unsafe situations, such as threats of violence, fights, drugs
and alcohol, weapons, bullying, harassment, intimidation or self-harm.
Anyone, from students to parents to community members, can access the system in a
variety of ways, including:
● The "Report unsafe behavior" button found on every PPS school's website
● The SafeOregon website
● A live call/text (844-472-3367)
● An email to tip@safeoregon.com
● The mobile app that can be downloaded from your Smart Phone
Trained staff are available 24 hours a day, 365 days a year, to respond.
Please be sure to share this information with your friends and family. Remind your
students: If you see or hear something, say something - immediately.
Let's work together to keep our community safe.
From the Parent group:
Do you have a cultural craft you would like to lead at Multicultural arts night? Please let us know. We can help you get the materials together. Connect with us on the facebook page or leave a note in the PTO box so we can connect with you
Stay connected with what is going on at Woodmere:
Our calendar is located at https://tinyurl.com/y5pntcsv
Join the Parent groups Facebook page: https://tinyurl.com/y5o6zp8f
Like us at the Woodmere Facebook page: https://www.facebook.com/WoodmereES/

9.30.19 Woodmere Bulletin
---
Principal's Notes:

Woodmere studen

ts are bright and funny. Our goal as a school is to help them meet their growth potential each year. Parents play a big role in this by emphasising the importance of learning by helping students get to school on time and working with their teacher to promote good learning habits.
Throughout the month of September teachers have been focused on the habits of good readers and writers and working with their classes to build stamina and perseverance in all subjects. If we are going to create more college and career-ready students, it is critical that every student spends a significant chunk of time
every day
to simply engage in independent reading and writing. Why? Because increasing the volume of reading and writing time is the simplest strategy for improving reading and writing achievement. Think of it this way: increased time = increased volume = increased proficiency. An average fifth grade students should be able to read for 40 minutes at a stretch.
School Climate:
We have our second Woodmere Pride Assembly this Friday. Families whose students are receiving awards should be seeing invitations come home this week but we want to encourage families to come and help us celebrate the hard work our students are putting in every day.
From the Parent group:
during this month's PTo Meeting Ms. Polizos will share the latest trends from Fall MAP testing and help parents make sense of student growth reports from this assessment so they can talk to students and help them set learning goals
SUN News:
SUN starts this week there. Make sure to review student schedules and plan for pick up.
NUTRITION SERVICES IS HIRING
PPS Nutrition Services provides students with delicious, high quality, nutrient rich meals to support learning. Our mission is to educate palates, inspire culinary curiosity and nourish the health of the community through school meals. Our students are able to achieve their best when they are nourished throughout the day. Great reasons to join the Nutrition Services team:
Day shifts - no nights, weekends or holidays!

2-6 hour shifts - most shifts are flexible for either dropping off and/or picking up children from school

Opportunity for advancement, training and professional development provided

Free breakfast and/or lunch for employees

Membership as a professional within the national School Nutrition Association

Benefits also include paid time off and paid holidays* (per contract)
All employment applications are submitted online. Please visit careers.pps.net. All applicants must be fingerprinted, pass a criminal record check and obtain a Multnomah County Food Handlers Certification.
Call 503-916-3399 for more information.
Stay connected with what is going on at Woodmere:
8.25.19 Woodmere Bulletin
---
Principal's Notes:
Welcome back to school. We are excited to start the school year. Getting ready for the school year takes many hands and we have had an abundance of support this year. I want to thank the families and kids who came out on community care day to help paint benches, weed, clean up and generally get the building ready for kids.
A special thanks to the Brentwood darlington neighborhood association, PCC structural and Chelsie Powers for helping us secure donations for backpacks. Thanks to them, every student at Woodmere will start the year with a new backpack and supplies from Schoolhouse Supplies and Tools for Schools.
Buses:
Kindergarten and pre-K students are required to be met at the PM bus stop by a responsible person or accompanied off the vehicle by an older sibling or a neighboring older student. Students not met will be returned to school and will need to be picked up. They must wear a Yellow Tag (affixed to their backpack) and be seated near the front of the vehicle. All other students on a regular bus are not required to be met. If you have questions or are interested in accessing the bus, you can find more information about bus policies, routes, etc. at the PPS transportation
https://www.pps.net/Page/115
or by calling
(503) 916-6901

School News:
Woodmere is renewing our commitment to active play by partnering with PlayWorks this year. Ou new PlayWorks coach will be at Woodmere every day. Playworks was founded
on the theory that, through valuable play, kids learn to make friends, solve problems, and believe in themselves, every day.
From the Parent group:
The PTO is hosting a beginning of year kick off with coffee and treats on the first day of school and will be back for breakfast with kindergarten parents on September 3rd. I want to encourage everyone to come and join us at the monthly PTO meetings, which are the second Wednesday of every month.
SUN News:
It was a fun, exciting summer with Summer Camp, and EKT. SUN (Schools Uniting Neighborhoods) is excited for a new year and new events. We will begin a "Family Cafe" on the third Friday of every month, as a time to have coffee and treats with families of Woodmere. Look for the Fall registration forms, SUN afterschool starts on September 30th.
Stay connected with what is going on at Woodmere:
3.4.19 Woodmere Bulletin
Dear families,
So happy to see so many of you at Fri. at Bedtime story hour. There are so many benefits to reading aloud to children and the benefits continue even after kids have learned to read by themselves. Many experts argue that kids become readers in the laps of the their parents. Reading aloud is said to
Increases vocabulary & understanding of sophisticated language patterns.

Instills moral lessons and heroic values.

inspire their heroic imagination.

Facilitates important conversations.

Helps children grasp big picture aspects of narrative.

Instills a lifelong love of reading.
And most importantly it is a enjoyable way to spend time together.
This weeks shining stars
Room 8- Adrianna Room 9-Leon
K-Soren, Ange & Ellas 1st- Frenshiesca & Arianna
2nd- Yen & Bella 3rd- Anabella & Zach
4/5- Yosleen, Ellis & Connor
Runner of the Week- Sarahi
Life skill of the Month: Honesty
Book of the month: The Empty Pot
Teaching children about honesty is an important and ongoing lesson. Honesty is the backbone for having healthy relationships in all facets of life. Sometimes, children don't understand the fine lines between the truth, lies, and the world of make-believe. All classes at Woodmere will be reading the Empty Pot to start the conversation about the importance of honesty in building trusting relationships.
Bounce Back Parent Workshop at Kelly elementary on March 8, 5 - 6:30pm - This workshop will focus on the effects of toxic stress and trauma on youth. Additionally, we will offer strategies for supporting youth both at home and in the classroom.
5 GRADE PARENT NIGHT at LANE-Mark your calendar for April 23rd from 6:30-7:30 If your child is in 5th grade and plans to attend Lane middle school.
Thank you to the PTO for their kind donation to the SUN food pantry. The woodmere parent group is dedicating money from popcorn sales each month to support the food pantry in their efforts to make sure students are getting the food resources they need for growing and learning.
---
2.10.19Woodmere Bulletin
Dear families,
Your voice is important to us. Successful Schools survey were in backpacks last week and sent electronically from the district sometime over the last few days. You can link to the survey here: surveys.panoramaed.com/portlandor/ppsfamily Sun will have IPads available at sign out for families who would like to complete it at pick up. The PTO is working with us to incentivise participation in this survey so we can get as many voices as possible to help us improve and grow. Students who bring in their parent's survey or send in a signed slip stating that it was completed on line will be given a coupon for a free popcorn on Friday.
This weeks shining stars
Room 8- Jaxon Room 9- DonDon
K-Briana, Mark, & Henry 1st- Alfredo & Da'Mophee
2nd- Nina & Minh 3rd- Dariel & Brook
4/5- Shanika & Rebeca
Runner of the Week
Week of 1/18 - Hen Wei (4th grade) Week of 2/1- JJ (2nd grade)
Week of 1/25- Brian W (4th grade) Week of 2/18- Sanaa (5th grade) SUN Updates: Registration for Girls on the Run has been extended until Friday, Feb 15th. Girls on the Run is an after school class for girls in 3rd, 4th, and 5th grades. Students will participate in engaging activities around self confidence, friendship, and healthy habits and learn fun ways to stay healthy! Students do not have to runners, GOTR is not just about running, it's about having fun, setting goals and doing your best! Students will prepare for a 5k run that will happen in mid-May. Forms are located on the SUN bulletin board and are due back February 15.
SUN is excited to welcome, Katie Allen, the new SUN site manager! Here is a little introduction from Katie:
"I'm a Minnesota girl who loves living out in the great PNW. On a sunny day you can find me on a hike or finding great ice cream with friends. I enjoy playing any game, playing all the sports and making friends with everyone I cross paths with. I went to school in sunny California at Azusa Pacific University, where I worked in the summer times at summer camps and during the school year with the Neighborhood Homework House. I have worked with children and youth in several different contexts, and places. I'm grateful to get to be apart of the Woodmere community and partner in the vision of what is happening in this neighborhood."
Please remember that SUN after school activities are done at 4:50 or 5:30 (if you are signed up for the late class). Please make every effort to be on time. We understand that life happens and that's ok! We want to work with each family as things come up. Please call us at 503-734-5234 and let us know if you will be late.
---
1.5.19-Woodmere Bulletin
Happy New Year! If attendance has been a challenge for your child this fall, now is a great time to make a new year's attendance resolution to help your child get on track for success in school and life.
This year….
I will talk to my child about how going to school every day will help them do well in school and achieve their hopes and dreams

I will keep an attendance chart at home. At the end of the week, I will recognize my child for attending school every day with .(i.e. a visit to the park, a new book, a break from doing chores, a special treat)

I will make sure my child is in bed on time. and the alarm clock is set for A.M.

I will find a relative, friend or neighbor who can take my child to school if I can't make it.

I will try to set up medical and dental appointments for weekdays after school.
SUN afterschool: Please join us in welcoming Mackenzie Taylor as our new extended day Coordinator. She has worked with SUN at Woodmere before and we are excited to see her in this new role.
Woodmere Pride Assembly: We were proud to recognize so many amazing student this Friday. Every month Woodmere gets together to celebrate student achievements.
Ms. Smith's class won the spirit stick this month for
🐬spirit and positive behavior during the assembly.🐬
Ms. Bassaloff's & Ms. Melissa's class shared the honor
🥇BEST ATTENDANCE in December🥇
⭐The first Shining stars of the year will be announced on 1/11⭐
Parent Coffee: Please join us for this Friday's Parent Coffee to start thinking about college readiness. John Valley, our guest speaker will be from Oregon saving plan and will be talking to families about oregon college savings plans and other financial considerations.
Next month, We will be talking about School climate and positive behavior support. Jennifer from OHSU's nutrition program will also be there to talk about cooking with kids.
---
12.3.18 Woodmere Bulletin
Dear Families,
Often during this time of year, student attendance begins to drop. We miss your students when they are not here, and more importantly, we don't want them to fall behind their peers. Our teachers will be here teaching every day through December 14th. Please make sure your child is present each day as well to receive the gift of Education!
Have a HAPPY and SAFE Winter Break!
🌟⭐🌟⭐🌟⭐🌟⭐🌟⭐🌟⭐🌟⭐🌟⭐🌟⭐🌟⭐🌟⭐🌟⭐🌟⭐🌟⭐🌟⭐🌟⭐🌟⭐🌟⭐🌟⭐🌟⭐🌟⭐🌟⭐🌟⭐🌟⭐
Shining Star
K- D'Andre, Mohave, Zainat, & Marcus
1st- Hassan & Naomi
2nd- Kayli & Sahil
3rd- Kensi, Brayden, & Ethan
4/5- Mustaf, Khoi, & Camila
Runner of the week: Kelsey T & Izaya
🌟⭐🌟⭐🌟⭐🌟⭐🌟⭐🌟⭐🌟⭐🌟⭐🌟⭐🌟⭐🌟⭐🌟⭐🌟⭐🌟⭐🌟⭐🌟⭐🌟⭐🌟⭐🌟⭐🌟⭐🌟⭐🌟⭐🌟⭐🌟⭐
♪♫♪♪♫♪♪♫♪♪♫♪♪♫♪♪♫♪♪♫♪♪♫♪♪♫♪♪♫♪♫♪♪♫♪♪♫♪♪♪♪♫♪♪♫♪♪♫♪♪♫♪♪♫♪♪♫♪♪♫Winter Concert♪♪♫♪♪♫♪♪♫♪♪♫♪♪♫♪♪♫♪♪♫♪♪♫♪♪♫♪♪♫♪♫♪♪♫♪♪♫♪♪♫♪♪♫♪♪♫♪♪♫♪♪♫♪♪♫♪♪♫
Students have been working hard getting ready for the winter concert. This concert with highlight our younger students in K-3. Upper grade students will be the headliners of our Spring concert this year with Seussical the Musical. Because of the large draw for concerts and the small size of our auditorium, student performers will go to classrooms when not on stage and join parents at the end of the concert for dinner.
❄❅❄❅❄❅❄❅❄❅❄❅❄❅❄❅❄❅❄❅❄❅❄❅❄❅❄❅❄❅❄❅❄❅❄❅
❄❅❄❅❄❅❄❅❄❅❄❅❄❅❄
❅❄❅❄❅❄
Inclement weather- School delay and closure information is relayed in a variety of ways:
you can opt in to receive texts by texting YES to 68453.

An automated phone call is sent to affected families (make sure your number is in the system.)

The district has a Twitter feed to relay closure, delay and emergency information. Follow @PPSConnect.

Information also is posted on the PPS website, submitted to the media, and posted on the

PPS Facebook page

.
❄❅❄❅❄❅❄❅❄❅❄❅❄❅❄❅❄❅❄❅❄❅❄❅❄❅❄❅❄❅❄❅❄❅❄❅
❄❅❄❅❄❅❄❅❄❅❄❅❄❅❄
❅❄❅❄❅❄
11.12.18
Woodmere Bulletin
Dear Families,
Next week is parent/teacher conferences. School will be closed all week. Teachers have completed conference reports and are looking forward to meeting to talk to you about what your students are learning during conferences November 19th and 20th. Conference times are posted outside each room. Come in or email teachers to sign for a time if you haven't already.
During conferences, please take time to stop by the cafeteria for our parent groups Used Book Sale. Families are also invited to complete a parent survey while in the building. Your feedback helps us to know where we can improve and helps us to prioritize our efforts to better support kids and families.
Woodmere is participating in the PPS attendance initiative, "Every Student, Every Day". Our goal is to decrease the number of students at our school who attend less than 90% of the time and thus are at risk of falling behind academically.
Our goal this year is to have 80% of Woodmere students with good attendance all year. During the first quarter of school, 77% of Woodmere students had good or acceptable attendance. Good attendance means missing no more than 2 days per month. This also means that we had 23% of students who were chronically or severely absent and were not here enough to participate fully with their classes.
At our Woodmere Pride assembly this week we will be recognizing 238 students for good attendance and 243 students for ontime arrival.
Please help us reach our attendance goal and help your child reach their dreams by making school attendance a priority for your family
🌟⭐🌟⭐🌟⭐🌟⭐🌟⭐🌟⭐🌟⭐🌟⭐🌟⭐🌟⭐🌟⭐🌟⭐
Shining Star
K- Adreian, Vivian, & Evelina
1st- Victor, Andrea, & Francisco
2nd- Jordan, Aylin, & Semira
3rd- Isaac & Jesse
4/5- Jasmin, Sanaa, &Jule
Runner of the week: Naomi L & Gram B.
🌟⭐🌟⭐🌟⭐🌟⭐🌟⭐🌟⭐🌟⭐🌟⭐🌟⭐🌟⭐🌟⭐🌟⭐
Book Drive
We are putting together a book sale during conferences with our parent group. As a school, we know that kids who love books grow as readers. Help us to collect books by bringing in your gently loved (but maybe outgrown) books to the office.
---

9.15.18 Woodmere Bulletin
Dear Families:
School attendance is very important. Did you know:
Students who miss 10% of the school year or 17 days throughout the year excused or unexcused are considered chronically absent

Missing 10% or more of the school year can make it harder to learn to read

When students reduce absences, they make greater academic gains
Last year, 13.8% of Woodmere students were chronically absent. We are working to decrease that number this year and in the years to come by providing outreach, school wide attendance awareness, and resources to students and families. If you have questions about your child's attendance, please reach out to our counselors Ms. Louise or Ms. Sanborn at 503-916-6373
Shining Star
1st- Nathan, Londell, & Leilani
2nd- Anthony & Alden
3rd- Martin, Sarahi, & Gram
4/5- Brady, Jack & Daniela
Runner of the week: Julie and Vivian
Drills: Each month students practice response to emergencies. In September, students across PPS take part in both a fire drill and a lockdown drill. This week we will be having our first lockdown drill, so we are clear on what we will do in the event of actual emergency.
Safety: The SafeOregon Tip line aims to increase student safety.
In keeping with our commitment to student safety, last October PPS joined school districts across the state in using the SafeOregon Tip Line.
SafeOregon was funded by the Oregon Legislature as part of a statewide effort to improve school safety. It provides a secure means for anyone to anonymously report suspicious or imminently unsafe situations, such as threats of violence, fights, drugs and alcohol, weapons, bullying, harassment, intimidation or self-harm. Anyone, from students to parents to community members, can access the system in a variety of ways, including:
The "Report unsafe behavior" button found on every PPS school's website

call/text (844-472-3367)

email to

tip@safeoregon.com

The mobile app that can be downloaded from your smartphone via iTunes or Google Play
Trained staff are available 24 hours a day, 365 days a year, to respond.
Please be sure to share this information with your friends and family. Remind your students: If you see or hear something, say something - immediately.
Let's work together to keep our community safe.
---
9.3.18
Woodmere Bulletin
Principals Notes:
We got off to a great start this school year. On Friday, we held our first Dolphin pride assembly. Each month, on the first Friday starting in October, we will be holding a dolphin pride assembly to recognize students modeling what it means to be Safe, Responsible, and Respectful at Woodmere. This will be a time for celebrating student achievement, attendance, and growth. This month, Ms. Walker's class was awarded the Dolphin Spirit stick in honor of their positive participation during the assembly as we reviewed common area expectations. Way to go room 39!
Runner of the week: Francisco Wahl
Mr. Stultz must have a had a hard time picking a Runner of the week. At recess there have been a group of students who have been running 7 laps each day. Let's keep up the pace!
Safety: In the event of an emergency, accurate and current contact information is vital. Every year, we send home registration forms for parents to update phone numbers, emergency contacts, and medical concerns. Please make sure that these get back to teachers or the office as quickly as possible so we have accurate information.
Picture day: Picture day is coming up on September 25th. Many families find it easiest to purchase picture packages online https://my.lifetouch.com/mylifetouch/#/ . The photography company will take checks in the envelopes.
School Pay allows parents to pay for field trips, book fines and other school costs online using a debit or credit card. Parents can sign up at https://pps.schoolpay.com/ . Teresa will have chromebooks set up on Back to School night to help get families enrolled.
We love our volunteers!
If you are interested in volunteering during the school day or SUN don't forget to complete your background check at https://www.pps.net/Page/149 Background checks are good for three years and move with you from school to school with in PPS.
---
Summer at Woodmere!
Woodmere SUN runs a summer lunch program all summer long in our cafeteria. kids 1-18 can eat m-th free of charge. Lunch is available at Mt. Scott part on Fridays.
Kids can take part in arts and craft activities every day!.
OMSI planetarium show will be at Woodmere at 11:45 on June 27th.
Olive and Dingo's clown show will be at Woodmere at 11:45 on July 2nd
Woodmere SUN's summer camps begin on July 2nd
---
May 21, 2018
Woodmere Bulletin
Planning for next year has begun. Every year at this time schools begin to plan for classes and schedules for the next year. This often means that teacher placements are moved to accommodate class sizes and learning needs. The district looks at projected student numbers and allocates staffing based on student population.
The district is projecting a need for 3 kindergarten classrooms next year. We will also be moving back to 4th and 5th grade blends based on these projections. Several staff members have moved grade levels and as always shifts may occur over the summer that change who is teaching what.
As of now our grade level teams are as follows:
Kindergarten team :

Mr. Graham, Ms. Breen, & Ms Jones supported by Ms. Julie, Ms. Jill & Ms. Kathleen

1st grade team:

Ms. Bassaloff & Ms. Robertson

2nd grade team:

Ms. Smith & Ms. Zadoff

3rd grade team:

Ms. Walker & Ms. McEwan

4th/5th grade team:

Ms. Heins, Ms. Kinney, & Mr. Erickson. Ms.

Caitlin Holdren will be joining the team half time to support math instruction in the upper grades.
Focus Classrooms:

Ms Richman & Ms. Hanawalt
Mr. Stultz and Mr. Klee will continue to teach PE and music. Ms. Ross is planning on returning to our Library in the Fall.
Ms. Bergstrum will be retiring at the end of the year and leaving us for sunny Florida to be near her grandbabies. We will miss her as part of our team but wish her well in her next adventure. Ms Brod and her new teammate will continue to support students with specialized learning needs in the learning center.
Our counseling team, Ms. Louise & Ms. Sanborn remain the same. Ms. Clark will continue as our schools climate specialist and Ms. Loosemore will continue as our Instructional coach.
We will be sending out letters regarding class placements over the summer. Please look for our mailing in August.
Shining Stars
Rm 8 & 9: Naomi & JJ
Kinder: Dorian & Melanie
1st: Asher & Bella
2nd: Emily & Darwin
3rd: Armahni & Wil'Lon
4th: Eric & Zion & Sanaa
5th: Navontae & Kaylee
Top runners each week: James
SAFETY REMINDER : parking in the drop off zone creates a dangerous situation during drop off and pick up for students as cars start to drop off from the driving lanes when the the drop off zone is full. If you need to go into the building please park on side streets by the playground or across Duke.
---
April 15, 2018
Woodmere Bulletin
Principal' Notes: This past week our teachers opened their doors to other PPS staff to share their learning around Quality Teaching of English Learners. Our teachers have been working hard over the last three years, learning new ways to engage young learners in complex thinking activities and discussions. I am impressed by our teachers who work hard to challenge our students and by our students who step up to the challenge eagerly.
(NEW DATE: DUE TO RAIN FORECAST)DOLPHIN DASH: Remind students to wear their running shoes. Volunteers are needed Tuesday, April 23rd to cheer on runners, count tallies of laps.
Session 1: Grades K-1 run from 9:15 -9:45 a.m.

Session 2: Grades 2-3 run from 1:00 - 1:30 p.m.

Session 3: Grades 4-5 run from 10:00 - 10:30 a.m.
Jim in the GYM: As of the end of the 3rd quarter our students have run 7,500 miles. 126 students have earned a 25 mile t shirt. 26 students have earned a 50 mile golden pencil. 10 students have earn a 75 mile bracelet. 5 students have earned a gold medal by running over 100 miles. Hopefully we can reach the 10,000 mile mark by the end of the year. Keep up the good work!!!
Shining Stars
Rm 8 & 9: Joshua &Kenny
Kinder: Eva & Destiney
1st: Nyah & Nina
2nd: Kensie & Ben
3rd: Joseph & Denny
4th: Tony & Jaynene
5th: Shane & Ilyan
Gaga Gold winners: Jaquori
Top runners each week: Caleb
Social Skill of the Month: Perseverance
Letting kids learn, struggle, and even fail at age appropriate tasks helps them build grit and learn to work through challenges. Parents can help teach this skill by talking with students about challenges they have faced and overcome through hard work.

SAFETY REMINDER: This month we will be practicing in an Earthquake drill in all classrooms. Earthquake drill month is a good time to talk with your kids about their own emergency and personal family planning. We know that most injuries from earthquakes are caused by heavy items falling, this is why we duck, cover and hold on. looking for objects that could fall and injure family members, identifying and moving furniture that could block doors out of the room and any other potential hazards.
---
March 12, 2018- Woodmere Bulletin
Dear Woodmere Families –
On Wednesday, March 14th at 10:00, Woodmere students and staff will join all of Portland Public Schools by holding a Peace March to honor and support school safety in our community. Because many of our younger students are not as aware of the national events that have prompted this, we will be focusing our classroom discussions on topics of unity and school safety.
At 9:55, the fifth grader students will begin by leading the school in a march to the perimeter of the 100 mile track before forming a school wide circle where we will sing together. Community circles will then be held by grade level on the big field. (In the event of rain, classes may be returning indoors before beginning their circle discussion.)
You are invited to join in our Peace March. Please plan to sign in at the office by 9:45 to join your child's classroom. We will be encouraging students to wear Woodmere shirts or sweatshirts if they have them and ask families to do the same.
-Woodmere Staff
NEW TREE PLANTING DATE! Rescheduled after our unfortunately timed snow. The groups and times will stay the same as the original date:
9am-10am: 3rd grade and 1st grade
10:15am-11:15am: 5th grade and kindergarten
1pm-2pm: 4th grade and 2nd grade
Hopefully all of our volunteers can still join us!
Join us for the Parent Coffee: Thursday March 22nd at 2:00
Our world is not always easy for our children to understand and can make for some very difficult conversations for parents. Join Ms. Louise who will be sharing some ideas on how to talk to children about hard topics on Thursday March 22nd.
Talent Show
Hello Woodmere families!
We will once again be having a talent show! Tryouts will be on Thursday, April 12th, after school. Permission slips will go home the week before. This has been a very popular even in the past. So this year, we are actually planning an evening performance, too! We're hoping that more families will be able to attend. It will be on Thursday, May 3rd, at 6:00.
Shining Stars
Rm 8 & 9: Isabelle & Charlie
Kinder: Naomi & Owen
1st: Minh & Aiden
2nd: Yana & Kansie
3rd: Shawn & Lily
4th: Ameia & Briana
5th: Aayan & Chloe
Gaga Gold winners: Jamari (3rd grade)
Top runners each week: Ziba (3rd grade)
Way to go runners!
104 students are more than a quarter of the way to 100 Miles.
Keep up the hard work
---
Feb 27th 2018-Woodmere Bulletin
Principal's Notes
The snow days made for some chaos but everyone was so respectful and easygoing about the changes to schedules and routines. I was impressed by how many people jumped in to help out their neighbors with pick up and snowday care for kids. Way to go Woodmere community!
We are working with Parks and Rec to reschedule our tree planting date. Fingers crossed that there are no more snow days. Thank you to all our volunteers for being flexible and we hope we will see you on our new date.
Math Night was a big success with 110 students and parents coming to play games that promote mathematical thinking. Games make learning fun and help us to build long term memory for math facts and number sense .
Social Skill of the Month: Growth Mindset
In March , Woodmere students will be learning about Growth Mindset. All classes will be reading Your Fantastic Elastic Brain to learn how to develop a growth mindset. There are many strategies for changing our personal mindset about learning. A growth mindset helps students to value hard work over talent and to recognize that learning is a process we all take part in.
Growth Mindset<-------------------------> Fixed Mindset
I can learn anything if I work at it <-------->I'm just not good at….
I like to try new things <--------------> I stick to what I know
Challenges help me grow <------->I get frustrated when things are hard
Help us Celebrate our Classified staff! :Woodmere is lucky to have so many caring adults supporting our classrooms and families. Take time the week of March 5th -9th to say thank you to one or all of them. Notes, Flowers and artwork from kids are a great way to let them know you see what they do for your child each day. Custodians, Secretaries, Educational Assistance, Paraeducators, and our Cafeteria play such a big role in making Woodmere a welcoming and supportive place for kids, often going beyond their job description to make sure that every kids is safe and supported.
Shining Stars
Rm 8 & 9: Leon & Jordan
Kinder: Izayah & Simeon
1st: Lydia & Christopher
2nd: Aubrey & Jonathan
3rd: Lilia & Graeden
4th: Jayneene & Sierra
5th: Annie & Charlotte
Gaga Gold winners: Sergio (5th), Abigail (K) , Aiden (1st)
Top runners each week:
Annie (5th grade)
Khoi (4th grade)
Sophia (4th grade)
Way to go runners!
4 students have reached their 100 mile goal. 3 have reached 75 miles so far and another 18 have run more than 50 miles so far this year. Keep up the hard work
---
February 8,2018- Woodmere Bulletin
We are trying a new format. Please, Let us know what you think https://goo.gl/forms/gbzJCyErB2gzFhUa2
Principal's Notes
With the beautiful weather we have been having, more students are walking to school. Mr Stultz and the safety patrol wanted to remind everyone how important it is for kids to cross only at the cross walks on Duke where safety patrol is stationed.. The safety patrol's bright flags and vests are there to make student crossings more visible to drivers. Parents can help out by walking with your child when possible or reviewing their route to review pedestrian safety.
Social Skill of the Month: Gratitude
In February, we are learning the social skill of being grateful and expressing gratitude. Classes are reading The Giving Tree with their teachers. 'By learning about gratitude helps kids become sensitive to the feelings of others and develop empathy' says Barbara Lewis, author of What Do You Stand For? For Kids (Free Spirit Publishing, 2005). Grateful kids look outside their one-person universe and understand that their parents and other people do things for them -- prepare dinner, dole out hugs, buy toys.
Family Math Game night
Join us for fun math focused games on February 15th. Woodmere staff will be hosting games for families to play together in many of the classrooms. Playing games is a great way to help children apply and build math skills, and coming together for a night of games and a meal together is fun for everyone.
In School! On Time! Everyday!
Since winter break average daily attendance has been improving despite the flu that has been going around. January attendance awards went out on tuesday and 168 students got a new silver dog tag to add to their swag tags collection. 214 students were recognized for being starting the morning on time throughout January and got to add a thumbs up charm to their collection.
Shining Stars
Rm 8 & 9: Oscar & Martin
Kinder: Winter & Da'Mophee
1st: Charlene & Kahlia
2nd: Layla & Derek
3rd: Ziba & Julie
4th: Doneven & Sanaa
5th: Joellinz & Devontae
Gaga Gold: Brian W.
Runner of the week: Jennifer C
Remember that running club is on Wednesday morning from 7:50-8:36. Currently, we have around 40 students coming each week.
---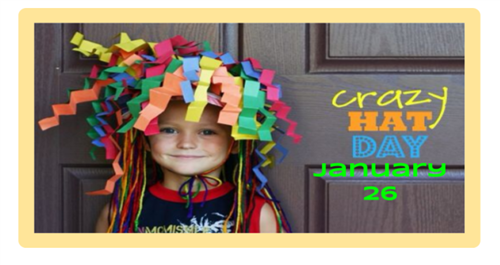 ---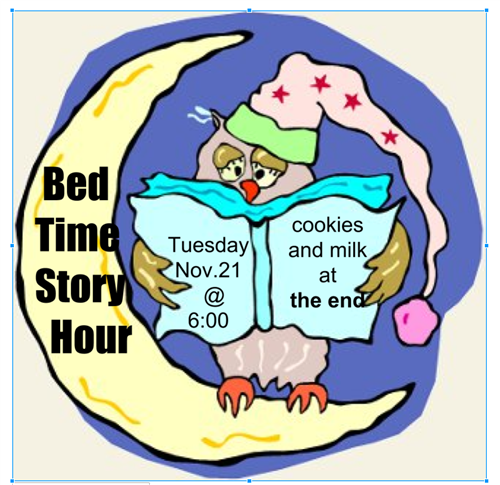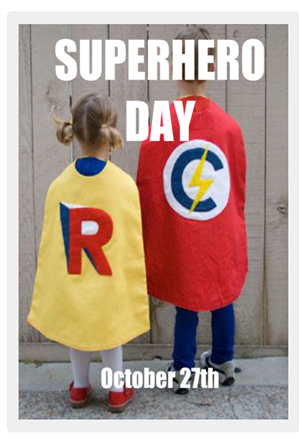 ---

PTO will be showing a
Friday September 15th
5:30
---
September 21st
5:30 PM