Welcome!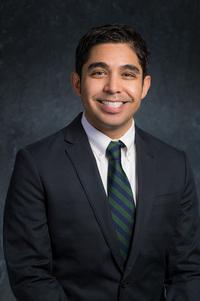 Principal Isaac Cardona
I am thankful that I get to continue working with the students, staff, and community at Jason Lee Elementary, and I am honored that I get to do so as Jason Lee's continuing principal. This is my third year in the role of Principal, and my fourth year at Jason Lee. I love working with the students, staff, and parents at Jason Lee and I hope to do so for years to come.
I originally began my teaching career in Houston, Texas, teaching 7th grade English/Language Arts, but I have had the pleasure of serving in a variety of roles since that time. I have been an instructional coach, working to coach and develop new teachers, a Dean of Students, Executive Director of an Oregon non-profit, and most recently I served as the Assistant Principal of Jason Lee K-8.
My wife, a Portland native, and I have worked as educators for over a decade, working in schools throughout Texas, Oklahoma, Oregon, and in Taipei, Taiwan. We have two sons, who are 2 and 4, and we are excited that we get to raise them in this wonderful city. I'm originally from New Mexico, where I graduated with degrees in Criminology and English, and I hold a Master's degree in Public School Administration from the Teacher's College at Columbia University in New York. As a first generation college student, I believe that there is nothing more important than a quality education.
If you're ever on campus, please feel free to stop by our parent / community room or pop in to the office to say, "hello." I love getting a chance to sit down to speak to parents and welcome you anytime. Our school and our community are a stronger place when we have the ability to work together.
Isaac G. Cardona
Principal
---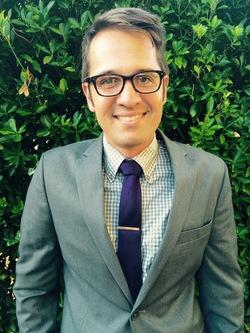 Assistant Principal Blake Robertson
Hello Jason Lee School students, families, and staff! I'm so happy to be returning to my third year at Lee. I'm enthusiastic to continue building great programs at Lee while finding new ways to make school the fun and supportive environment that it can be for all students. But, most of all, I'm
especially excited to continue growing the amazing connections I've found with students, families, and staff at Lee.
My wife, Miranda, and I have called Portland home for the past 13 years. We have two daughters, Abigail and Gwenyth, who are both PPS students at Astor School in North Portland. I was born and raised in Virginia. I served in the U.S. Peace Corps as an Environmental Educator. After moving to Portland and working as an animal keeper and youth mentor at the Oregon Zoo, I began my teaching career in PPS. As a teacher I taught in 3rd through 8th grade classrooms and supported school climate as a climate coach. When I'm not at school, you'll see my out on the spending time with my family, soccer field, playing music, or gardening.
The work I do is driven by a mission to create a caring and safe environment for all students while providing rich opportunities that allow them to reach their fullest potential. I look forward to our work together towards this goal and a successful school year this year at Lee. Should you need anything at all, then please do not hesitate to reach out to me at brobertson@pps.net.

Blake Robertson
Assistant Principal