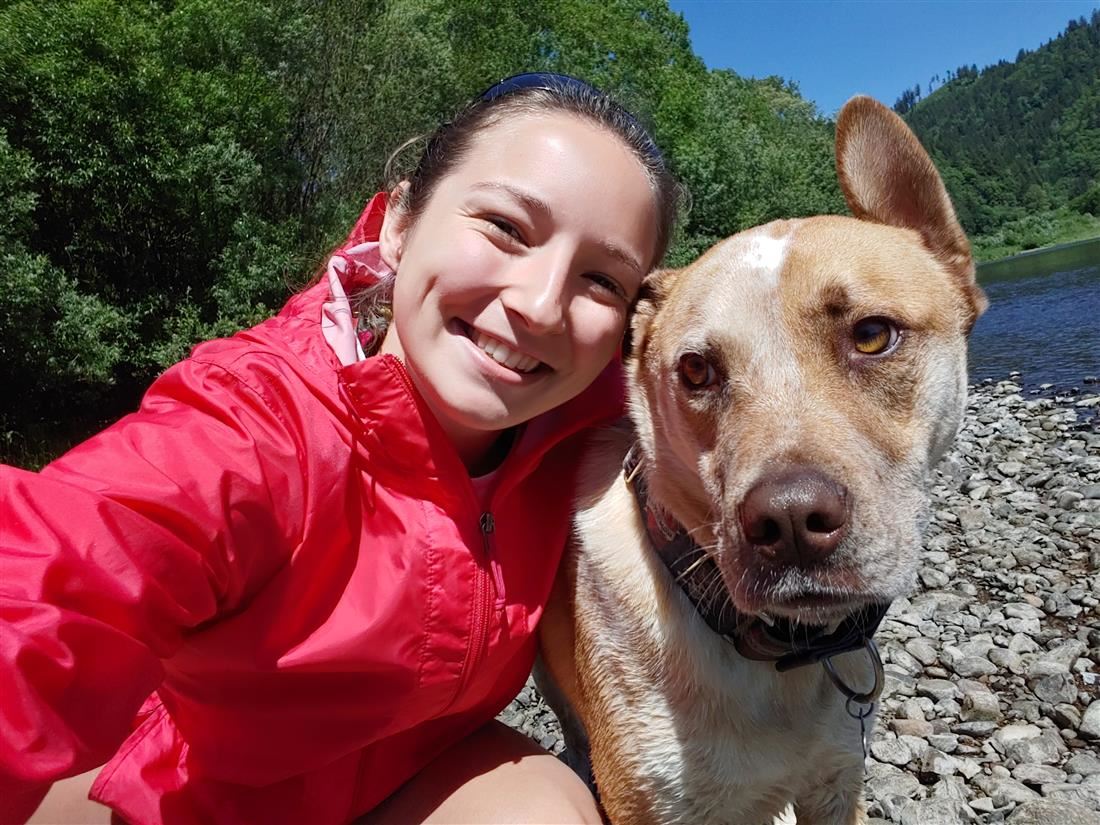 Phone:
Email:
Degrees and Certifications:
Raya Smith-Kindergarten

Hello, my name is Raya Smith, I am a kindergarten teacher at Rieke Elementary for the 2020-2021 school year. Ever since I was a young kid everyone always told me I should be a teacher, so going into college I knew that teaching was the path for me. I have had the pleasure to work in many grade levels and schools through Portland. Growing up in the Portland Public School system and now teaching in the same school I went to in the early 2000s is the dream that I never thought would become much more than a dream. Working with young minds and spirits of our future is a true joy, the biggest of which is seeing the look in your students face when they are learning something new or accomplishing something that they have been struggling with. This year might be a little different in the way we are able to teach and interact with our students but by no means does that make it any less important, gratifying or fulfilling for use as educators in their journey to success.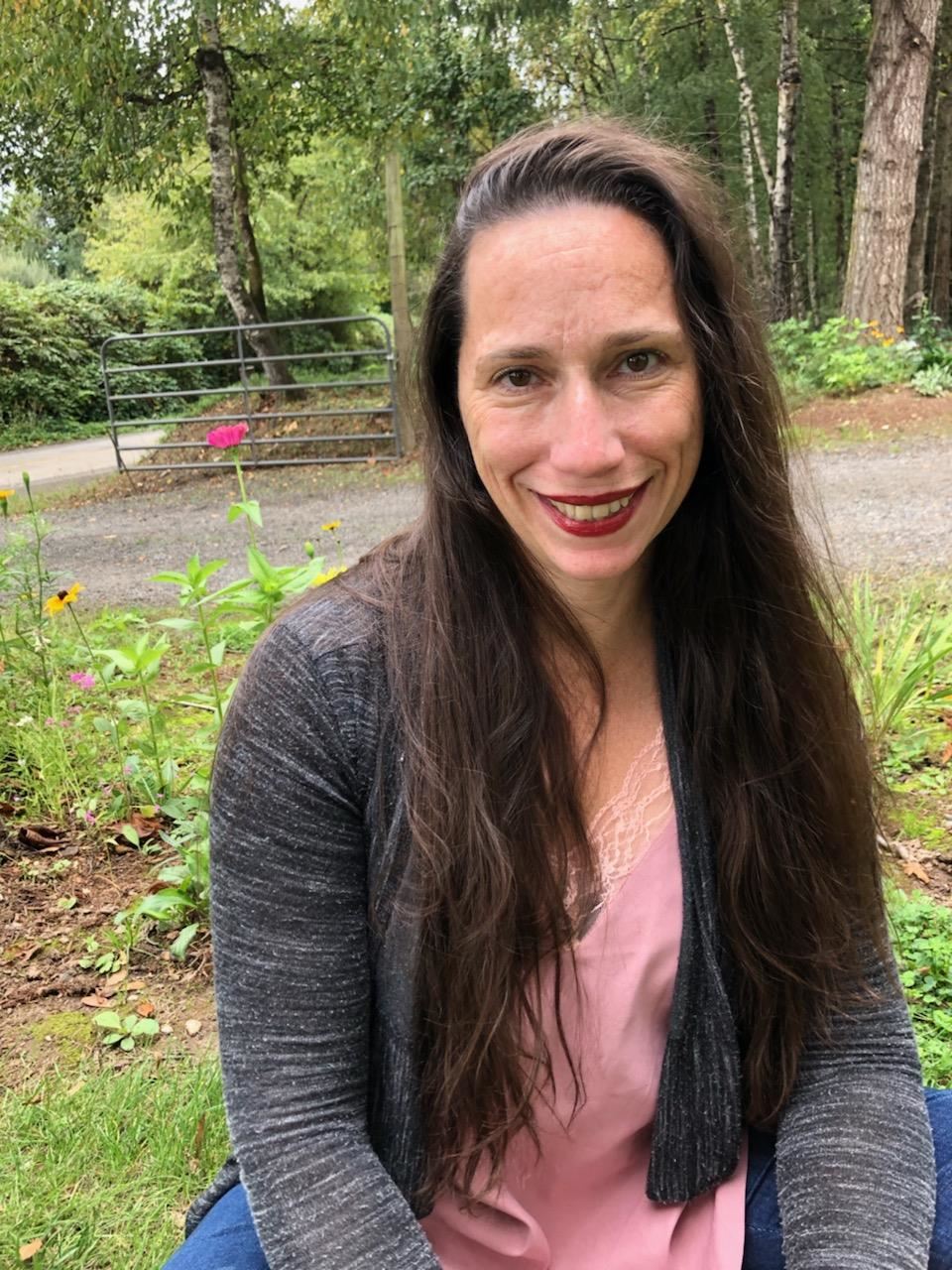 Phone:
Email:
Degrees and Certifications:
Julianne Reddekopp-Kindergarten

My name is Julianne Reddekopp and I have had the privilege of teaching students in the Portland Public School District for almost twenty years. I taught first grade and kindergarten students at Humboldt School for ten years and this is my tenth year teaching kindergarten students here at Mary Rieke Elementary School. Kindergarten is such an exciting time for children, parents and teachers. For each student, an amazing amount of change and growth occurs in one short year. I treasure that I get to witness this wonderful transformation each year.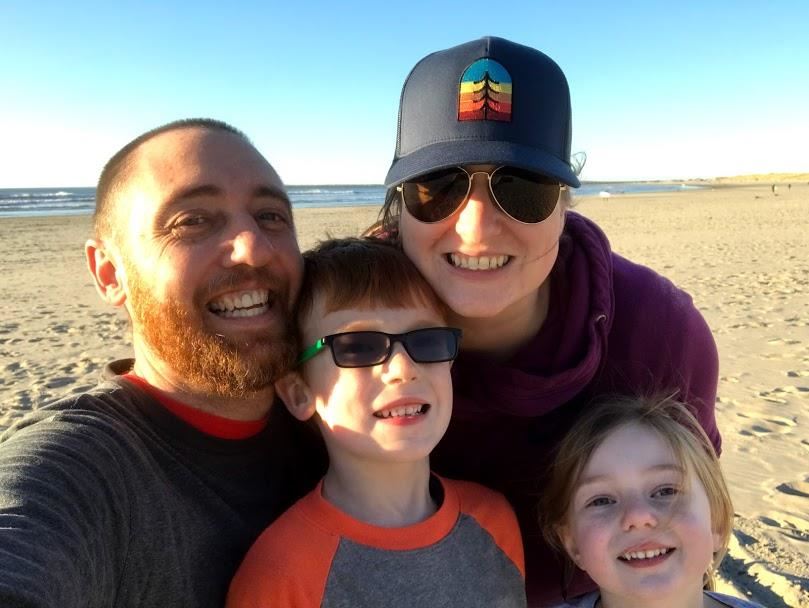 Phone:
Email:
Degrees and Certifications:
Mr.

Michael Plein-5th grade

Why do I do the work I do? The main reason is because I love learning and I want to help the students in my class develop a lifelong love of learning. So much perspective and understanding can be gained through learning. Not only that, but learning is empowering. It can build confidence and lead to new opportunities. I want my students to have the chance to see how big the world can be, and how many possibilities await them.

Another reason I became a teacher was to pass on my love of school. School can be a hard place for many students. We ask a lot of them and don't always give much in return. I grew up in a community that valued education and created environments where I was challenged and engaged. Because of this, I found school to be a positive place. The fact is, students have to be here, and my job is to make school an engaging, challenging and positive place so that students WANT to be here.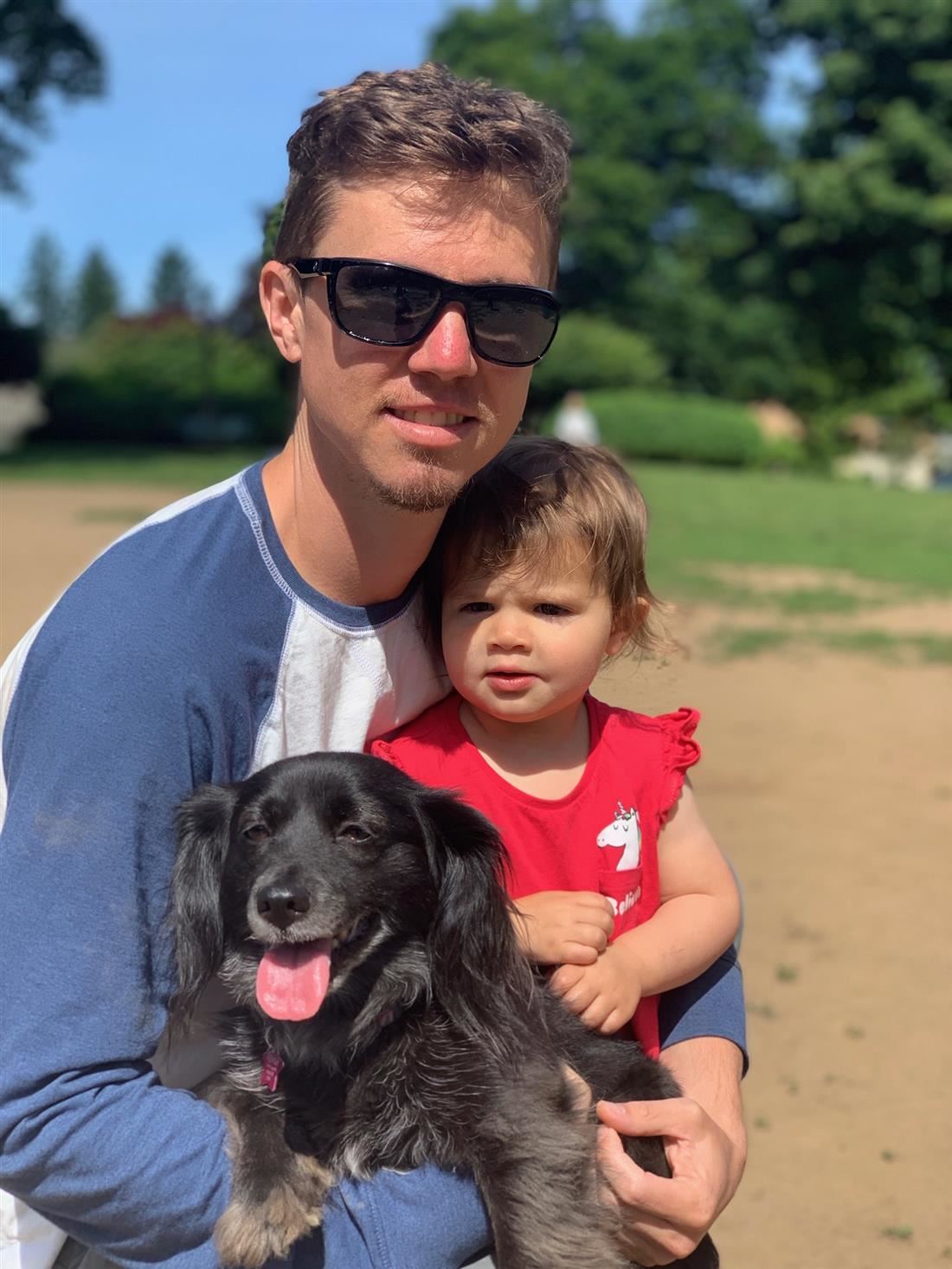 Phone:
Email:
Degrees and Certifications:
Sean Pollock-5th Grade

I was born and raised in South East Portland, Oregon and am a product of Portland Public Schools! I love Portland and feel very fortunate to live here. My wife, Meytal and I had our first child, Tsufi, in August 2017. We also have a cute little dog named Penny. Two years ago we moved from South East Portland to South West Portland. I am much closer to Rieke now!

I attended the University of Oregon for my bachelor's degree and later attended Concordia University for my Master's Degree in Education. I have lived and taught English, along with other subjects in Taiwan, Israel (where my wife, Meytal, is from) and Australia. Portland is my home and I'm happy to be back here working at Rieke!

I started teaching English as a second language when I was 22 in Taiwan. There I came to the realization that I knew this was the profession for me. Teaching character and community building is a big reason I love teaching. If I can help students become productive, responsible and contributing members of society then I will feel successful. In addition to that I love the challenges and excitement that each day brings as an educator. I am thrilled to be teaching 3rd grade this year after teaching 5th for the past four years.

When not in the classroom I love to be in the outdoors: hiking, rafting, kayaking, nature photography ( here are my photos). I also am a big fan of Oregon sports, most notably the Trail Blazers and the Oregon Ducks Football.

Please feel free to contact me anytime. Email is best for me: spollock@pps.net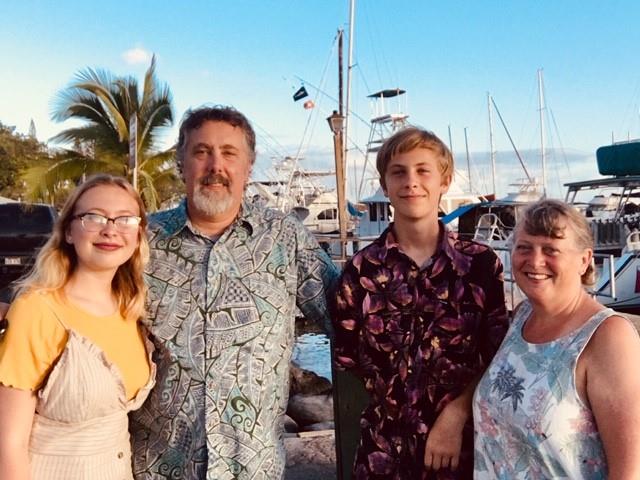 Phone:
Email:
Degrees and Certifications:
Jeff Sturges-4th grade

"What is amazing about being a teacher is that it fits my like an old shoe. My parents were both teachers, my sister is a teacher, my grandmother was a teacher...it's just in my DNA. When I work with students and hear them tell me and then show me that they understand what they are learning really reinforces their positive growth mindset. My role in the classroom is to foster that love of learning on all levels so that my students come to class each day with a great attitude about school and all that it offers."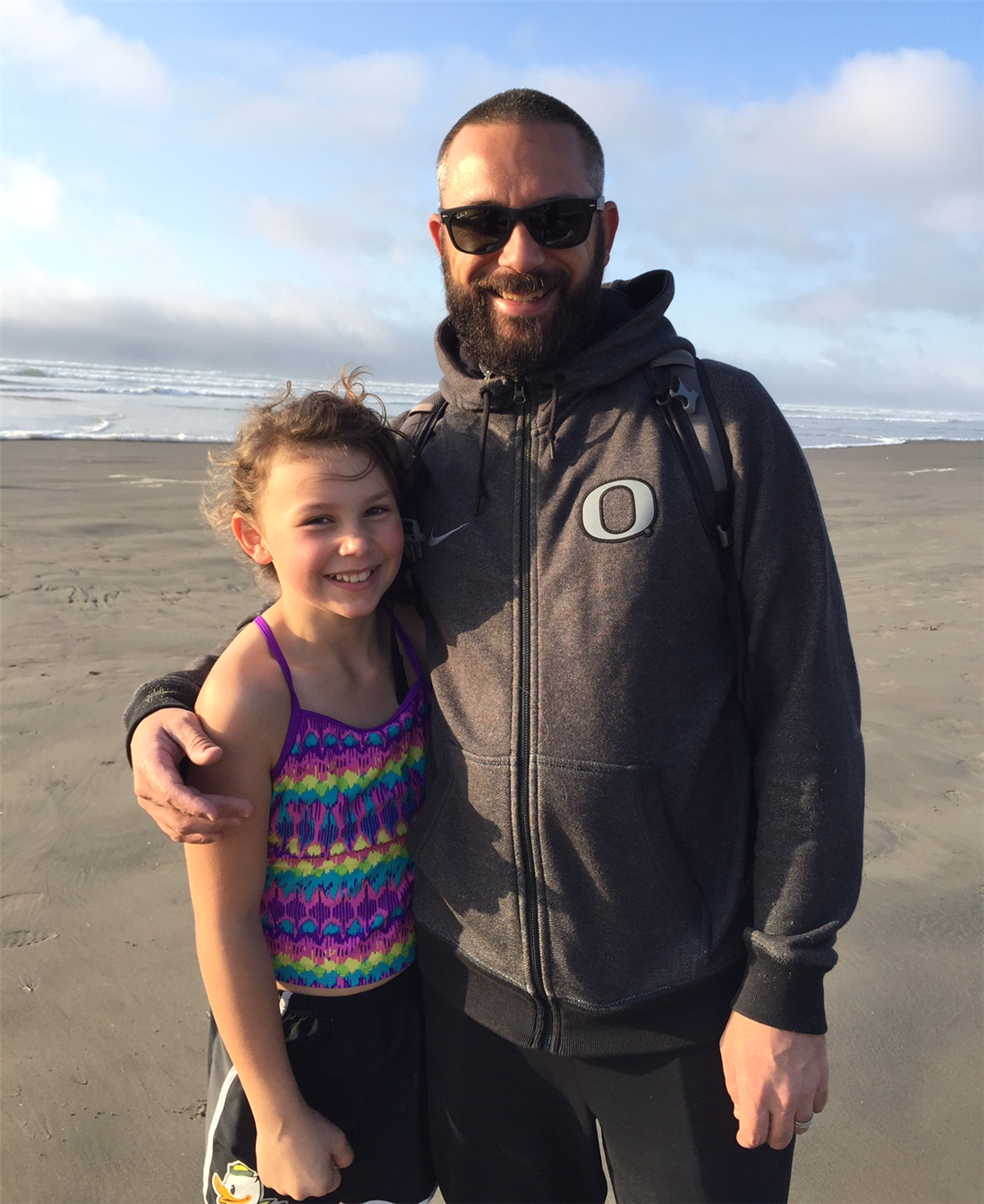 Phone:
Email:
Degrees and Certifications:
Brad Waters-4th Grade

I strive to make a difference in our community by forging a deep and lasting relationship with each student. Teaching is fulfilling, rewarding, and I take pride in my work with young people. I believe that all students are capable of success in a myriad of different ways. My main goal is to foster a passion for exploring and learning while developing critical thinking skills. I want my students to know that I care about each of them; and I value their diverse experiences. Students might not remember everything that I taught, but I hope they will remember how I made them feel.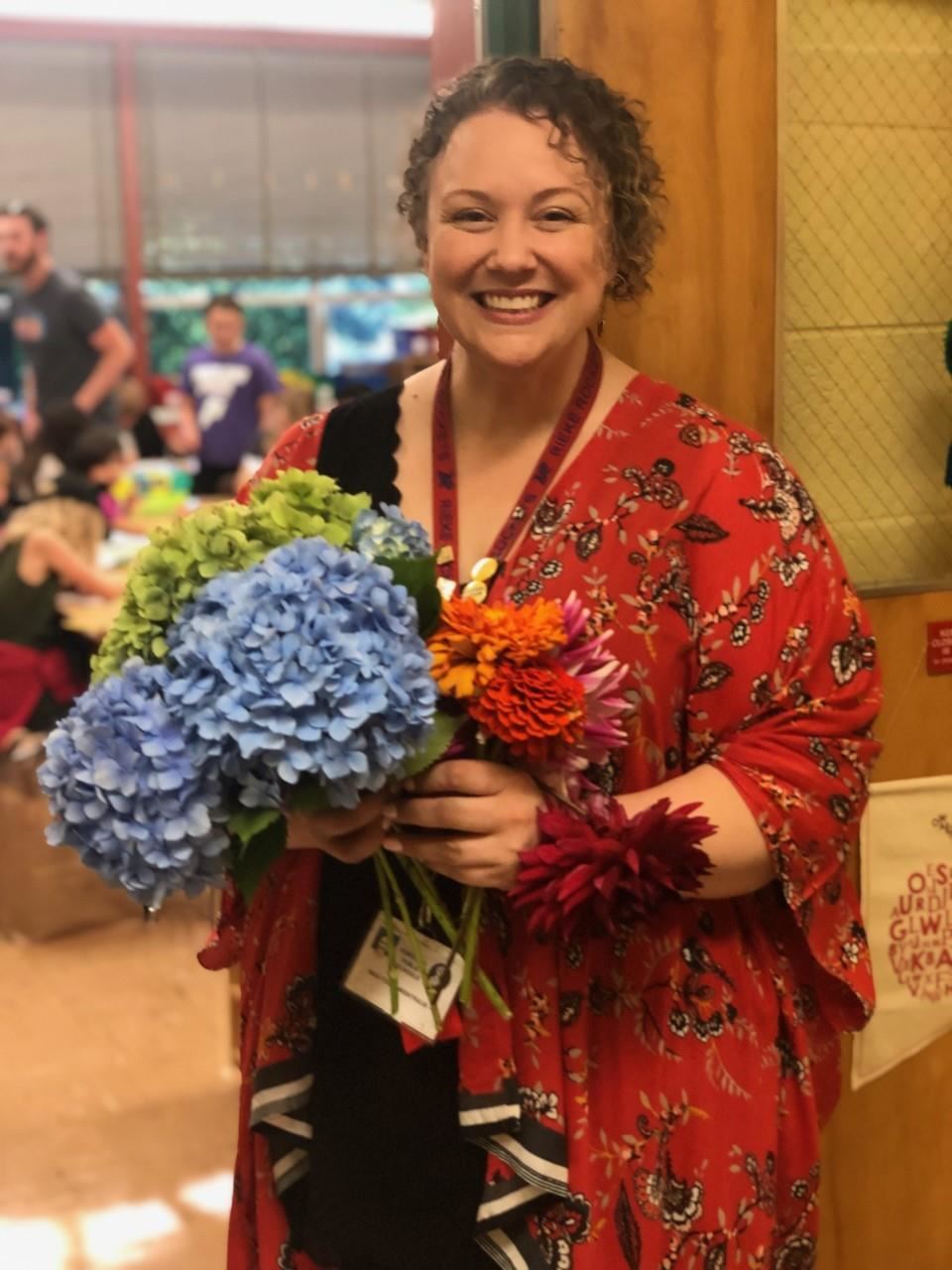 Phone:
Email:
Degrees and Certifications:
Maia Foley-Weintraub-3rd grade

My name is Maia Foley-Weintraub, and I am a mother of a 2-year-old. I grew up in NE Portland, and after high school I moved to San Diego where I got my BA degree at San Diego State University. In 2005 I moved back to Portland to pursue my MAT (Masters in Teaching) at Concordia University. 2019-2020 will be my 13th year teaching 3rd grade students! I consider myself lucky, because I have been a Rieke Rocket Crew Member since I started teaching. As an educator, I strive to inspire my students. I believe in the importance of building an environment for students in which they are encouraged to ask questions and share their opinions, and they feel safe doing so. I teach my students to value each other's differences, consider multiple perspectives, and make sure everyone's voice is heard.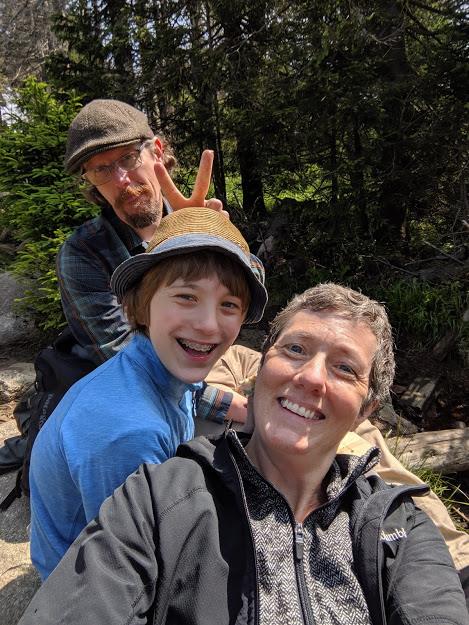 Phone:
Email:
Degrees and Certifications:
Kerrie Waymire-3rd Grade

I've been teaching at Rieke for 9 years, however, this wasn't my first career. I worked in banking and investments for a few years, before I realized I had no passion for that career. I am an educator because that's where my passion is.

Every day I get to laugh and learn with my students. I get to wonder and ask why with my students. I get to succeed and make mistakes with my students. I never know what thought or revelation they're going to have. Every day is something new and exciting.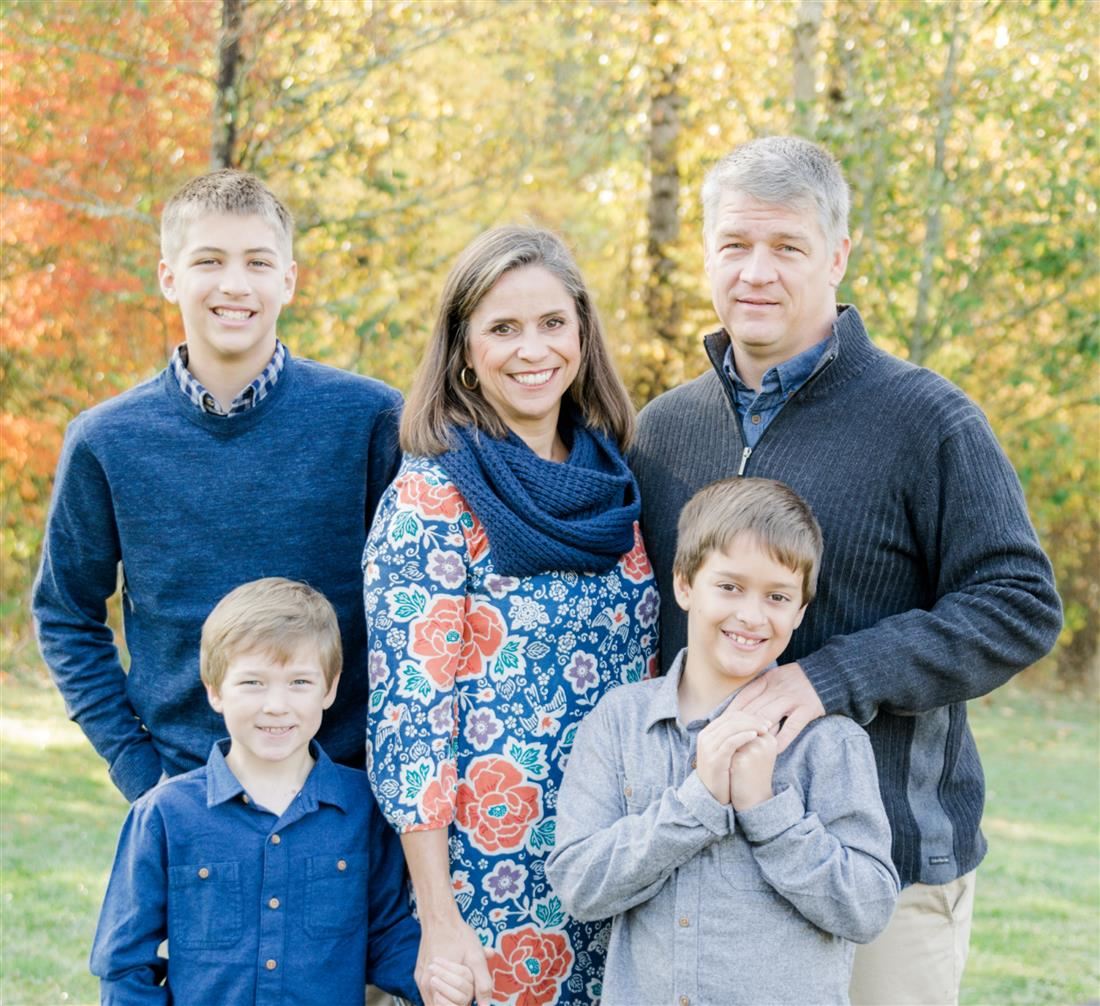 Phone:
Email:
Degrees and Certifications:
Jill Rebholz-2nd grade

Why do I teach? Growing up, school was always really hard for me. No matter how much effort I put in, I just never "got it", what-ever "it" was. I felt like a burden on my teachers, the butt of the other kids jokes, and an outsider. Finally in 5th grade I had an amazing teacher who wasn't as interested in reporting that I was failing, as she was interested in figuring out why I worked so hard but things never clicked for me. With her support and guidance, my parents were able to find a group of professionals who discovered that I am dylexic. With the help of that teacher, my life's path took a sharp turn. I spent the next three years paired with other amazing educators who specialized in my style of learning. For the first time in my life I felt like a learner! That is why I teach. I love building relationships with children and their families so I can better serve each of their individual needs, be it academic or social / emotional. I enjoy helping students figure out how they learn best. I am passionate about setting students up to be successful both inside the classroom and out in the big world. With these trusting relationships we can work on little things like how to properly hold a pencil to increase writing success, to big things like equity and social justice in the world around us. I teach because I believe in, love, and learn so much from the little people I work with every day.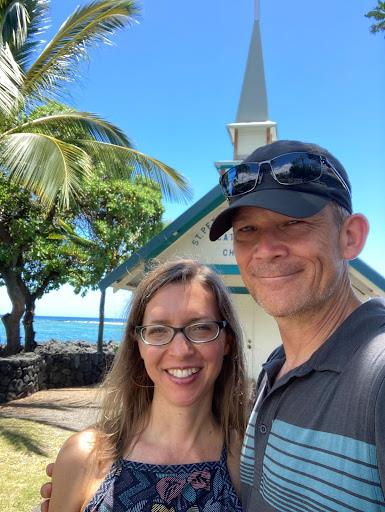 Phone:
Email:
Degrees and Certifications:
Mr.

Donald McKie-Grade 2

My name is Don McKie and I am excited to be part of the Rieke community! I have two grown children who attended Portland Public Schools in SW Portland. I have taught grades K through 4th, and I have enjoyed each grade I have taught.

I love teaching. I strive to create a place where each child feels they belong. I consider playfulness, joy, and laughter essential elements of a successful classroom community. I value curiosity, empowerment, and the ability to work through challenges. I work to create a caring community where students have the tools they need to solve problems, find answers, and express themselves. Each year is a journey we make together. By the end of the journey, my goal is that each student feels success.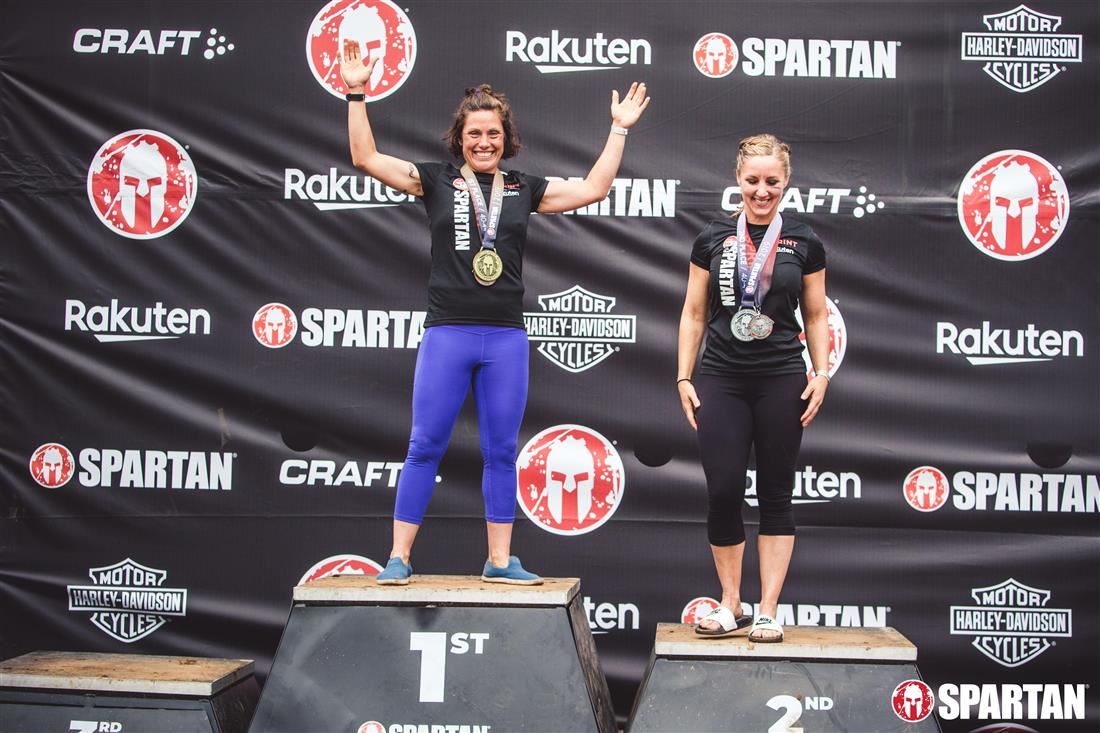 Phone:
Email:
Degrees and Certifications:
Valoree Lancaster-PE

I believe a high quality of life is a balance of healthy body, mind and spirit.

I do what I do because I want our youth to be happy, healthy, confident and courageous. When you know how to move your body, can challenge your mind and have the skills to take care of both-- you love yourself, and others.

I am proud of myself for my determination and perseverance.

I am proud of my students for their bravery and kindness.

Aspiration: To inspire youth to take care of themselves and each other.

What sustains me: The students I teach fill me with great hope for our future.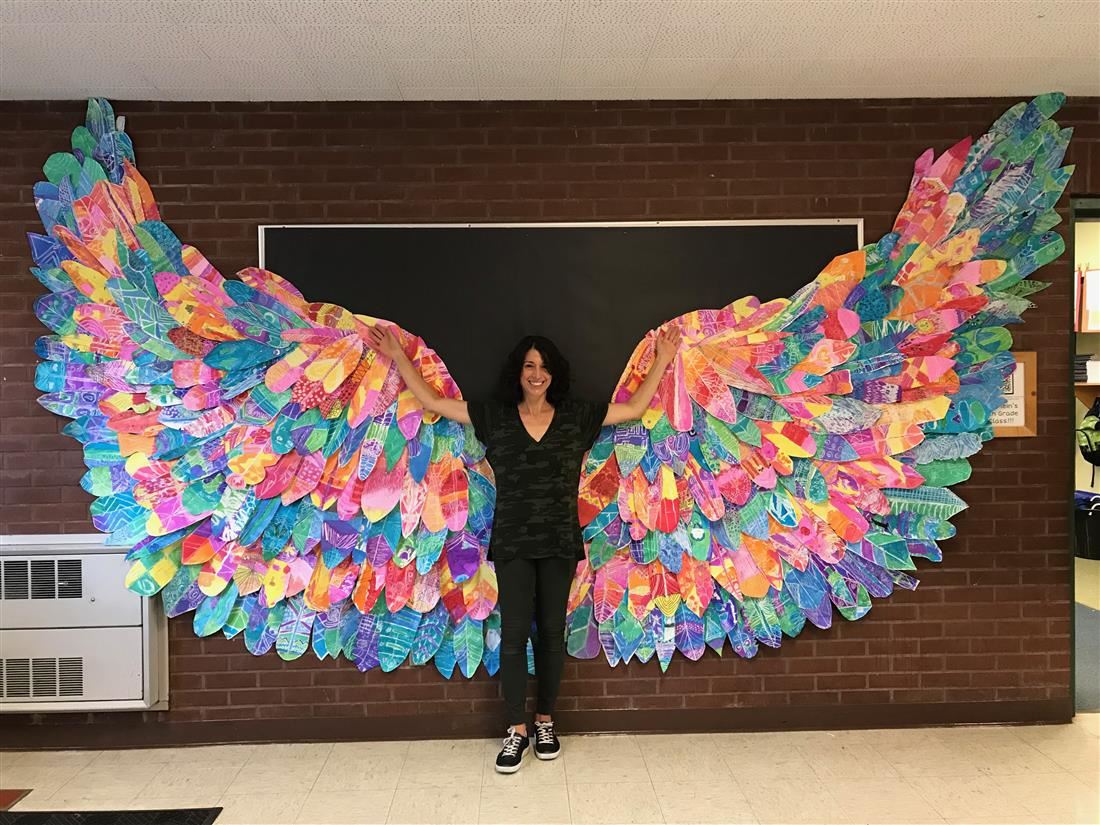 Phone:
Email:
Degrees and Certifications:
Jill MItchell-Art

I teach art to empower kids! From the very beginning of childhood development, kids learn they can change their world by making a mark on it. Through visual art, I want to help children learn to express themselves and gain a deeper understanding of other perspectives and cultures. Our students learn valuable skills through the arts to become leaders, creative thinkers, collaborators and hard workers.

When my students' eyes light up with excitement as they enter the art room, when I witness them persevere through challenges during the creative process then experience fulfillment in seeing the awesome things they create; that sustains me as a teacher.

The arts are uniquely human. Experience and participation in the arts makes us more humane. Students can develop empathy and imagine a better world. For all these reasons, I am proud to work with our young people; our future.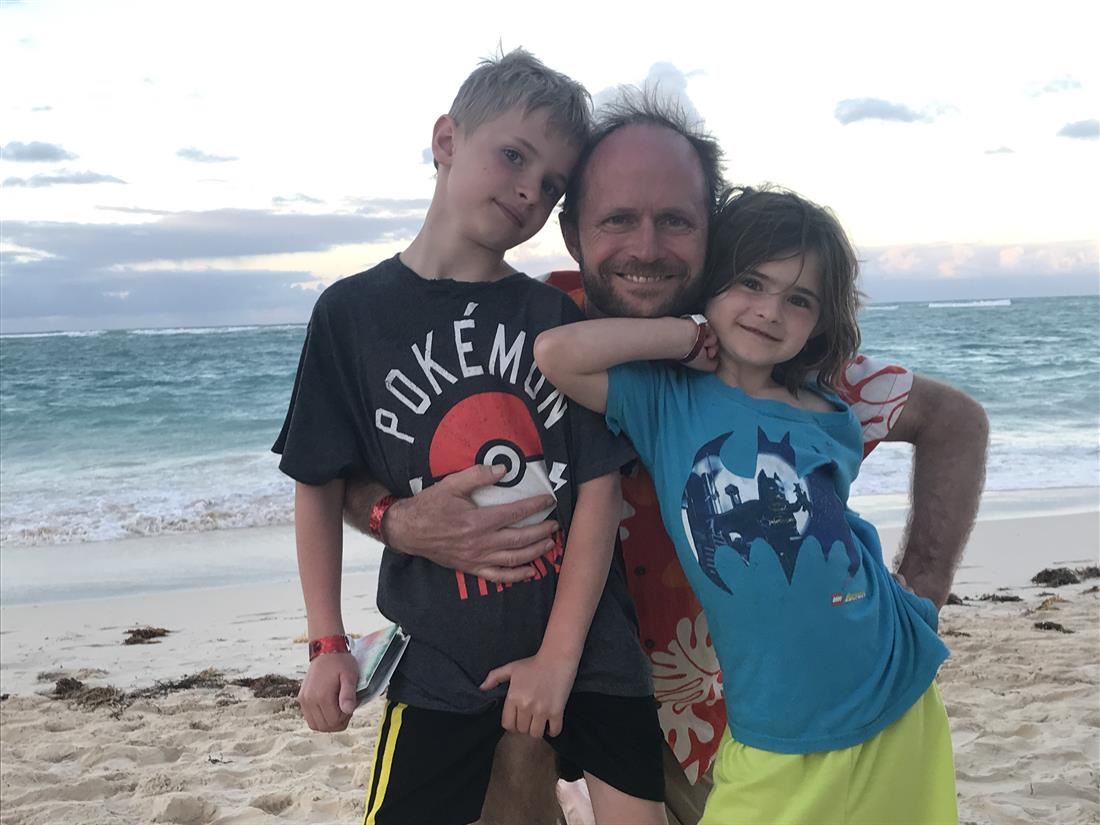 Phone:
Email:
Degrees and Certifications:
Jon Jeans-Principal

I come from a family of educators that I have learned from during my 28 years of teaching and leading. My grandfather was the professor of music at Brown University, my Uncle Dick Cheshire was a University President. Several other aunts and uncles have taught, including Aunt Johanna and Aunt Linda taught 1st and 2nd grade. My Uncle Lee was a Mr. Jeans PE teacher, my Uncle Bruce was a history teacher. My mom remains a dance teacher.

It is from this background that taught me the rewarding nature of giving your attention and efforts to impacting the lives of young people. I graduated from Princeton University and started my teaching career in kindergarten. I then taught grade 1-2-3 in Selma, Oregon before teaching middle school in Cave Junction. I moved to southern California and started a tutoring company working with students of all ages in all subjects. When I returned to Oregon I began teaching 5th grade at Chapman Elementary before moving into administration at East Sylvan and then Robert Gray.

I am thrilled to be the new Principal at Rieke. I have prepared my whole career for this opportunity to serve and lead. I live in the community. My wife Tara and I live with our 2 children and zoo of animals only 2 miles from Rieke. My children attend Capitol Hill Elementary.

I was a serious soccer player, playing 4 years division 1 soccer while also being part of the 1987 Under 19 national champion Union Lancers from New Jersey. I have returned to coaching in the past few years and with my new bionic knee I am starting to return to a more mobile state. I play guitar, banjo and am a songwriter, leading two original rock n roll bands, the Elastic Memory Band and FIR.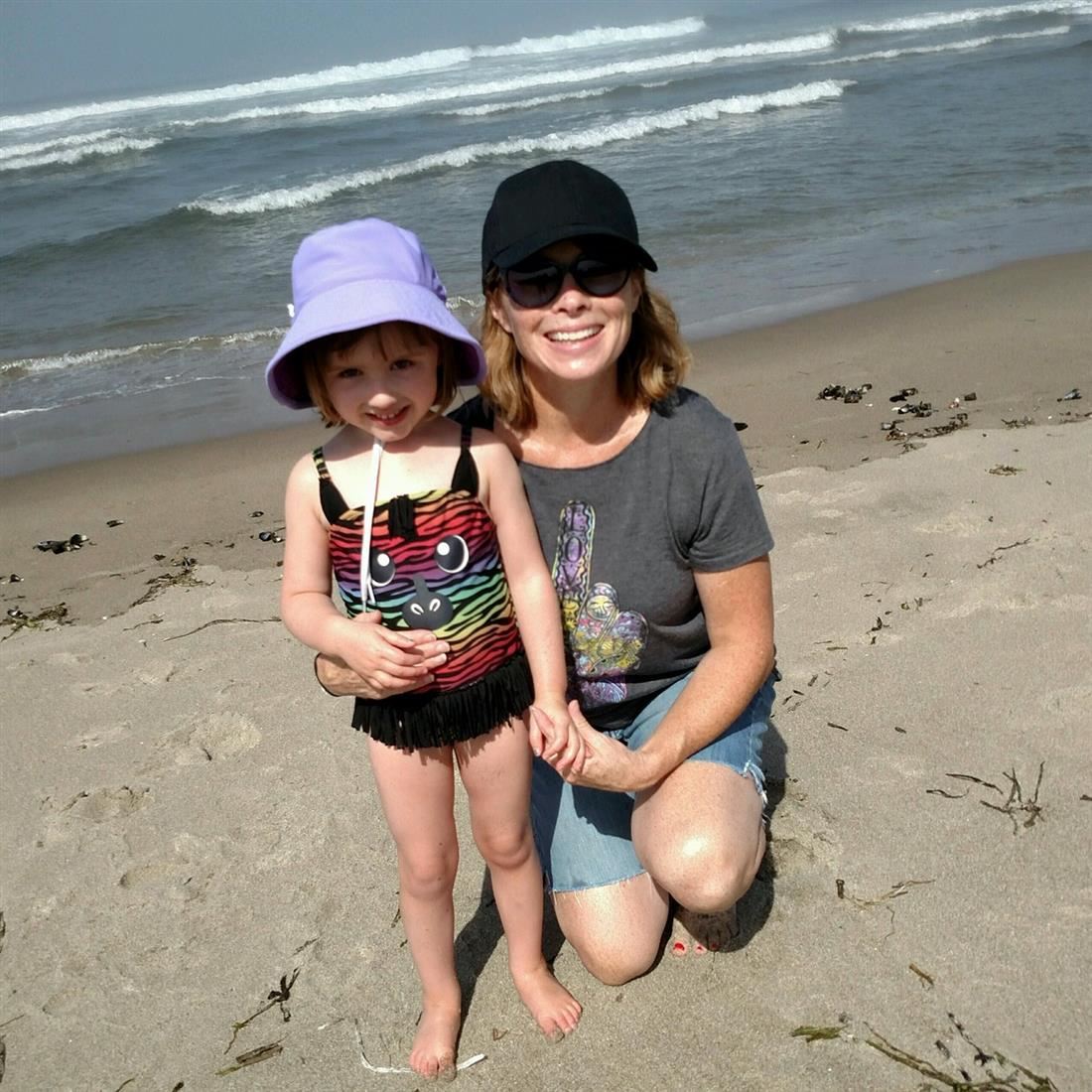 Phone:
Email:
Degrees and Certifications:
Julie Smith-1st grade

I love teaching. I especially love teaching at Rieke where children come to school eager and ready to learn, families are positive and supportive, and the staff rocks! I aspire to open children's eyes to new ideas and help them be their best selves academically, emotionally and socially. Rieke is my home away from home and the community is my extended family!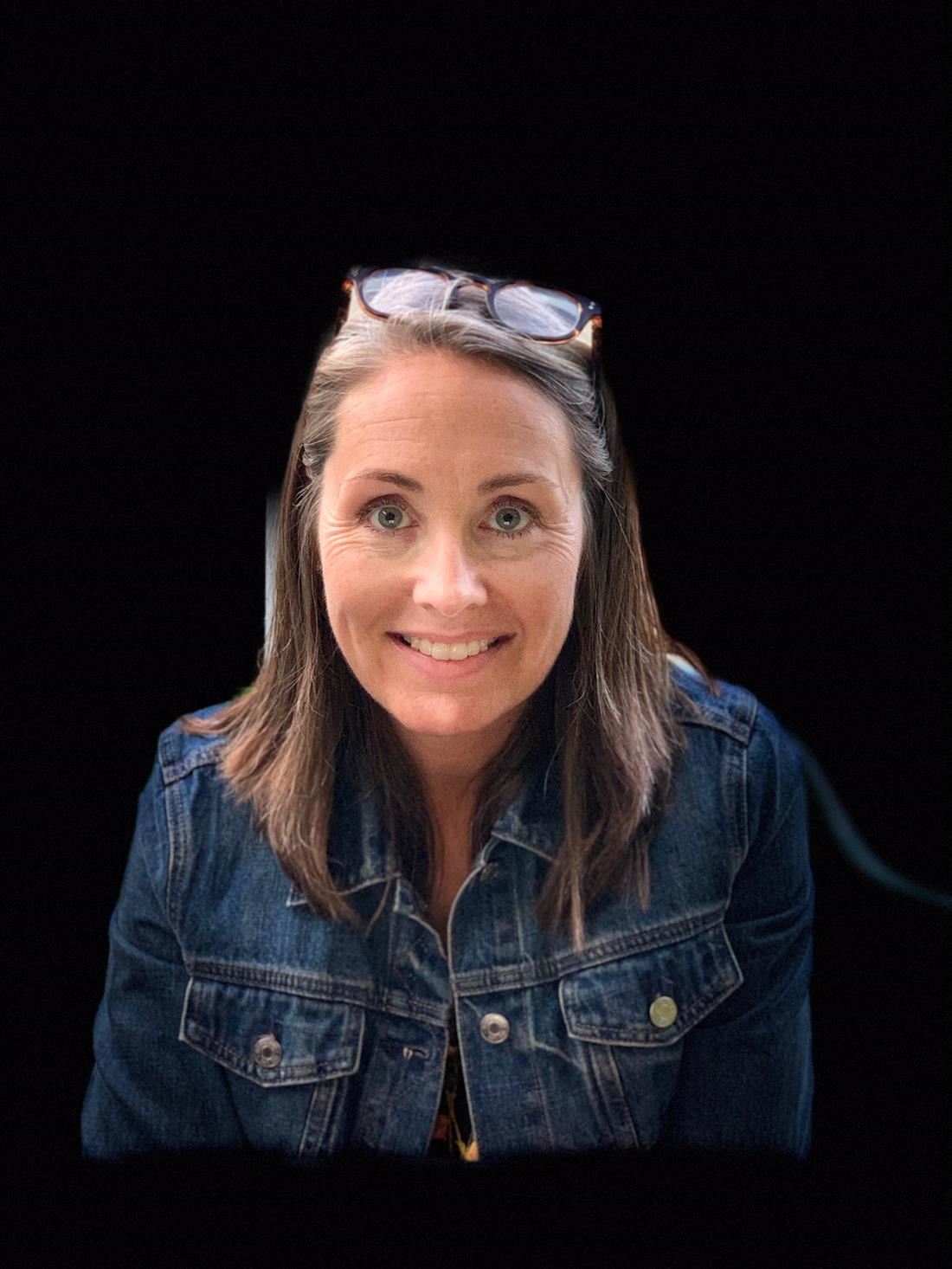 Phone:
Email:
Degrees and Certifications:
Alicia Baker-1st Grade

I teach because I love it.

I have always been a school person. Learning has been a lifelong passion. I was the kid who raised their hand all. the. time. I blurted the answers out in my enthusiasm. I relished homework. But becoming a teacher was not a straight line for me. I had graduated from college and lived some real life before I decided to go back to graduate school and make teaching and learning my full time profession. Once in the classroom, I felt like I had found my place.

Watching kids grow, academically and emotionally, is one of the most rewarding things I can imagine.

My own family, two boys and my husband, love to learn as well. We love to learn about new places and history so we travel to fun places. While we will not be physically travelling the world this year, we in Room 1 will be learning about new ideas and new concepts. We will be making new friends and new connections.

I teach because I love it and I'm so happy to be able to share that with your child and your family.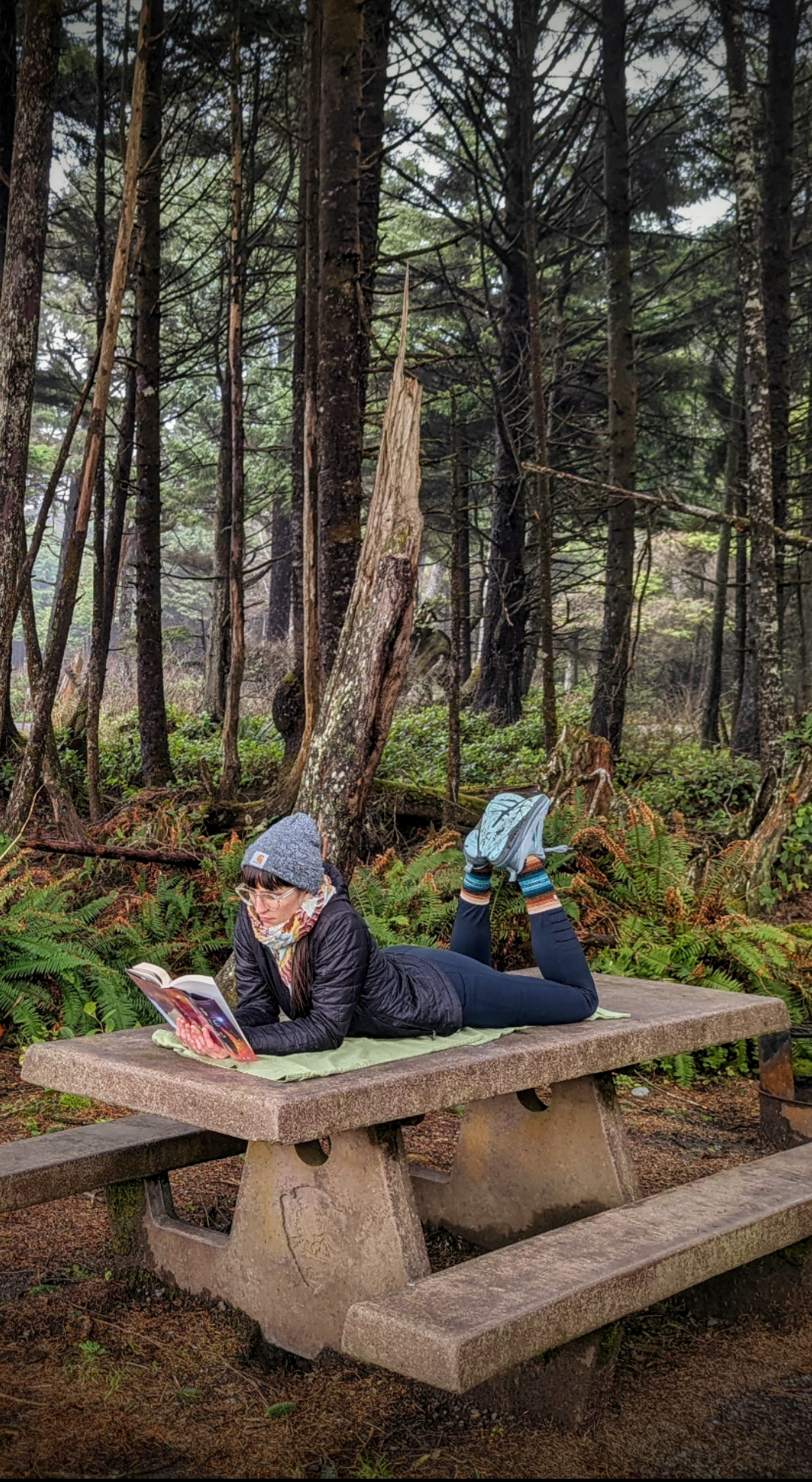 Phone:
Email:
Degrees and Certifications:
Ellen Pederson-Media Specialist

The world is overflowing with things to learn, and I love to help students navigate this abundance of knowledge as a library media specialist. As a child, I often found school boring and disconnected from the "real world." As an educator, I strive to keep learning engaging and relevant to our community. My goal is for all students to come out of our library empowered to wonder, ask, seek, and create... And to love reading.

While I am new to Portland, I've lived in the northwest nearly my entire life. (Hello from the upper left-hand corner of the map!) I have worked in education since 2016 with experience in 4th and 5th grade classrooms as well as school libraries. Outside of school you'll find me running, going on outdoor adventures, trying to keep my cat entertained, and -- of course -- reading.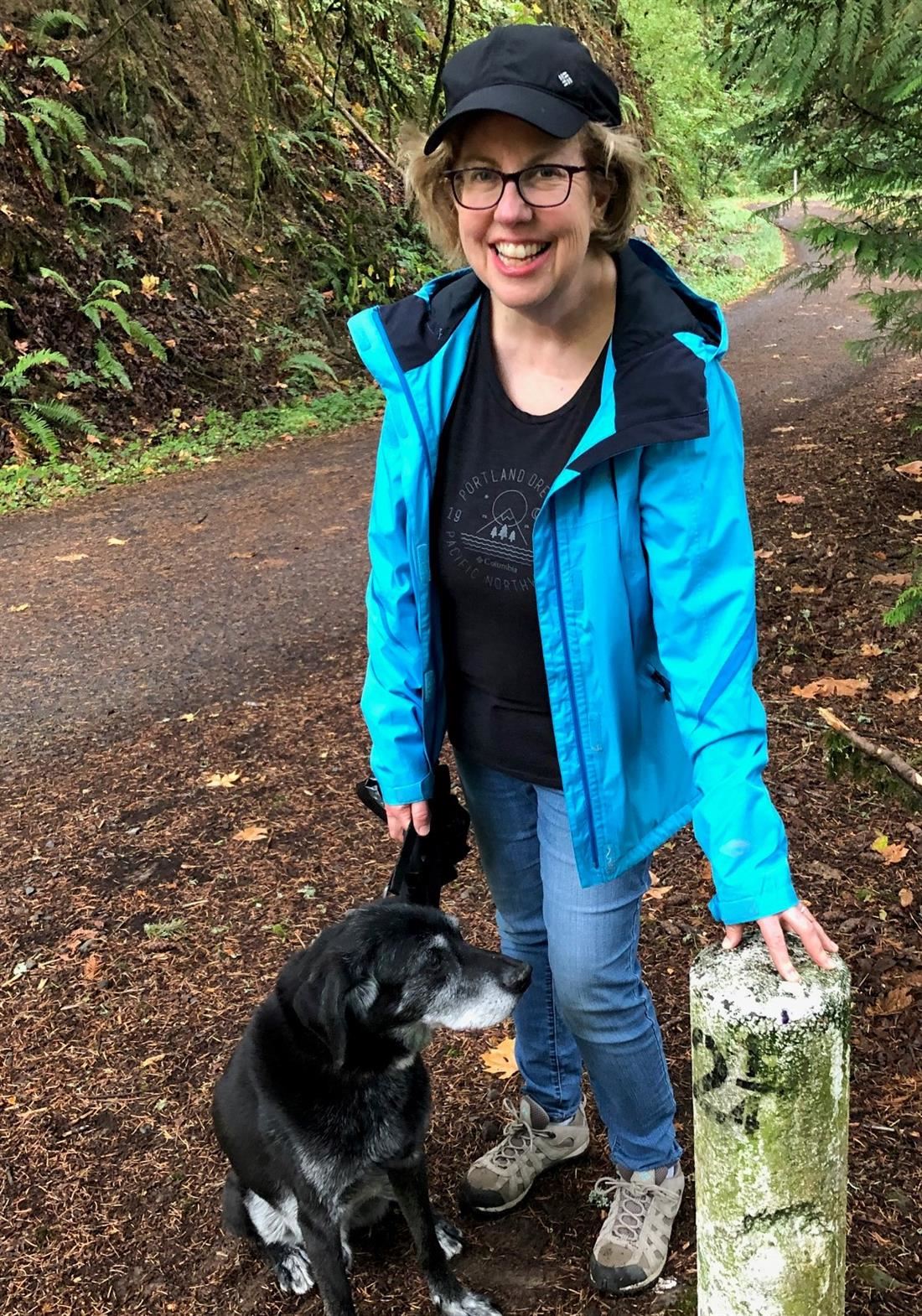 Phone:
Email:
Degrees and Certifications:
Janet Stearns-Gannet-Resource Room

Growing up in Portland I attended public schools in Beaverton and have enjoyed a satisfying career in Portland Public Schools working with pre-grade school and grade school kids with special needs.

My husband and I have been married for 27 years and have a daughter who recently graduated from college. When I am not at Rieke I love traveling with my family to other cities and foreign countries, learning about history, finding the local bookstores and visiting farmers markets. In Portland I have a wonderful life with family and friends, and some of our adventures include eating out at local restaurants, cooking together and going on hikes with our dog, Webster.

Rieke is a community of students who are eager to explore the world of learning with a caring and dedicated staff and supportive families. I am very thankful to be a part of this wonderful community.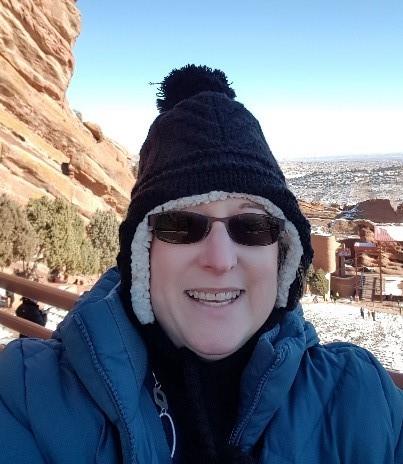 Phone:
Email:
Degrees and Certifications:
Betty Carter-Widyaratne-ESL

I am very fortunate to have grown up around other cultures and languages, and this created a desire to learn even more. My interest became cemented to turning this love of languages and cultures into teaching, when I taught EFL (English as a Foreign Language) in China. Over the decades, I've worked in many different PPS schools and programs ranging from a self-contained classroom of non-English speakers, to helping kids in groups attain English proficiency. I continue to do this work because seeing the dazzling sparkle in a child's eye when they understand something that they've been struggling with, still gives me the goose bumps.