Shop & Dine for Alameda
The PTA has set-up and manages many programs that allow you to easily support our school with your everyday shopping.

Scrip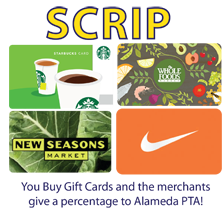 Scrip is a dollar-for-dollar exchange for gift cards and gift certificates. More than 70 local and national retailers and restaurants participate. Between 4% and 26% (depending on retailer) of the Scrip purchase amount is donated to the Alameda PTA. The PTA donates all Scrip proceeds to Alameda Elementary, which uses the funds for curriculum support, technology purchases, and staff professional development. Parents may purchase Scrip gift cards and gift certificates each week throughout the school year. Parent volunteers run the Scrip program, helping with weekly data entry, filling orders, copying fliers and order forms, and coordinating volunteers.
Download the SCRIP Release Form
Learn more about SCRIP (FAQ document)
---
Fred Meyer Rewards Card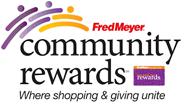 If you have Fred Meyer Rewards card, you may link it our school and help raise funds for Alameda PTA at no additional cost to you. You still keep your personal Fred Meyer Rewards. Fred Meyer will also donate to your charity of choice. To get started:

Create an online account (if you don't have one already) connected to your Fred Meyer Rewards Card, and

Follow the directions to link your account to Alameda School PTA.
Every time you shop at Fred Meyer and use your Rewards card, Alameda PTA will automatically get a contribution from Fred Meyer, at no additional cost to you.
---
Amazon Smile

Every time you purchase something off Amazon using the "smile" page, Alameda Elementary PTA gets a 0.5% contribution, a cost to Amazon merchants, not you. Please take a few minutes to sign up using the instructions below and be a proud supporter of the Alameda Elementary PTA today.
Go to www.smile.amazon.com
Type in "Alameda Elem PTA" to select your organization

Click search

Click Select for Alameda Elem PTA.
The website will return you to the shopping pages with "Alameda Elem PTA" showing as your charity at the top of the page.
Every time you would like to shop Amazon, navigate to www.smile.amazon.com and Alameda will get a percentage of purchase as a donation. NOTE: It can be hard to remember to go to the smile.amazon webpage to order off Amazon. If you bookmark smile.amazon it will help you remember. People who use the Chrome browser can install a plugin that will automatically redirect all amazon.com pages to smile.amazon.com.
---
Box Tops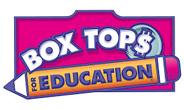 This is a "no cost to you" fundraiser. Certain products contain BoxTop logos. Community members clip these BoxTop labels from products and bring them to school. PTA volunteers collect the labels and submit them to General Mills (the primary sponsor of the program). Alameda School receives 10 cents for every BoxTop label we submit. General Mills issues a check to the school. Proceeds are used for classroom supply purchases. The BoxTops collection box is located in the Alameda front lobby.
---
Campbell's Labels for Education
Similar to BoxTops, this is a "no cost to you" fundraiser where Alameda families clip the pencil label logo off products such as Campbell's soups, Pepperidge Farm products and Swanson broth products. PTA volunteers collect and count the labels and submit them to Campbell's. Our school earns points through this program. We can use the points to purchase equipment and supplies through the Campbell's L4E website. These points are typically used to purchase equipment for the Alameda PE program. The Campbell's Labels collection box is located in the Alameda front lobby.
---
eScrip
Parents can register at www.eScrip.com where they may select from a variety of vendors (such as Safeway, Sierra Trading Post, etc.). These retailers donate a percentage of the amount of each purchase to the Alameda PTA at no additional cost. Visit eScrip.com for more information.
---
Restaurant Nights & Other Community Partners
The PTA partners with local businesses such as Fire & Stone Restaurant, Pizzicato, and The Arrangement on Fremont, for fundraising events during which the partner donates a percentage of sales to the Alameda PTA. This year we're excited to offer several opportunities for you to eat out and shop locally while supporting your PTA at the same time.

We've had 3 great events this Fall including:
Dining for Dollars at Fire+Stone (11/3)

Alameda Benefit Day at the Arrangement (11/19)

Dough for Dollars at Pizzicato (12/6)
Look for more events this coming Spring!
---
Alameda Spirit Gear

Every year Alameda families have an opportunity to order merchandise featuring the Alameda logo (t-shirts, sweatshirts, caps, tote bags, etc.). Parent volunteers help with the ordering process and with the distribution of orders.
This year's sale has now closed. Thank you to everyone who placed an order!