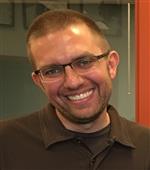 October 10, 2018
Dear BEH Families,
We are now over six weeks into the 2018/19 school year and overall it has been a positive start to the school year. Our priority this year is to develop systems and implement interventions that will allow us to push our students academically and inspire deeper level thinking. In order to achieve this however, we are working to create an environment that allows for and encourages a growth mindset for all of our students.
What this means for teachers is that we are going to be expecting students to engage in deep level questioning. We will be focusing on and reinforcing students being able to explain the thinking behind their answers rather than focusing solely on the answers. In order to achieve this we are going to need our students to feel safe and comfortable in taking academic risks without a fear of being made fun of or putdown in the process.
We are going to be working to emphasize the positive and reinforce students who we see encouraging peers to take risks, ignore putdowns, and remain focused on the academic challenges being presented. We will be intentionally targeting these behaviors and students, encouraging their classmates to engage in these behaviors with positive classroom and school reinforcements.
In addition to a focus on these positive behaviors we will be putting structures in place to discourage putdowns and physical behaviors. All school staff will be working together to consistently respond to these unexpected behaviors and we want to be transparent with families in our response. In order for us to extinguish this behavior we all need to be on the same page and support the shift for our students across classroom settings.
Our first focus is going to be how we respond to putdowns at school. Our first response will be to remind students that we do not engage in putdowns at BEH and ask them to think of another way to respond. If the putdowns continue then teachers will ask the student to take a break in a break space within the classroom or go to a buddy classroom for a structured break. If the student is not able to follow this direction or continues to engage in putdowns at this point then they will be asked to check-in with a support staff and the teacher will call the office to request a support staff to escort them. Once with support staff the student will then call home to let the family know what happened, what the plan is to return to class and that they will be spending their lunch/recess working on practicing and discussing alternatives to putdowns. The student will then return to the classroom.
The second behavior we will be working to address consistently is physical behavior at school; with the primary focus being on fighting and "play" fighting. Neither of these will be tolerated at school, but both will be handled slightly differently. Any form of play fighting at school will result in a student being asked to meet with a support staff. Support staff will meet with the students involved and engage in a discussion around why play fighting is a problem at school and remind students why we do not engage in it. Staff and student will then call family to inform them of the issue and of their plan to get back on track and make different choices moving forward. The student will then return to class to continue their day. If the behavior continues, a similar response will occur with the addition of a loss of their preferred or earned break time.
If a student engages in a fight with a peer, the students will be sent to meet with support staff and work to identify how to handle the situation differently in the future and work to restore whatever damage was done in the process. The student will call home with staff and an administrator will inform the parent of the plan for the remainder of the day. This could mean meaningful work, completing work outside of their regular classroom, being sent to another grade level classroom or being sent home from school. Which of these is employed will depend on the severity of the altercation and the judgement of the administration. The overall message being consistent that fights will not be tolerated at school and those that engage in them will be away from class for at least the remainder of that school day.
All of this was covered in a school wide assembly today and classroom teachers are beginning their work on unpacking the importance of safety at our school both on an emotional and physical level. Our students know our core values well, but we are going to be taking it to the next level in the coming weeks of applying the concepts of community, perseverance, and integrity to the classroom and increasing their understanding on how important it is that all of our students feel supported and welcome at our school not only by staff but by peers as well.
Please join us in having reinforcing conversations with your students around how to make our school a positive learning environment and what their role is in encouraging others to take risks academically. You will begin to see posters and work coming home that will be focused on what this looks like and what it means to students, take time to process and acknowledge it with your students. If you do get a phone call from us to process an incident, please know that the purpose behind this is most likely for support in this adjustment process.
As always, feel free to reach out to me if you have any questions or concerns and we will continue to strive to hold all of our students to high expectations this school year both academically and socially.
Thank you for your continued support,
Kaveh Pakseresht