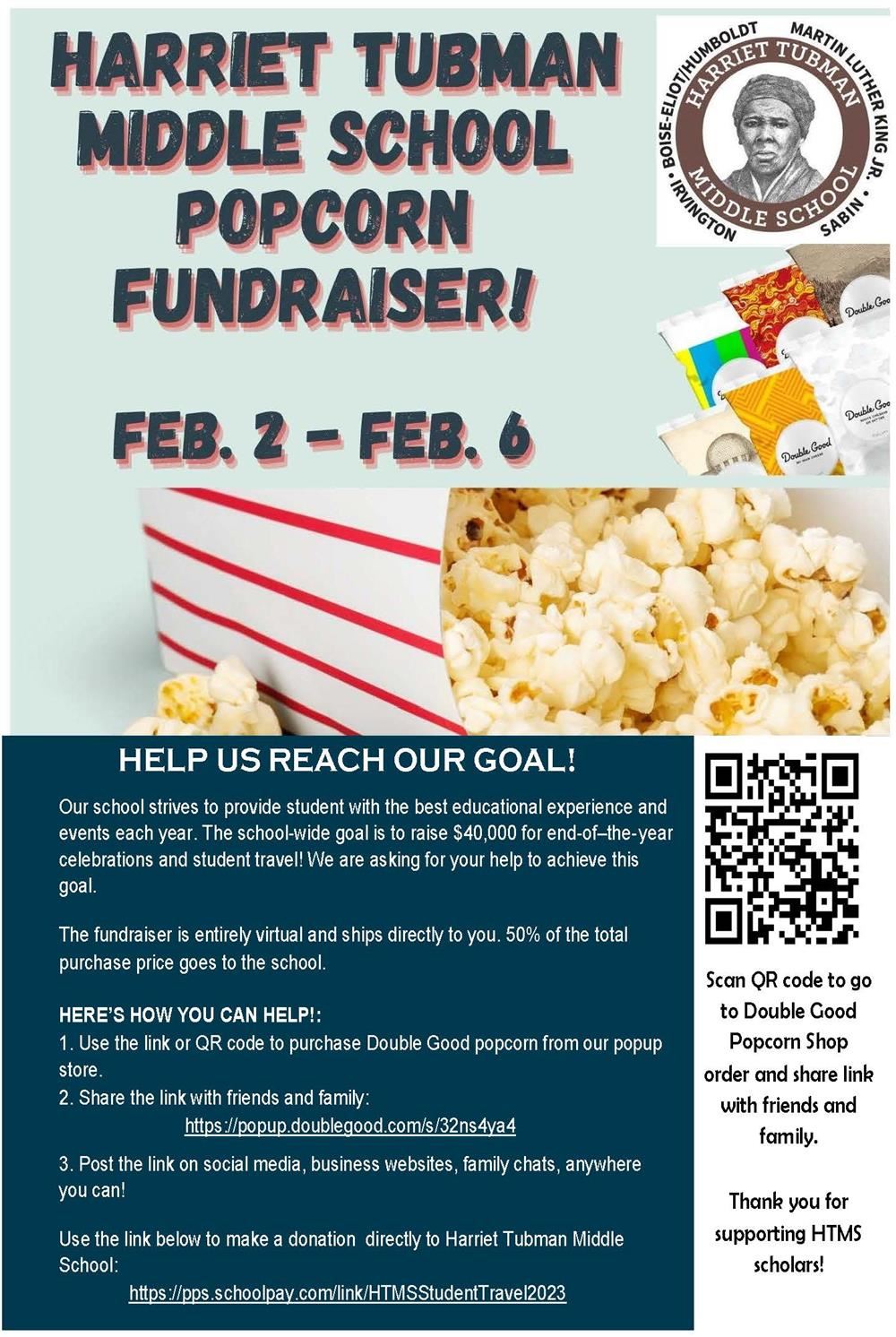 Greetings Students, Families, and Friends of Harriet Tubman Middle School!
Starting February 2nd through the 6th, we will be hosting our first major fundraiser of the year: POPCORN SALES! Our Double Good Popcorn fundraiser is entirely on-line, with all products shipped directly to the buyer. Best of all - 50% of the proceeds will come directly to the school.
We have an ambitious goal of raising $40,000. These funds will be used for field trips, end of the year activities, 8th grade promotion, and student travel. If every student participates in this event and sells on average $200 worth of product, we will be able to reach our goal!
HERE'S HOW YOU CAN HELP!
Please post and share the link to our Double Good Popcorn virtual popup store everywhere you can:
The popup store is only live for 4 days, February 2 - 6, so please promote this early!
The link to our Double Good Popcorn store is: https://popup.doublegood.com/s/32ns4ya4
We will also be happy to accept donations given directly to the school. Please go to: https://pps.schoolpay.com/link/HTMSStudentTravel2023
Thank you for supporting our students and our school!
Go Legends!