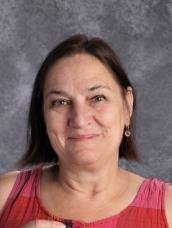 Phone:
Email:
Degrees and Certifications:
Ms.

Karen Lettner

Ms. Lettner is a native of the Midwest, but has been a happy Pacific Northwesterner since 1977. She got her teaching degree from the University of Idaho and an M.A.T. in Art Therapy from Marylhurst University. Ms. Lettner has been with PPS since 1998 and loves working with students. She currently teaches in the Learning Center and works with students with many learning styles. In her free time, Ms. Lettner loves to garden, visit with friends, read and go camping in her R.V.
Phone:
Email:
Degrees and Certifications:
Ms.

Stacy Mercer

I earned my Bachelor's Degree at Gonzaga University in Education/Special Education. My Master's Degree is in Special Education from Portland State University.

Family- Husband Doug, three children all in their 20s, Molly, Meghan, Ian. All three graduated from Wilson and Ian went to RGMS!
Travel experiences-Ireland, Scotland, England, and multiple places in the U.S.

Trivia- I hitchhiked through Ireland (back in the days that it was safe!). Singing is a passion of mine, and I love walking & playing tennis. I absolutely love teaching middle schoolers in the Learning Center, as well as assisting them in their math classes.
Phone:
Email:
Degrees and Certifications:
Ms.

Jeramie Kaiser

My name is Jeramie Kaiser. I am the Structured Learning Center teacher and love almost every second of it! I have worked at Robert Gray since 2006. Since 1998, I have worked with young people in several different milieus all over Montana, in Forest Grove, Denmark, and Portland. Besides teaching these charismatic people, I enjoy being in nature, celebrating life, and spending time with people I love.

Phone:
Email:
Degrees and Certifications:
Mr.

Sam Littleton

Sam is a para-educator who grew up in Ashland, Oregon. He recently completed his master's degree to become a social studies teacher. His parents were educators. At Pomona College, he studied politics and played basketball and football. His middle names are Boone and Crocket, as he comes from the lineage of Daniel Boone and Davy Crockett! He played a high school football game in Japan in his youth. He still remains active enjoying the outdoors and working with kids.
Phone:
Email:
Degrees and Certifications:
Mr.

Roshawn McClain

Mr. Roshawn is a special education paraeducator. He has worked with middle schoolers for many years and is known for his kind and convincing manner. He grew up in Salem, Oregon having moved there from Southern California. Mr. Roshawn spent many years dancing working on skills that got him work for Nike, Adidas, and the Portland Trail Blazers. Working for the community has always been something he has done and enjoyed. Neighborhood House was his first introduction to PPS from which he joined the team at George Middle School and was recruited to Robert Gray.
Phone:
Email:
Degrees and Certifications:
Ms.

Julie McMillan

Ms. McMillan is the Teacher Librarian at Gray and she thinks her job is pretty awesome-- books and students, Yes! A former science teacher, Ms. McMillan has a fondness for Science Fiction, but reads all sorts of books. She also believes that kids who "don't like to read" just haven't found the right book. Head into the library to share your favorites and discover something new.
Phone:
Email:
Degrees and Certifications:
Mr.

Greg Witt

Mr. Witt worked for years as a morning open gym SUN supervisor and joined us daily at lunch to help with outside activities. Now, we are happy that Mr. Witt has become a paraeducator with our special education staff.