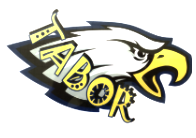 Welcome back, Mt. Tabor Middle School students! Whether you are a new or returning student, we are excited to see you in person beginning on Wednesday, September 1, 2021. We are thrilled to physically welcome all of our students and families back to campus for an amazing 2021-22 school year.
Check back in with us here beginning on Monday, August 9 as we begin to share nformation on schedules, supply lists, and more.
I wish you all an amazing summer vacation!
All the best,
Tonya Arnold
Principal, Mt. Tabor Middle School