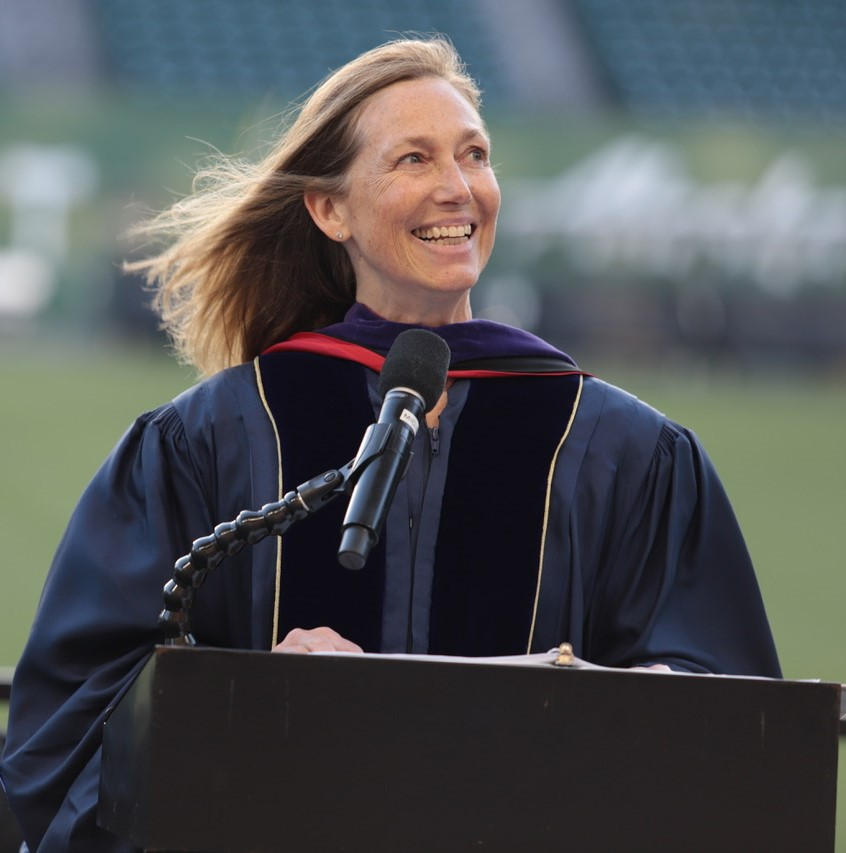 Dear Current and Prospective Lincoln Families,

Welcome to Lincoln High School! We're proud to be one of the top college prep International Baccalaureate (IB) high schools in the United States with thriving, Fine and Performing Arts, STEM, Spanish Immersion, and CTE programs in Media & Communications, Coding & Computer Science, Business, Culinary Arts, and Product Design. In addition to Spanish, Mandarin, French, and German, Lincoln is excited to be one of a handful of schools in the nation to offer Arabic and American Sign Language to high school students.
Our students are actively involved inquirers who think critically about the world in which they live. Students facilitate over 60 student-led clubs including MUN, Robotics, Speech and Debate, GSA, BSU, MEChA, Asian, Arab, Jewish, and Native American student unions. In addition, Lincoln students regularly participate in highly competitive 6A athletics, a host of club sports from Water Polo to Sailing and Lacrosse, and are involved in a variety of engaging and meaningful extra-curricular activities and community service projects here and abroad. Our community is one in which "parents and neighbors are welcome partners". Parent volunteerism at Lincoln is unparalleled and appreciated.
Above all else, at Lincoln it is "cool to be involved and follow your passions." We are fortunate to be able to offer an engaging, diverse and rigorous core academic program and our expectation is that students are supported to explore, play, grow and practice the skills they need to gain confidence and feel success. The Lincoln community then works collaboratively to provide opportunities to connect student interests and skills to the world around them to create purpose and meaning. Lincoln values the whole child, providing academic advising and college counseling as well as evidenced based social-emotional, special education, ELL, and mental health supports as needed.
Finally, Lincoln consistently earns top ratings for academic achievement, attendance, and its 94% 4 year graduation rate. Lincoln students regularly meet and exceed international benchmarks on IB exams as well as state tests. Students care deeply about issue relevant to their lives and are empowered to speak as youth advocates. Lincoln is proud to support and produce amazing graduates who go on to pursue a wide variety of exciting opportunities. As Principal I am honored to serve the Lincoln community. Please contact me at peytonc@pps.net if I can be of any assistance to you or your family. We encourage you and your student to join our inclusive community.
With Warm Regards,
Peyton