Roosevelt High School Social Work Team

As the social worker team at Roosevelt school, we are here to support students with significant barriers to success at school. Our ultimate goal is to make sure you have all the support you need to be successful in school!

This may include connecting to emergency services (food, housing, school supplies, etc), support groups, or being a liaison between school and families, and community resource referral needs.


If you need support with any of these, please fill out the social worker referral form or contact our social work team directly.
Equipo de Trabajadoras Sociales de Roosevelt

Somos el nuevo equipo de trabajadoras sociales en la escuela Roosevelt. Estamos aquí para apoyar a los estudiantes a eliminar barreras que puedan impactar su éxito en la escuela. ¡Nuestro objetivo final es asegurarnos de que tenga todo el apoyo que necesitan para tener éxito en la escuela!

Estos apoyos pueden incluir conexión a recursos de emergencia (comida, vivienda, útiles escolares, etc.), grupos de apoyo, o ser intermediarias entre los padres y tutores, la escuela y recursos en la comunidad.


Si desea recibir ayuda con cualquiera de estos apoyos, complete el formulario de referencia de trabajador social Trabajadora Social Formulario o comuníquese directamente con nuestro equipo de trabajadoras sociales.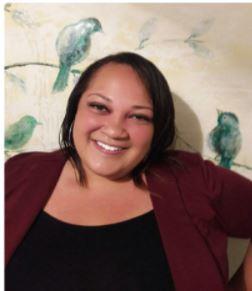 Phone:
Email:
Degrees and Certifications: