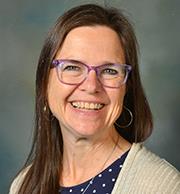 Phone:
Email:
Degrees and Certifications:
Mrs.

Laureen Held (serving L-Z)

I am incredibly happy to work at Robert Gray Middle School! The teachers, staff and administrators care about our students and are dedicated to the academic rigor required for our students to achieve excellence in learning.

As a counselor, I love working with Middle school students! I've often said, "Middle school students are young enough they still like adults and old enough you can have amazing conversations with them." Early adolescents is a time for growth, self-discovery, connecting with peers and the world around them. Youth are filled with energy, emotions, creative ideas, and are continuing to cultivate cognitive skills while becoming young adults. Working in this supportive environment makes my "J-O-B" a delightful way to spend each school day!

Sometimes people ask about my personal life. My husband, Jay and I have been married for 33 years and live in North Portland. We have raised four children, each now in their 20's and PPS graduates. We love them very much! Spending time with them is wonderful. My favorite things to do when not at work: Friday date nights with Jay!, personal coaching, hiking, bicycling, trips to the Oregon coast or Mt. Hood, watching movies, gardening, listening to Audible books, playing board games, time with friends, painting classes and kayaking. Oh yes, we have a rascally rescue puppy, Lewey who is nearly 3 years old. He is always ready for a walk and end of the day cuddles.

Click here to access the RGMS Counselors' Website.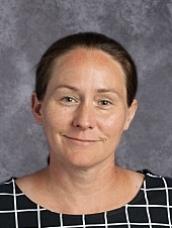 Phone:
Email:
Degrees and Certifications:
Mrs.

Andrea Hoffelt

Mrs. Hoffelt is a native of South Dakota and received her Ed.S. in School Psychology from the University of Missouri-Columbia. She has lived in Portland and worked at Robert Gray since 2008. Mrs. Hoffelt has two young daughters and a gorgeous Maine Coon cat. Her interests include travel, reading, and gardening.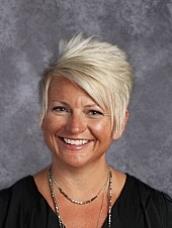 Phone:
Email:
Degrees and Certifications:
Ms.

Lisa Hyde (serving A-K)

Originally from the land of jello, fry sauce, and the greatest snow on Earth (Utah), Lisa Hyde has considered Portland home since 2004. She received her B.S. from the University of Utah in Sociology and Human Development/Family Studies, and her M.S. from Oregon State University in Counseling.

As a counselor, Ms. Hyde wants all of her students to feel supported, thrive and be happy in all aspects of their life, and most importantly, learn to advocate for themselves.

When Ms. Hyde is not at school you can find her in her garden, at a gym working on her deadlift PR, and spending time with the people she loves.

Click here to access the RGMS Counselors' Website.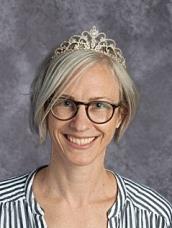 Phone:
Email:
Degrees and Certifications:
Mrs.

Lisa Lammert

Ms. Lammert has been teaching middle school Math and Science since 2002. She taught 6th grade Math at RGMS for 5 years, and now serves as the School Climate Specialist. She is focused on promoting a thriving and positive school climate and culture for students at RGMS.

Click here to access the RGMS Counselors' Website.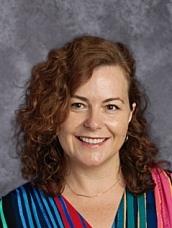 Phone:
Email:
Degrees and Certifications:
Ms.

Julie McMillan

Ms. McMillan is the Teacher Librarian at Gray and she thinks her job is pretty awesome-- books and students, Yes! A former science teacher, Ms. McMillan has a fondness for Science Fiction, but reads all sorts of books. She also believes that kids who "don't like to read" just haven't found the right book. Head into the library to share your favorites and discover something new.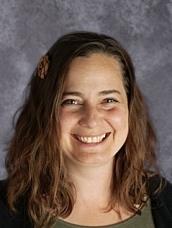 Phone:
Email:
Degrees and Certifications:
Mrs.

Marcy Sunnivagora

Marcy Sunnivagora (or better known at RGMS as "Mrs. S") is the Qualified Mental Health Professional (QMHP) for our SES Program and loves working at RGMS! She was born in Chicago, IL and attended the University of Illinois, receiving her undergraduate degree in Elementary Education. After a few years of postgraduate service, Mrs. S attended Loyola University of Chicago to receive her Masters in Social Work, specializing in work with children and families. She later received her License of Clinical Social Work after moving to Oregon in 2010. Through her work, Mrs. S has been serving youth and families for over 15 years and has worked at RGMS since 2019. In her free time Mrs. S enjoys spending time with her toddler and participating in any outdoor adventure possible including hiking, kayaking, snowboarding, or camping.