Phone:
Email:
Degrees and Certifications: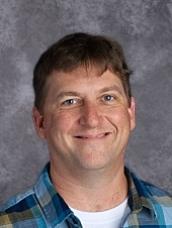 Phone:
Email:
Degrees and Certifications:
Mr.

Ben Cornett

Mr. Cornett is a learning resource teacher and parent at RGMS. A long time resident of SW Portland, he and his family are happy to be part of this amazing community. Ben got his start teaching English in Siberia. His undergrad in History is from Lewis & Clark College, and he has degree in Special Education from a little school down in Eugene. He has taught at Fort Vancouver High School, Jackson Middle School, and now Robert Gray Middle School.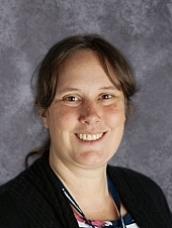 Phone:
Email:
Degrees and Certifications:
Ms.

Cassandra Grigori

Ms. Grigori is a special education resource teacher.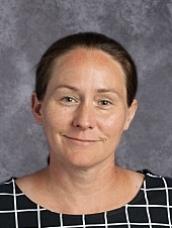 Phone:
Email:
Degrees and Certifications:
Mrs.

Andrea Hoffelt

Mrs. Hoffelt is a native of South Dakota and received her Ed.S. in School Psychology from the University of Missouri-Columbia. She has lived in Portland and worked at Robert Gray since 2008. Mrs. Hoffelt has two young daughters and a gorgeous Maine Coon cat. Her interests include travel, reading, and gardening.
Phone:
Email:
Degrees and Certifications:
Bradford Holley

Bradford Holley is a special education paraeducator. He grew up in Shreveport, Louisiana where he enjoyed fishing, crabbing, and the outdoors. He attended Bossier Parish Community College where he majored in Photography. In 2003, he found his way to Oregon. He is currently working towards a Bachelors Degree in Community Development at Portland State University. Mr. Holley spent 15+ years in the hospitality industry before moving into education.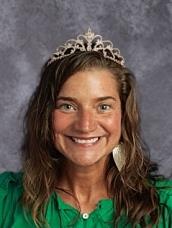 Phone:
Email:
Degrees and Certifications:
Ms.

Jeramie Kaiser

My name is Jeramie Kaiser. I am the Structured Learning Center teacher and love almost every second of it! I have worked at Robert Gray since 2006. Since 1998, I have worked with young people in several different milieus all over Montana, in Forest Grove, Denmark, and Portland. Besides teaching these charismatic people, I enjoy being in nature, celebrating life, and spending time with people I love.

Phone:
Email:
Degrees and Certifications:
Mr.

Sam Littleton

Sam is a para-educator who grew up in Ashland, Oregon. He completed his master's degree to become a social studies teacher, but stays at RGMS because he loves the community and his job. His parents were educators. At Pomona College, he studied politics and played basketball and football. His middle names are Boone and Crocket, as he comes from the lineage of Daniel Boone and Davy Crockett! He played a high school football game in Japan in his youth. He still remains active enjoying the outdoors and working with kids.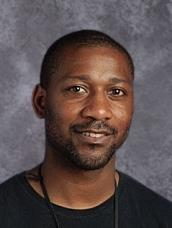 Phone:
Email:
Degrees and Certifications:
Mr.

Roshawn McClain

Mr. Roshawn is a special education paraeducator. He has worked with middle schoolers for many years and is known for his kind and convincing manner. He grew up in Salem, Oregon having moved there from Southern California. Mr. Roshawn spent many years dancing working on skills that got him work for Nike, Adidas, and the Portland Trail Blazers. Working for the community has always been something he has done and enjoyed. Neighborhood House was his first introduction to PPS from which he joined the team at George Middle School and was recruited to Robert Gray.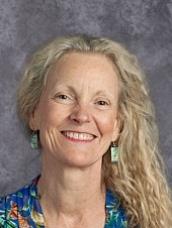 Phone:
Email:
Degrees and Certifications:
Ms.

Stacy Mercer

Before joining the wonderful staff at RGMS, I taught high schoolers for 24 years, including 19 years with Day and Residential Treatment schools.

I earned my Bachelor's Degree at Gonzaga University in Education/Special Education. My Master's Degree is in Special Education from Portland State University.

Travel experiences-Ireland, Scotland, England, Austria, Hungary, Germany & The Netherlands, and multiple places in the U.S.

Trivia- I hitchhiked through Ireland (back in the days that it was safe!). I love to sing, and I enjoy walking with my husband every day.....

......and I absolutely love teaching middle schoolers!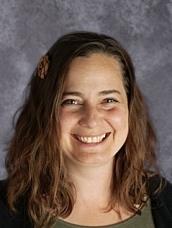 Phone:
Email:
Degrees and Certifications:
Mrs.

Marcy Sunnivagora

Marcy Sunnivagora (or better known at RGMS as "Mrs. S") is the Qualified Mental Health Professional (QMHP) for our SES Program and loves working at RGMS! She was born in Chicago, IL and attended the University of Illinois, receiving her undergraduate degree in Elementary Education. After a few years of postgraduate service, Mrs. S attended Loyola University of Chicago to receive her Masters in Social Work, specializing in work with children and families. She later received her License of Clinical Social Work after moving to Oregon in 2010. Through her work, Mrs. S has been serving youth and families for over 15 years and has worked at RGMS since 2019. In her free time Mrs. S enjoys spending time with her toddler and participating in any outdoor adventure possible including hiking, kayaking, snowboarding, or camping.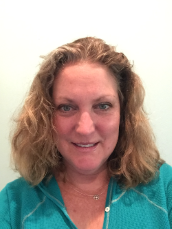 Phone:
Email:
Degrees and Certifications:
Ms.

Katie Unflat

Ms. Katie is a paraeducator who has worked for PPS in this role and as an educational assistant for the past five years. She has a wonderful husband and three children who have graduated or are currently attending Rieke, Robert Gray, and Wilson. Her family has lived in SW Portland for 18 years and she is proud to be a member of the inspiring community.
Ms. Katie attended college at Indiana University for one year before transferring to Syracuse University. She has lived in Indiana, New York, California, and now calls Oregon her home. She loves spending time with students and getting the chance to learn from them each day.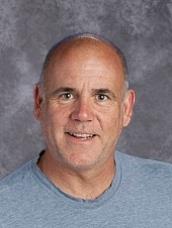 Phone:
Email:
Degrees and Certifications:
Mr.

Greg Witt

Mr. Witt is a paraeducator with our special education staff.